Huxtable was born out of the idea to create a restaurant that is comfortable with delicious but simple food. Huxtable is the expression of Chef Daniel Wilson's style while his other restaurant, huxtaburger, was created to serve old school burgers the right way - simple, tasty and delicious. Check out our book review of Huxtabook, Daniel's latest book that houses all the recipes for Huxtable's success. AGFG talks to Daniel about Huxtable, Huxtaburger and Huxtabook.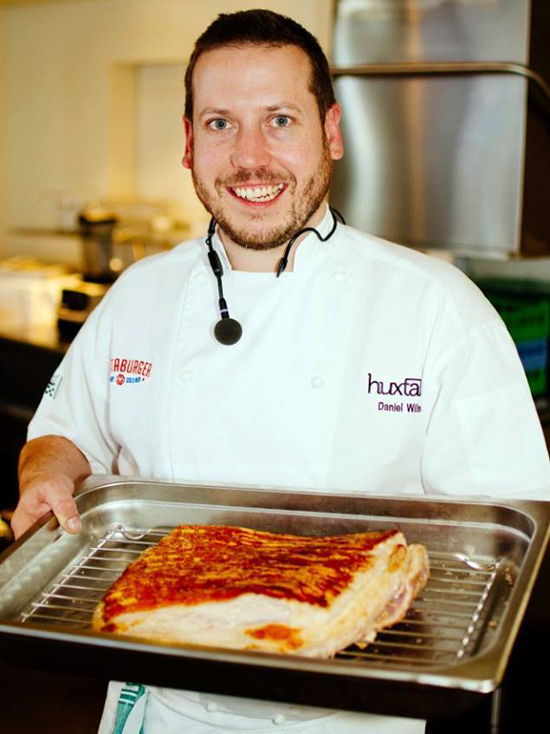 You started cooking when you were 5, can you tell us your favourite dishes from your childhood that still remain with you today?
Sweet and sour pork, Sunday roast of any kind as well as homemade pizza.
How was Huxtaburger created?
We felt that there were no decent old school burgers in the area. I did my chef training in America for 3 years and during this time I gained an insight into what makes a good burger, we wanted to replicate this in Australia. So we kept it simple and tasty, we decided to keep the offering limited so we could focus on doing one thing well.
Is there an ingredient you couldn't live without?
Chilli.
What do you love most about your businesses?
I love that I am able to share my knowledge and inspire people to be the best they can.
What has been your greatest career highlight so far?
I would say that it would be opening successful businesses and also being asked to write a cookbook. A book is such a nice reminder of a place and time but also a result of a lot of hard work over a long career so far.
Where did the idea for huxtabook come from and how many hours did you spend creating it?
I was approached by Hardie Grant as they like what we do at Huxtable and thought it would be great to share it with the world! I am very honoured to have this opportunity. It took about 6 months in total from being asked to it being published. It was such a lovely walk down memory lane with some of the earlier dishes that I had created.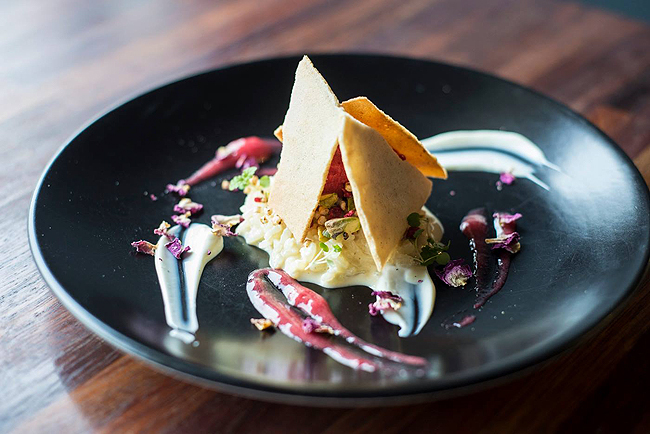 The design of your book is very appealing and significantly different from others we've seen, can you explain how the design was thought out and created?
We wanted the book to reflect the style of the restaurant, which is simple, delicious, considered and elegant. We wanted the tone to be a little more serious as it is the grown up sibling of the more fun and hipster Huxtaburger.
Is there a particular dish in your book that resonates with you more than the others?
I do love the John Dory with smoked mussels and peas (page 78). It is such a simple dish but with so much flavour and fantastic juices to be mopped up with the crusty bread! That's what eating is about - enjoyment and sharing.
What is your most 'eyebrow raising' menu item (from Huxtable or Huxtaburger)?
Probably the 'Douche Burger,' we did at Taste of Melbourne last year. It was a mini burger with wagyu eye fillet, foie gras, cherry ketchup and green peppercorn mayo.
If you could choose your last meal what would it be?
It would be a grazing meal over many hours starting with amazing sashimi and sushi, then moving onto Thai and Vietnamese salads. I'd then enjoy a luxurious French meal of foie gras, crayfish, duck, cote de boeuf and amazing breads, finishing with a selection of the world's best cheeses!