"Try these recipes without fear, and share the result with those you cherish" - Daniel Wilson
Huxtabook; Recipes from Sea, Land & Earth
America meets Europe (with a sidetracked trip to Asia) and the results are some sort of wonderful within the pages of Huxtabook, where two hard back covers sandwiches together 200 odd pages of mouth watering contents. Originating from chef Daniel Wilson's well famed Huxtable and its burger baby, Huxtaburger, this book takes inspiration from land, earth and sea to create a selection of internationally inspired fare.
Far from the likes of Jamie's 15 minute meals, most of the recipes featured within Huxtabook are multi step and multi component, much to the delight of those who know their choux from their katiafi. Dishes like spicy dory with Sichuan eggplant, mushroom and garlic chips are relaxed yet sophisticated – perfect for entertaining guests and pretending you didn't spend long preparing it (aka, casual master chef). If you've got time on your hands and you desire something a bit more challenging than your usual sausage and mash, then get on board with dishes such asfried duck eggs, chilli braised ham hock andpickled okra, perfect for Father's Day celebrations.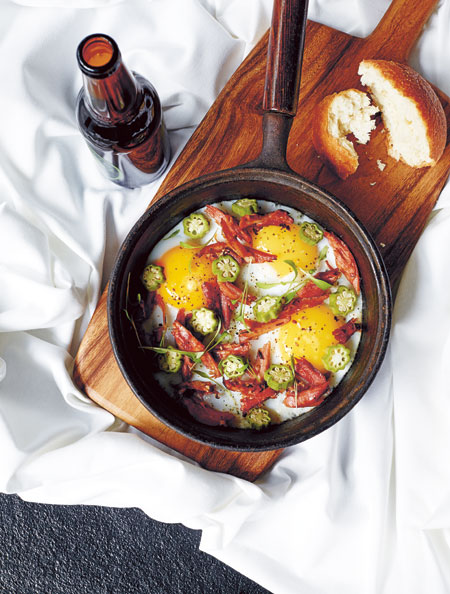 Just like the Huxtable menu, Huxtabook is divided into 'Bites', 'Sea', 'Land', 'Earth' and 'Sweet', allowing you to immerse yourself within each section, where striking photography captures the eye and decadent descriptions send your appetite into overdrive. 120 recipes take you from honey roasted carrots with goats curd, za'atar and pomegranate, through to finger licking Korean barbecued pork ribs withspicy slaw and chilli gherkins.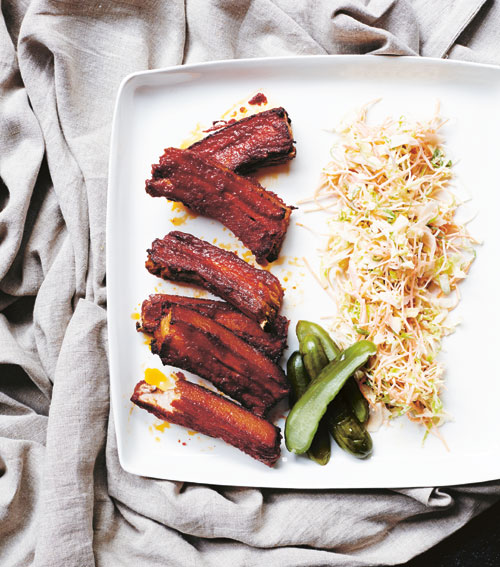 For a seriously sweet finish, try your hand at Huxtabook's desserts like Sri Lankan love cake with Turkish delight, mint ice cream and ginger, or perhaps get busy with the dark chocolate delice with jaffa sauce,raspberry sorbet and pistachio. Sorry sticky date. You're just not making the cut this time.