Internationally recognised at a premier culinary event, Noosa International Food and Wine Festival is on May 15- 18, 2014.
Renowned chefs, food media, wine experts and happy amateur foodies and families will this year converge on the Festival Village to taste, drink, watch, participate, critique, sample and pay homage to award-winning produce, wines and dishes prepared with passion.
After celebrating an amazing 10 years last year, the festival is sure to wow once again this year with star chefs such as Shane Bailey executive chef of Noosa Boathouse, Jonathan Barthelmess from The Apollo, Martin Boetz from Longrain Sydney (now in the hands of Louis Tikaram) and Colin Fassnidge from Four in Hand.
With back to back shows across all four days, Noosa will entertain, dine and wine every guest that walks through the gates. Be sure to check out their program here to make sure you don't miss anything.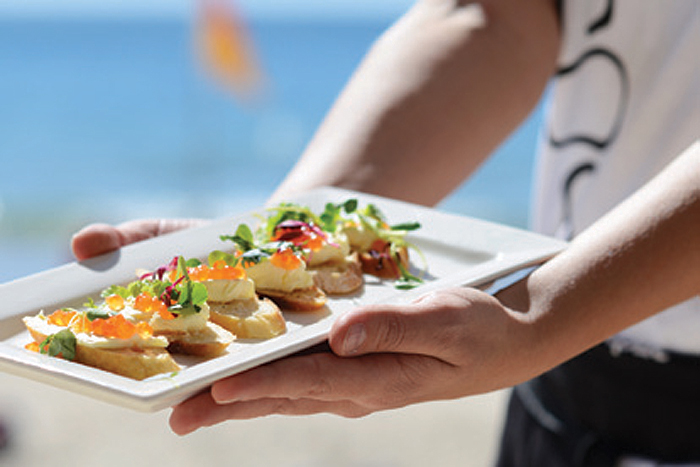 Suggestions on what not to miss:
Friday May 16 there will be a Westpac welcome party and concert, X Factor winner, Dami Im will headline. Matt Preston hosts the Netanya Premier International Degustation at Berardo's Restaurant and Bar also that night. The degustation with feature culinary grace by chefs from Asia's & the World's Best Restaurant Lists, hint: Justin North and Jacques Raymond to name a few.
Saturday May 17 will feature celebrity chef cooking demonstrations on the main stage, Guy Grossi will be in attendance. That night at Berardo's Restaurant and Bar there will be another degustation by Westpac and will feature culinary skills from the chef that brings you Asia's best restaurant, Nahm, David Thompson along with world class Australian chefs.
Along with amazing events such as these, there will be a number of Champagne, olive oil and wine masterclasses, wine and beer kiosks as well as other culinary feasts, so be sure to not miss out and purchase your tickets here.