Is there a more perfect way to escape the winter cold than enjoying Modern Thai? We think not. So this month we wanted to talk to Louis Tikaram, new Head Chef at Longrain Sydney. Filling the shoes of Martin Boetz as Boetz departs to concentrate on his Cooks' Co-Op produce business. AGFG was able to spend a few minutes with Louis to see where he will take Longrain next. You can also win $100 to spend at Longrain Sydney, simply enter here.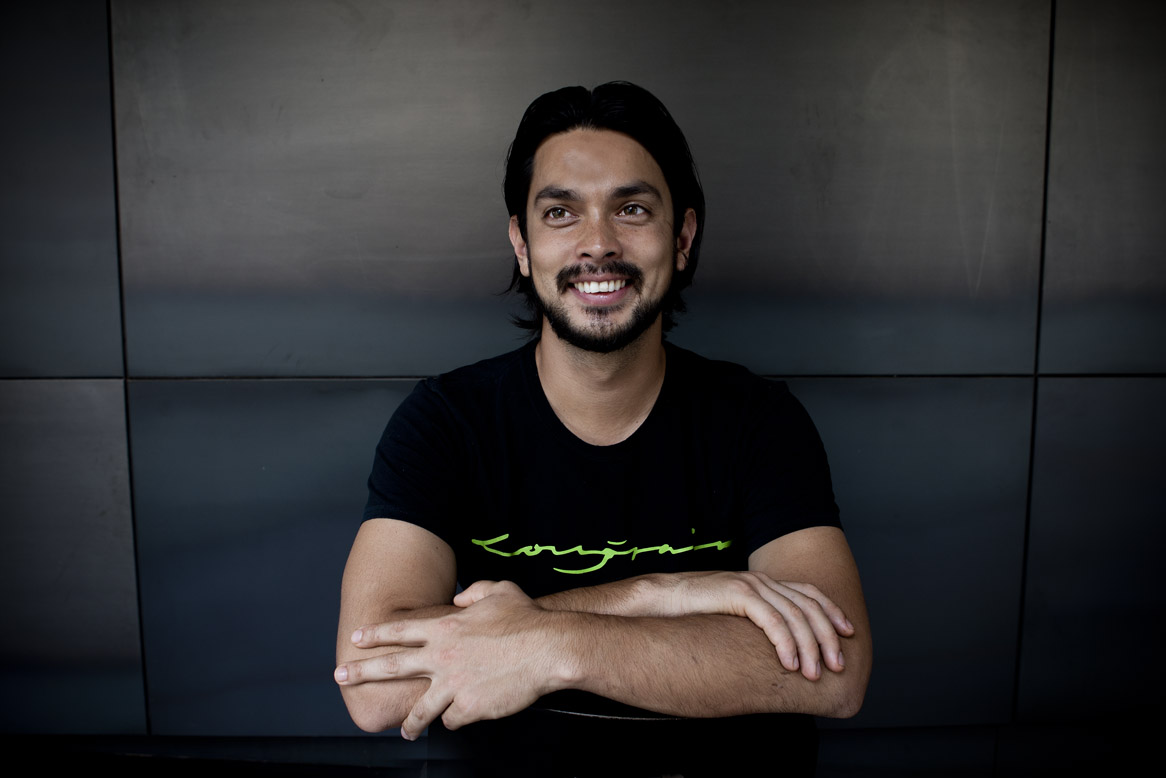 How have you used your heritage in training as a Chef?
My Fijian/Chinese heritage gave me a massive advantage when training to be a chef in Asian Restaurants as an apprentice, the wealth of knowledge I learnt from my Grandmother and father cooking with them as a young boy, learning the flavours, spices and ingredients of the pacific and Chinese cuisines helped me master my Thai palate.
What's your interpretation of "South East Asian" flavours and how have you brought this to the table at Longrain?
My interpretation of South East Asian food is to showcase the very best of local Australian produce with the fun fresh South East Asian flavours.
What sets your cooking style apart from others and what are the ingredients you can't live without?
I love to have the diner interact with the food I'm cooking, when I look out into the dining room and see the customers chatting and sharing their food, using their fingers and mopping up every last drip of sauce from their plate I know that I have done my job. The ingredients I couldn't live without are beautiful fresh Herbs, fish sauce , lemongrass and Kaffia lime leaf.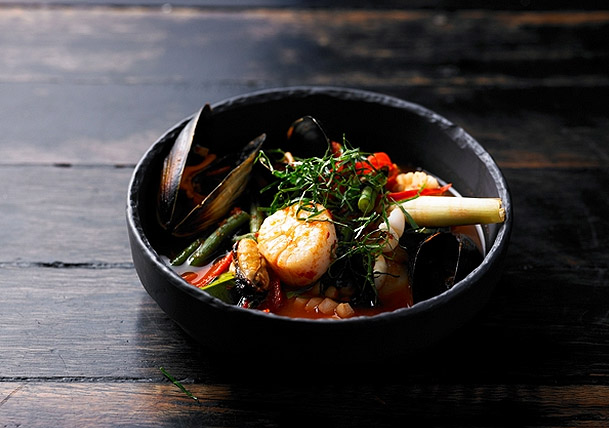 Martin Boetz' founded Longrain, how are you continuing his legacy and explain to me what it feels like filling the shoes of Martin at Longrain?
My attention to detail and respect for fresh produce is the key to keeping Longrain as consistent as it has been for the last 15 years with Martin at the helm, taking over from Marty was daunting at first though he had trained me well and trusted me to take over from him which gave me confidence that I was the right person for the job.
Every region in Thailand has a different taste, often incorporating Chinese and Indian influences. Thai cuisine often varies by region, as cooks take traditional recipes of the land and make them their own. Can you outline elements that define Louis Tikaram's version?
As Thai's have incorporated Chinese and Indian flavours into their cuisine throughout the years I also incorporate flavours, techniques and ideas from my career, whether it be from places I have worked, travelled or eaten. My modern methods of cookery elevate traditional dishes with consistency and precise cookery ensuring the high standards of a 2 hat restaurant.
What's your most 'eyebrow raising' menu item?
It is traditional Fijian milk fed goat curry which is very popular at Longrain Sydney using yoghurt, watermelon seeds and a unique blend of spices. Regular customers responded very well to the curry not even asking questions of its origin or cuisine. This just goes to show if you focus on serving tasty food and stay true to using premium produce you can bend the rules and educate dinners and show them new flavours and cuisines.
If you could be any dish what would you be?
I would be a whole steamed Fish!!! The look on customers faces when this dish arrives at the table is always impressive!!
Try one of Louis' recipes here!
Images courtesy of www.longrain.com and Scott Needham.