Embrace the summer time culture
If you're looking for a destination to mix and mingle with Aussies or international travelers, chill out in the sunshine and listen to some live tunes, then look no further than a live music festival. Home of the internationally renowned Tamworth Country Music Festival, New South Wales plays host to a variety of music festival performances under a variety of genres. With international headlining bands and artists often performing in Sydney throughout the year, the other areas of New South Wales also celebrate in festival style, with a range of annual music performances held in areas great and small.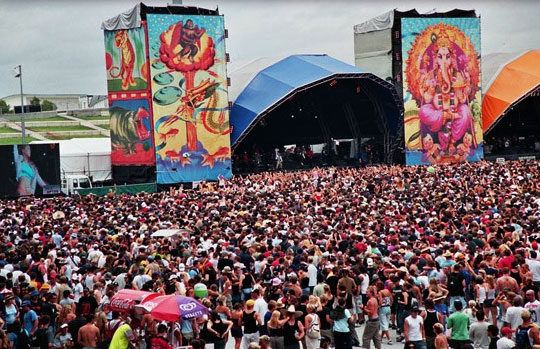 What are some popular music festivals in New South Wales?
To name just a few, Festival of the Sun is an annual outdoor festival held in Port Macquarie, celebrating summer culture and Australian music. Also known as FOTSUN, this festival has dramatically increased in popularity since its beginning in 2001, with some of the nation's biggest names in the music industry making a performance.
A Day on the Green is one of New South Wales most relaxing festivals, combining music with magnificent winery locations for a day of good food and wine, good company and great music. Similarly, Jazz in the Vines is held in the Hunter Valley and combines a selection of local wine, produce and a range of jazz artists amidst a vast natural setting. Get amongst the great outdoors with a day of great tunes and experience the best of New South Wales food and wine while supporting some great Australian artists.
For more of Australia's biggest music and cultural celebrations, click here