13 January, 2012
A Music Festival and More in Tamworth NSW
Country music fans already know Tamworth well, as this NSW town is best known for hosting the largest country music festival in the Southern Hemisphere (and in the top 10 of its kind worldwide). But there's much more to the city than this event with massive tourist draw.

You'll find Tamworth nestled in NSW New England North West, in a world that's typically less travelled well defined by their welcoming country hospitality. Natural parks and wide stretches of farmland offer picturesque retreats open for exploration. Be it nature or music, reading up on Tamworth you'll discover that this region will inspire you with what it has to offer.
2012 Jayco Tamworth Country Music Festival
Mark your calendar for OFFICIAL FESTIVAL dates Friday, 20th – 29th January, 2012 as there's no denying the popularity of Tamworth Country Music Festival (TCMF) and this year's set to be a cracker - it's their 40th anniversary! They attract more than 50 000 visitors per year, TCFM boasts 4 000 performances, 2 200 events and the gigs are hosted in 80 different venues. Peel Street, Tamworth, will showcase 600 buskers in and of itself.
For those who are already planning for next year, you'll find the future festival dates allocated below.
Something for musos enroute to keep in mind, every year there is a one week countdown prior to the Jayco Tamworth Country Music Festival, considered to be a "pre-festival" festival. It's a time period that allows music lovers a gradual approach to Tamworth. For last minute travellers, this is your chance to secure those accommodation reservations.
Slim Dusty 40th Anniversary Theme
Every year the festival is built around a theme and this year it's "Looking Forward, Looking Back", after the Slim Dusty song written by Don Walker. This "Slim Dusty" influence suits perfectly; stage name for David Gordon Kirkpatrick of Kempsey, NSW, this Australian country music artist was celebrated for his singer, songwriting and producing career that spanned nearly eight decades.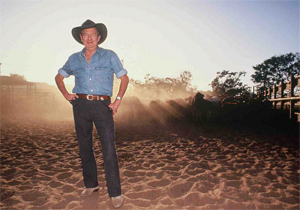 Looking Forward - Booking Accommodation in Advance
Looking forward, this year the Tamworth Country Music Festival will be better than ever and incorporates Australia Day on Thursday, 26 January. Artists include The McClymonts, Celtic Thunder, The Pigs – Party Bluegrass-rockers, Melissa Bajric, and Golden Guitar winner Luke Austen.
A high point of the whole festival is the CMAA Country Music Awards of Australia on Saturday, 28 January - the second Saturday of the festival - when the who's who of Australian country music gathers with country music fans. The famous Golden Guitar Awards ceremony is hosted at Tamworth Regional Entertainment and Conference Centre.
40th Tamworth Country Music Festival Tickets
When purchasing tickets for Tamworth Country Music Festival, online options are available in most cases though you can typically purchase tickets directly from the venue if you're in town.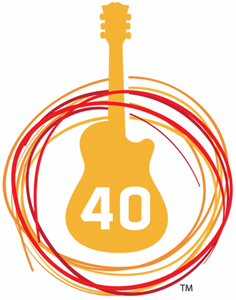 For those who've already secured tickets to the event known as "Australia's Biggest Country Music Gig", the 2012 Official Guide to the 40th Tamworth Country Music Festival is now for sale online, brought to you by Country Music Capital News. This A-Z Artist Directory will have you shouting "yeeha" as the list is extensive and includes a combination of big names such as Chris E Thomas and Lindsay Butler. This year the TCMF Official Guide will include a special CD souvenir that reflects the unique country music that the festival is famous for.
Visiting Tamworth and Venue Information
Venue information, including venue map, the Tamworth town map, bus routes and timetable, country music points of interest and helpful visitor guide information to Country Music Capital and the district are all in the Official Guide. Definitely handy to have in hand prior to, so much so that it's readily available at newsagents around Tamworth and select shops around New South Wales, Queensland, and Victoria.
Looking Forward - Booking Accommodation in Advance
Since we're already in the countdown period for this year's Jayco Tamworth Country Music Festival 2012, there isn't much time to pre-plan your stay; however, we've included the future dates below so next year you can be ahead of the game.
As with any music festival, booking Tamworth and area accommodation early is a logical step when planning for a relaxing, rural sojourn where you can enjoy some of the best country music Australia has to offer. Being sponsored by Jayco, camping's always an option, though there are great options out there for those looking for hotel or motels. When in Tamworth you can also cosy up at a remote farmstays, B&B's, find cabins, and in this case, find home hosting options.
Future Tamworth Country Music Festival Dates
Friday 18 to Sunday - 27 January 2013
Friday 17 to Sunday - 26 January 2014
Friday 16 to Sunday - 25 January 2015
Friday 15 to Sunday - 24 January 2016
TCMF Sponsored Toyota Star Maker Talent Search
The Australian country music scene major organizing body is CMAA Country Music Association of Australia and they are major partners with TCMF Tamworth Country Music Festival. These groups work together every year to put on a country music talent search in associated with the festival, known nationwide for its prestige.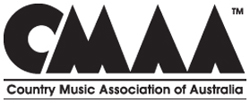 The Toyota Star Maker Talent Search 2012 tickets are now on sale and if you're already in town they can be picked up at Tamworth Visitor Information Centre at the corner of Peel Street and New England Highway (Murray Street). It's a two night endeavour; tickets are on sale for the final and grand final night.
The Making of Keith Urban and Australian Country Music Legends
Launching many Country Music careers in Australia, this is a talent search that can lead to the making of legends. Keith Urban's career was launched through Star Maker.
Rural Press Events organises this event and it offers incentive prizes including a recording contract, the use of a car for 12 months, fuel card, the making of a video clip, a guitar, PA system and promotional exposure through Australia's monthly country music magazine Capital News and other publications in the Rural Press stable.
For over 30 years, Star Maker has provided that point of departure for a successful country music career to a number of big country stars:
Lee Kernaghan (1982)
James Blundell (1987)
Keith Urban (1990)
Gina Jeffreys (1991)
Beccy Cole (1993)
Brendon Walmsley (1999)
Travis Collins (2004)
Samantha McClymont (2005)
Cat Southern (2006)
Kirsty Lee Akers (2007)
Talia Wittmann (2008)
Liam Brew (2009)
Luke Austen (2010)
CMAA Country Music Association of Australia and TCMF Developments
TCFM and their sponsors understand the importance of building country music roots amongst passionate musos, including kids. At the festival you will also find Coca Cola Battle of the Bands and Battle of the Youngstars, fostering talent on all levels and contributing to the development of emerging stars.
New England North West Restaurant, Accommodation & Travel Guide
For last minute travellers and country music fans who are planning ahead, check out our easy to navigate, Tamworth area AGFG online travel guide featuring local restaurants, accommodation, wine & wineries, attractions & tourism, bars & entertainment information.