By Leigh O'Connor.
Be humble and always look back to reflect on what you can improve – that's the ethos of Winston Zhang.
Born in China, Winston now finds himself in charge of the kitchen at stunning Melbourne Japanese restaurant
Akaiito
on Flinders Lane, where a dazzling Red Thread of Light fixture twists its way across the dining room pointing guests in the direction of the hidden underground bar.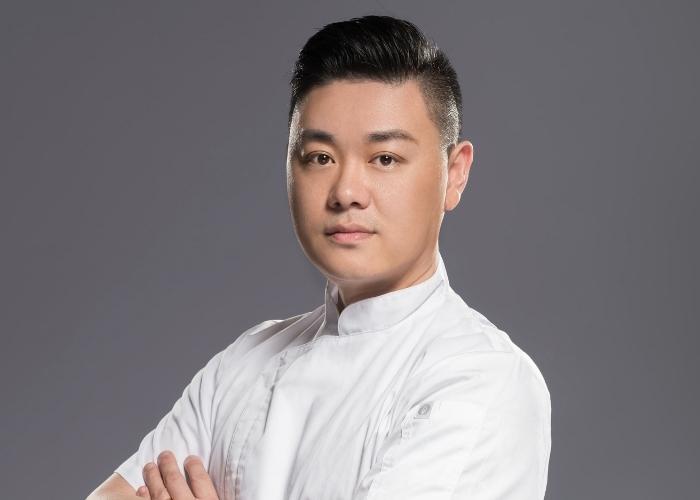 Leaving Shanghai at 24-years-old, Winston realised what a multi-cultural city it was and now having lived in Melbourne for 15 years understands what a multi-cultural society has to offer in terms of food.
"To be honest, Japanese was not my first preference until the opportunity at Akaiito came along. I began to study it and quickly fell in love with its pure dedication, work ethic and artistic style of cooking," he explains.
"Over the past three years, I believe I am developing and consolidating my skills as a Japanese Chef. With that said, there is still a lot to learn and improve on, but I've appreciated the journey thus far."
Winston says restaurants themselves are nothing special, they are only a building and a kitchen. The reason 14-hatted Akaiito is special is the people who work there, from the front of house to the back of house staff.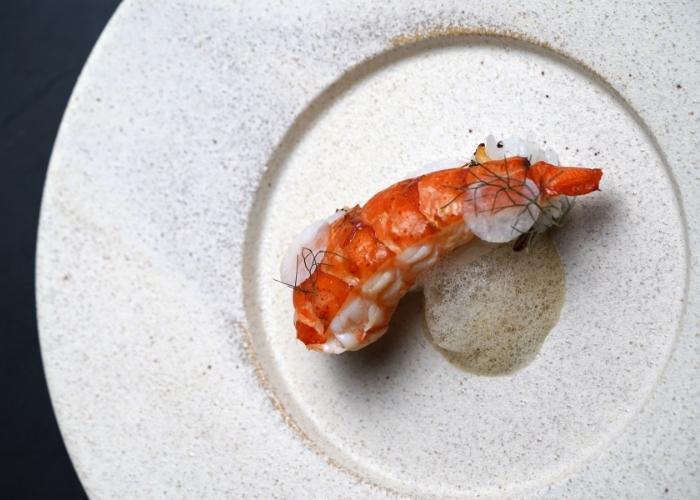 "The vision of Akaiito's owner Christine Chen and myself is to build a restaurant like it's our own home living room. Every guest is our friend and a visitor in our home – having this mentality will change the way the restaurant is perceived and create long-lasting relationships.
"We simply want to offer everyone the best we can through our modern Japanese cuisine."
Winston believes Japanese food works for Australians because it is healthy and delicate. In the past five years, this food culture has become very popular and trendy encouraging Australian diners to experience more of a healthy lifestyle and clean style of eating.
'Japanese food focuses on the purity of the ingredients, combined with mastering age-old cooking techniques and that is why it is perfect for Western cultures. When you compare this to classic European cooking styles such as French, which are rich and heavy, people are slowly transitioning to cleaner and healthier cuisines.
"This is what I believe the market wants – a modernised way of cooking."
Winston shares his signature
Western Australian marron
recipe as an ideal example of this type of eating. It is the third version of the dish served at Akaiito and from the beginning, he wanted to keep it clean and simply cooked over hot robatayaki coals, with a drizzle of housemade sambal butter.
Since then the dish has evolved to reflect classic Japanese techniques and premium produce, combining the best of both worlds.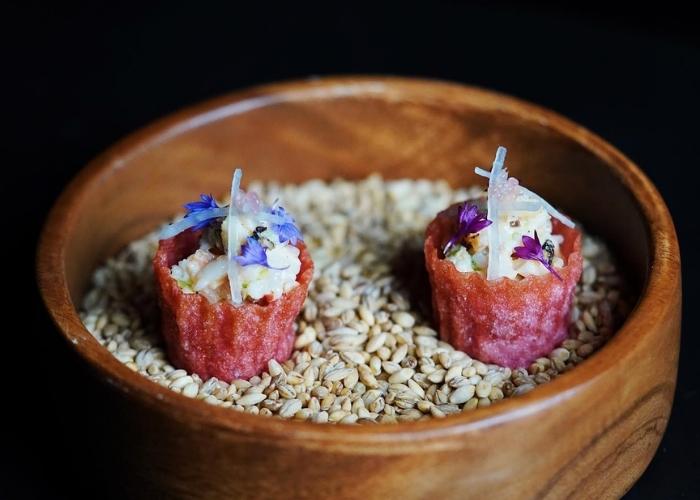 Summing up the past 24 months in one word, Winston believes it's all about 'opportunity'.
"Life over the past two years has been out of our control. The struggles that restaurants and the hospitality industry faced from shortages of staff to long lockdowns was difficult; however, we need to look at the positives instead and see what can be done during this time.
"We need to be adaptable to the situation whether that is rethinking the business model from fine dining to takeaway; while in the process learning new skills and operating with less manpower to survive. You can't be set in your ways, you must adapt."
This is just the beginning for this talented Chef…he and Christine have big plans for the future to open more Asian style pop-ups and restaurants, bringing Australian diners a style they have never seen before. Stay tuned!