Look What's New Near You!
Are you always on the lookout for a new café or restaurant to indulge yourself, family and friends?
No sweat…we have you covered! Every week AGFG will aim to let you know what new venues have opened in your area and why you should give them a try.
You can help too – just click
here
to email our PR team and let us know of a new eatery in your suburb so we can inform everyone and help these establishments thrive and survive during pandemic times.
Find yourself in the middle of
Knowhere
at Spring Hill's newest bar and restaurant offering, located on Upper Edward Street. Neon pink signage and lights, a black and white tiled bar, polished wood floors and a stacked stone wall all set the scene for fun and funky wining and dining from a Mod Oz menu showcasing housemade dry-aged, smoked and charcuterie meats.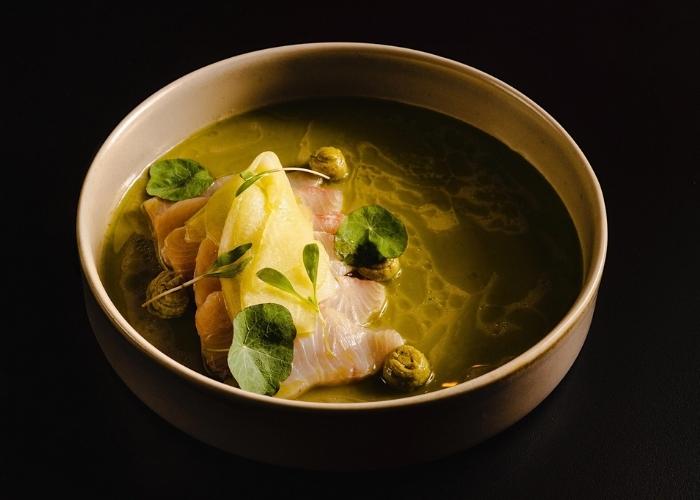 Why should you drop in for a meal and drink at Knowhere? Here are three good reasons:
What's your most popular dish/drink:
A must-try drink would definitely be the Knowhere Ruby cocktail, it has been a staple since we opened; the Ruby is made from Australian Distilling Co Rhapsody Gin, fermented rhubarb liqueur and a yuzu, wattleseed and lemon myrtle syrup.
A must-try dish would be anything from our in-house dry ager, but in particular our 30-day aged grass-fed rump. We lightly smoke the rump before grilling and serving with an aged beef fat jus gras and chimichurri; we are extremely proud of this process and the dish itself and love the fact that by doing everything in-house we are able to serve this for $30.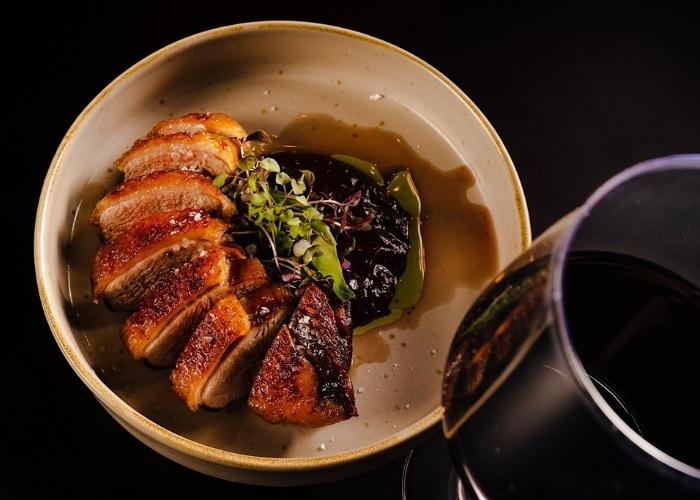 What's your point of difference:
A big point of difference for us is that we make our own charcuterie in-house and are also able to dry age our own meats in the venue. We get to display some of our ferments and pickles, which customers have had a lot of interest in, which in turn keeps us engaged and excited explaining what we are doing.
We also firmly believe in supporting independent local brewers, distillers and winemakers. Our café selection is also something
we are extremely proud of and take very seriously, we use Reverence coffee beans that are roasted by our good friend Andreas in Melbourne.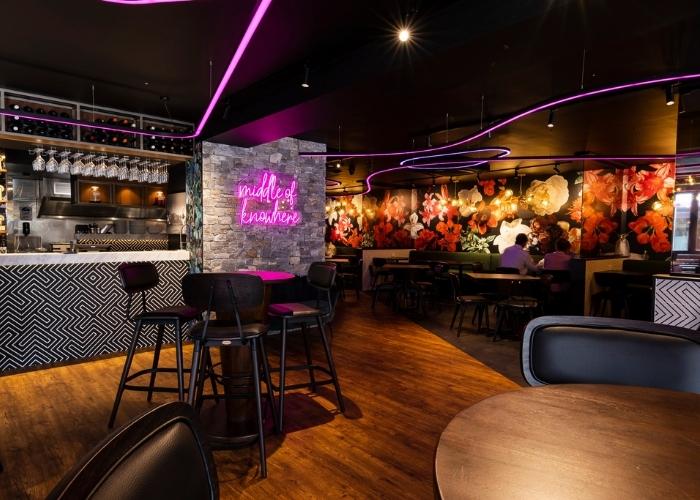 Our juices are all freshly made in-house from seasonal fruit, our coffee syrups are made in the kitchen with panela sugar and fresh vanilla beans; while our hot chocolate is made from single origin Dominican cacao with a housemade marshmallow.
What is a fun fact that not many people know about the restaurant?
Something not many people know about the venue is while we do have a great bar and bar menu, we are a share-style restaurant where customers are able to get an amazing dinner or long lunch. We are launching a tasting menu shortly and hope to welcome people in to try. it.