By Leigh O'Connor.
There's nothing better than coming home from work on a cold Winter's night to the aroma of a meal, that has been slow cooking away all day. From soups to casseroles and roasts, Winter evokes memories of home cooking like Mum used to make – comfort food for the heart and soul.
With most of us time poor these days, the need to maximise any opportunity to put a tasty family meal on the table is more than just important – it is essential. Whether soups are cooked in advance to be served on weeknights with warm, crusty bread, or slow cookers bubble away while work beckons, the results are nothing short of a taste sensation.
For a clever twist on some old favourites as well as new ideas for dinner delights, take a look at our selection of enticing dishes to tempt any hungry appetite.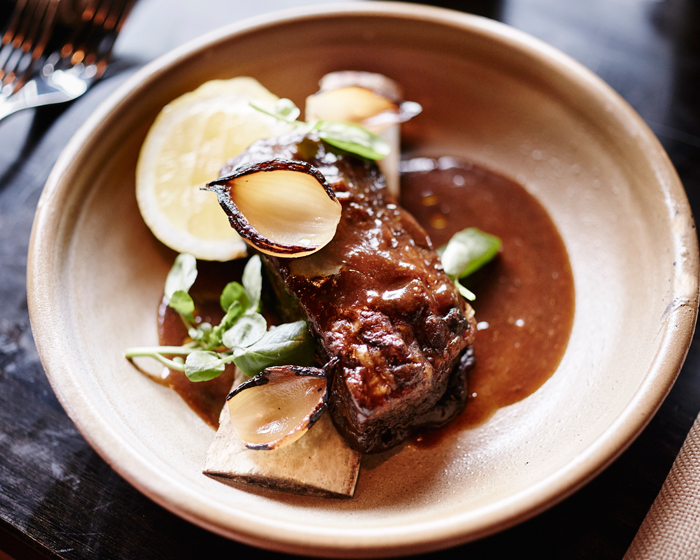 Slow Cooked Beef Short Ribs with Sauce
Perhaps the epitome of slow cooked meat is the smoky sauciness of short ribs, where you can sink your teeth into soft beef and savour the taste sensation. This recipe from MPD Steak Kitchen in Berwick, combines tomato paste with red wine, thyme and peppercorns to make a rich glaze that complements the beef and vegetables deliciously.
Serve this with creamy mash to take 'meat and three veg,' to a whole new level.
Slow Cooked Sticky Chicky Wings by Kidgredients
These slow cooker sticky chicky wings are perfect for sharing as a family and also ideal for entertaining, as they can be cooking away in the background while you enjoy the company of your guests. Serve them up as a halftime footy feast, or during the week to a hungry horde with steamed vegetables on the side.
With the sweetness of honey combined with the tang and spice of soy and sweet chilli sauce, the glaze has the perfect balance of an Asian dish sure to disappear as soon as it hits the table.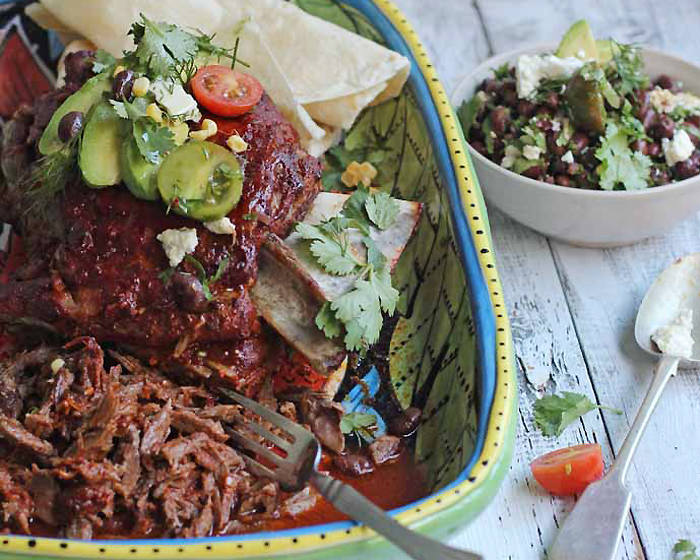 Slow Roast Lamb Burritos with Black Bean Salad and Spicy Salsa by Tania Cusack, My Kitchen Stories
Mixing slow cooking with the flavours of Mexico, this roast lamb dish is sure to become a firm favourite. Baking the lamb in the oven for four hours ensures it is meltingly tender and can be easily shredded to stuff into warm tortillas, topped with avocado, cheese, lettuce and chillies.
Served alongside black bean salad and a spicy salsa, this is a Winter wonder that will have tastebuds salivating well in advance as the aroma of the cooking lamb permeates the house. Leftover lamb can also be stored in a container in the fridge and added to a weekend Mexican omelette or the like.
Roast Beef, Vegetables and Yorkshire Pudding – Chef Recipe by Neale White
Who can resist a traditional roast beef with all the trimmings? From Papa Goose restaurant in Melbourne comes this mouth-watering Winter classic, complete with authentic Yorkshire pudding and the crunchiest roast potatoes imaginable. The trick is in how you prepare the potatoes before roasting them in duck fat, to ensure a golden finish.
Serve the beef still pink in the middle with a gravy made from pan juices and there is bound to be nothing left over at the end of the meal.
The Great Lamb Raan – Chef Recipe by Trent Webber
Fusing Indian flavours with Australian favourite, lamb, this recipe from Zebu Bar & Grill in Port Macquarie is a show stopper and a great table centrepiece for a dinner party or family get-together.
The secret is in the aromatic spice rub used on the lamb leg (raan) and the dish has a very long history in India, where it was originally used to tenderise goat before cooking. For an authentic feast, team the fall apart soft meat with lunu miris, mint chutney and naan bread.
You'll never just eat roast lamb and mint sauce again!
Tom Kha Gai – Chef Recipe by John McLeay
From the melting pot of the Melbourne food scene, this Thai coconut soup recipe from Red Spice QV restaurant is sure to tempt. Along with Tom Yum, this is one of Asia's most famous soups and traditionally is eaten more like a curry, paired with a plate of rice.
Mixing coconut cream, chilli and lemongrass with spices and tangy lime, Tom Kha Gai is a burst of flavour in the mouth, fleshed out by thinly sliced chicken breast and topped with coriander. Dinner guests will be lured to the table by the wafting aromas from the kitchen as they contemplate this little bowl of magic.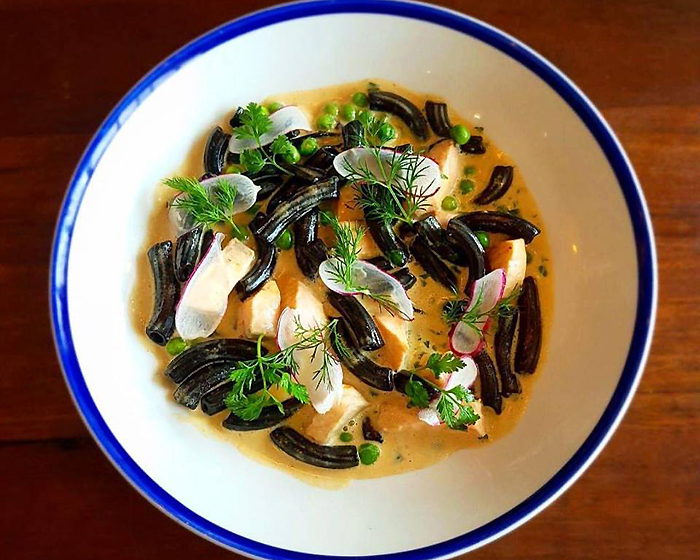 Salmon Bisque - Chef Recipe by David Pattenden
Most dietitians recommend two serves of fish or seafood a week and what better way to get this nutritional element than with a creamy, rich salmon bisque, from Newcastle restaurant Coal River & Co.
It is also a great way to make fresh salmon go further, while the addition of pasta and vegetables adds more depth of flavour and texture. This recipe pairs perfectly with a crunchy French baguette and glass of red, it is also an ideal starter for a romantic dinner, or a weekend favourite for a Sunday night in front of the fire.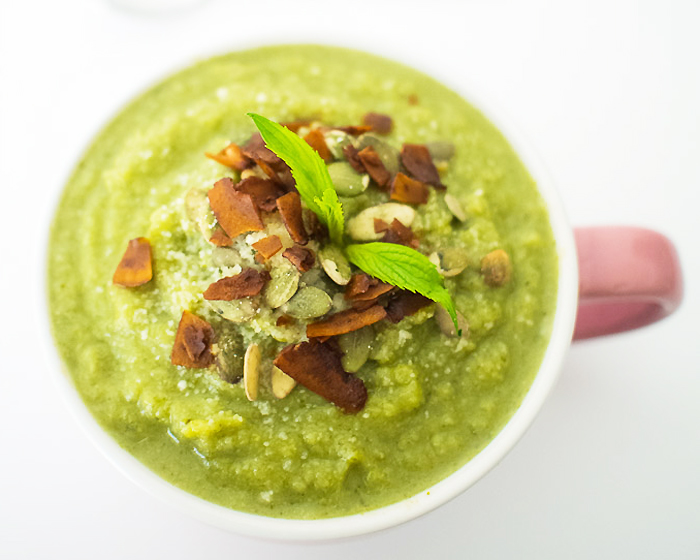 Easy Broccoli Soup by Passionately Keren
This soup is perfect for a post weekend detox - super nutritious, vegan, paleo and yummy. Using minimal ingredients to maximum effect, this thick and delicious dish can be made in advance, kept in the fridge and reheated during the week to be served with favourite breads like sourdough or ciabatta toast. It is also a great starter to a more heartier meal and guaranteed to win over even the staunchest meat eater.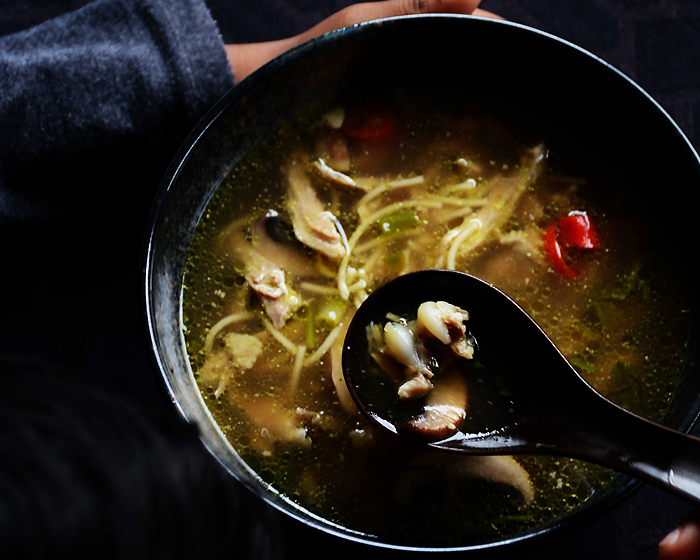 Chicken Noodle Soup with Brown Mushrooms by Dhanya Samuel, The Spice Adventuress
There is nothing more comforting than a bowl of hot, steaming soup for a cold, wintry night, and if it is chicken soup, all the better!
This chicken noodle soup embodies true Chinese flavours – sweet, spicy, sour and salty and the addition of egg noodles and brown mushrooms makes it even more hearty and filling. On long, dark nights fill a bowl and tuck into a meal that will chase away Winter blues and put a smile on faces around the table.
Moroccan Spiced Pumpkin & Cauliflower Soup – Chef Recipe by Justin Blackford
Savoury, rich and creamy pumpkin soup just screams Winter wonder food and this Moroccan-inspired bowl of goodness comes from Livingstone's Urban Jungle in Perth. With a subtle blend of spice and harissa combined with coconut cream, this soup will be devoured by all who dip in with a spoon.
A swirl of yoghurt adds a smooth finish, while toasted pepitas on top add textural crunch to a dish, and when teamed with an English muffin oozing butter, will prove to be a heart-warming Winter winner.
For more savoury soups, roasts and slow cooked temptations, check out our recipe section here.