By Leigh O'Connor. Photos: Table 1 Espresso.
Australia's love affair with coffee and the café culture is long standing. Lazy brunches and leisurely lunches are the highlight of the weekend for many, all accompanied by a coffee of course – cappuccino, latte or espresso – we can't live without our daily fix.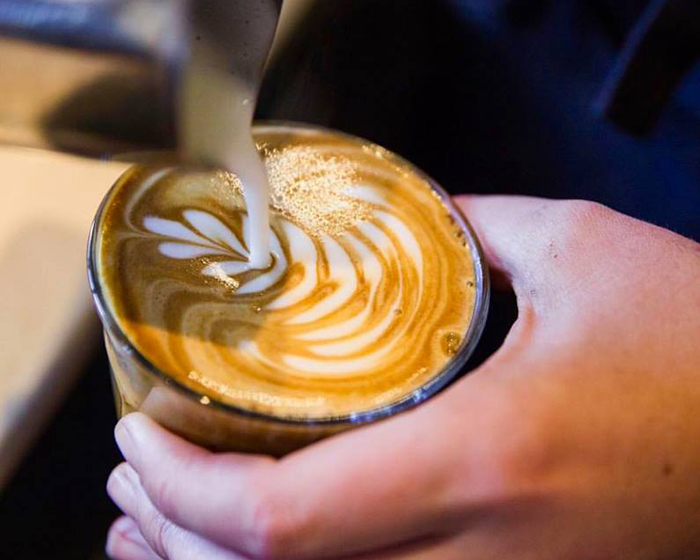 A growing trend is the pet friendly café, where friends and family gather for a catch up and bring their pets along for the ride. Many cafés these days provide water bowls and areas for man's best friend to relax, while their owners enjoy smashed avo on toast.
Neighbourhood cafés have become the hub of the community, a place where staff know diners by name and you don't have to order your coffee each time as they know what you have. When friends say 'where will I meet you?' the answer is obvious, the local coffee stop!
Looking for a café and coffee nearby? We've got you covered.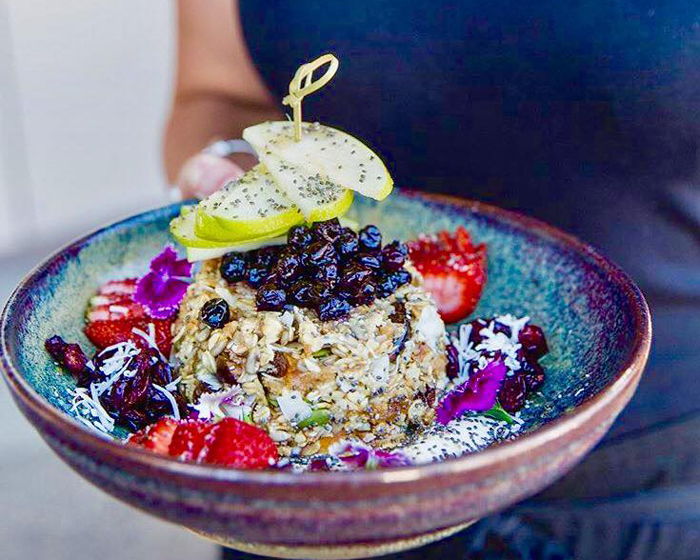 NSW:
Sit back with a Campos coffee and take in spectacular lake views and innovative fare at Table 1 Espresso on The Esplanade in Warners Bay. Exposed slate pillars and circular pendent lights cast a warm, golden glow over a bustling interior, as diners peruse a Mod Oz menu with tastes from around the globe.
Start the day with an Extreme Breakfast Plank of poached eggs, spinach, avocado, bacon, chorizo, hash brown, halloumi, Mexican beans and tomato relish, served with toasted sourdough; or perhaps Byron Bay bircher muesli with yoghurt. Lunchgoers may be tempted by Asian wok tossed chicken stir fry with crunchy seasonal vegetables and soy sauce with a hint of spice. Merewether locals can also visit Table 1 Espresso on City Road.
Grab an early morning caffeine hit at Coast 89 Café on Toowoon Bay Road in the Central Coast. The flagship café in the area for Gabriel coffee, this laid-back venue draws a trendy crowd of nearby residents and visitors, with its charming mix of modern beach shack décor, whitewashed timbers and bold blue features.
Drop by for a cool drink after a long beach walk and stay for a bite to eat, such as a salmon and chive omelette with sourdough and sour cream, or perhaps a grilled chicken burger with bacon, smashed avocado, Jarlsberg cheese, lettuce and aioli. Those dining at night may opt for temptations like spanner crab and courgette flower spaghetti with green chilli, bonito butter, chives and lemon.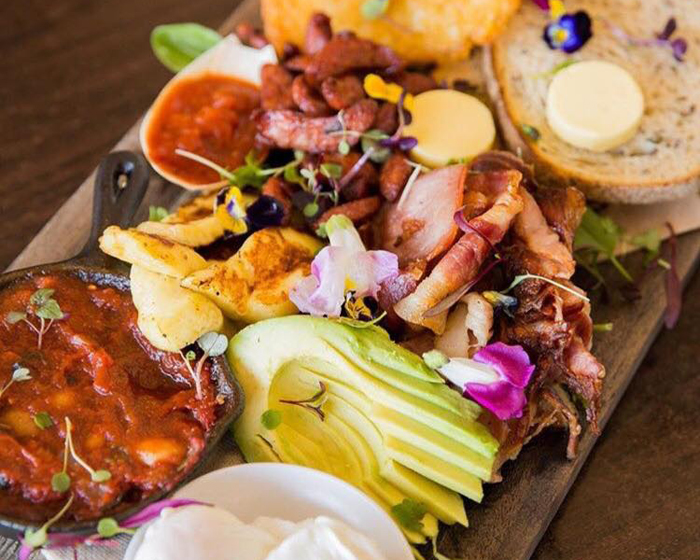 South Australia:
Those passing by are drawn by the steaming aroma of rich and exotic coffee beans from all around the world, at The Grind at Norwood on The Parade. Coffee lovers congregate from early morning at this espresso bar before making the commute to work or spending a day shopping around the surrounding trendy precinct.
Enjoy a fresh baked sweet pastry, ham and cheese croissant or salad and meat ciabatta roll, while catching up with friends in a friendly vibe of bold red tones, warmed by glowing hanging lights. While there, make sure to pick up a bag of your favourite beans to take home - sourced from more than 20 countries of origin such as Colombia and Uganda - from The Grind Roast Masters.
A chocolate lovers' dream come true, Bracegirdle's Glenelg on Jetty Road has caught the attention of celebrities like Lady Gaga and performers from Cirque du Soleil. Filled with warm, chocolate tones and heritage charm, guests can relax with a freshly ground coffee and a made-to-order smoked salmon, cream cheese, pesto and salad sandwich.
Bracegirdle's decadent temptations are handmade on site by multi award-winning chocolatiers, using the finest Belgian ingredients, making dessert an absolute must. The classic Chocolate Affair - a delectable fondue with seasonal fresh fruit - is a local favourite, along with a large butter croissant served with warm chocolate.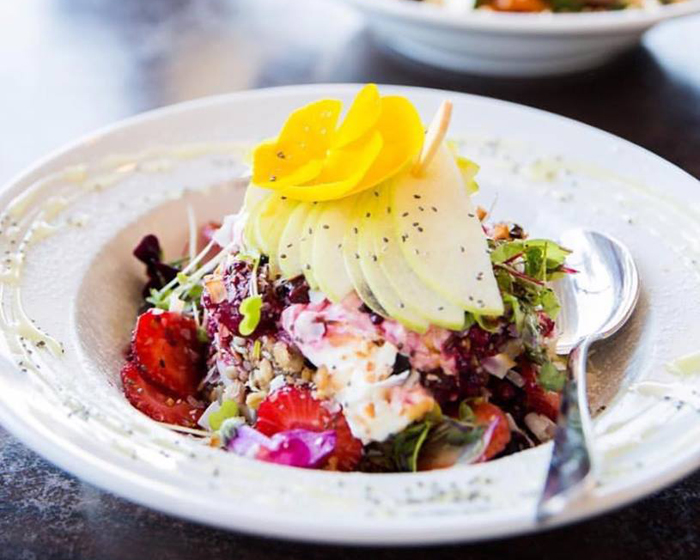 Queensland:
Flying West Coffee Roasters offers the finest quality beans from around the world, available online, at Eumundi Markets and selected stockists. Based on the Sunshine Coast, this boutique coffee roasting business is dedicated to delivering a wide selection from single origin to a unique range of blends, with advanced roasting techniques that have resulted in national awards.
Signature blend Cheeky Monkey has sweet bright fruits upfront, malty tones and a smooth woody caramel finish, earning it a bronze at the Golden Bean awards. For a well-balanced coffee with hints of berries and rich chocolate, try a cup of Little Friend.
Serving food for enjoyment, Mama Dee's Kitchen on Mary Street in Gympie is the culmination of a family dream. The Kauffmans have long wanted to open a family business and now present a home-style café, where smoky blue walls and recycled timber welcome diners into a cheery and comfortable vibe. Specialising in sandwiches, smoothies, coffee, jams and relishes – everything is made from family recipes handed down through the years.
Fresh out of the oven every Wednesday, be tempted by lemon, coconut and maple bacon doughnuts, or stop in for a Reuben sandwich with silverside, sauerkraut, Swiss cheese and thousand island dressing on light rye.
Take a stroll along Maroochydore's First Avenue and discover locally loved café Project Espresso. An eclectic mix of pallet timber furnishings, painted statement stools and modern artwork sets a funky, welcoming interior vibe, where cosy nooks await those meeting friends after a morning beach walk or for a casual weekend brunch.
Choose from a menu of all-day eats, with dishes like a pulled pork burrito, with cheese, beans, slaw, barbeque mayo, avocado, tomato salsa and lime; or those time poor can pick up a grab 'n' go option such as a sweet chilli chicken wrap, with spinach, cheese, smoked chicken, sun-dried tomato and sweet chilli mayo.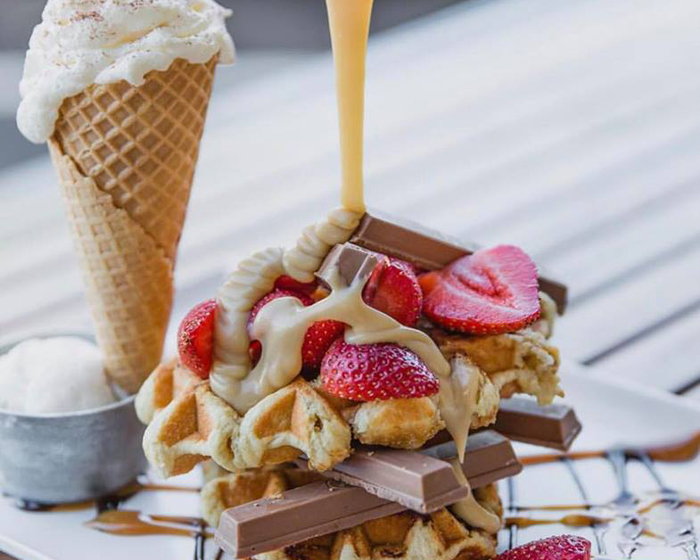 Victoria:
Slide onto the comfy couch with a coffee in hand and chill out at Padlock Grill Café on Latrobe Terrace in Geelong. This new café on the block has an industrial feel with shabby chic concrete and brick walls, mismatched funky stools and natural light pouring through a floor to ceiling glass frontage, with street side views of the world passing by.
Early risers can tuck into a big breakfast of grilled halloumi, olives, tomato, cucumber, scrambled eggs, Continental salami, French toast and a choice of jam, while those stopping by for lunch or dinner may be enticed by flame grilled lamb skewers with lettuce, tomato and garlic sauce, served in a roll or wrap.
An upbeat soundtrack and modern, chic carefree décor make Café Republic on Toorak Road in South Yarra, a local favourite. This European-inspired café offers housemade menu items such as thin crust pizzas, ravioli and an assortment of sweet treats displayed on the counter, teamed with a coffee of choice.
For breakfast, try Portobello mushrooms with buttered spinach, slow poached eggs, crispy kale and macadamia crumble, or spiced corn fritters with rocket, bacon, chilli oil and slow poached eggs. Lunch and dinner guests can delve into the likes of dill battered flathead with Asian salad, sesame and lime and housemade tartar.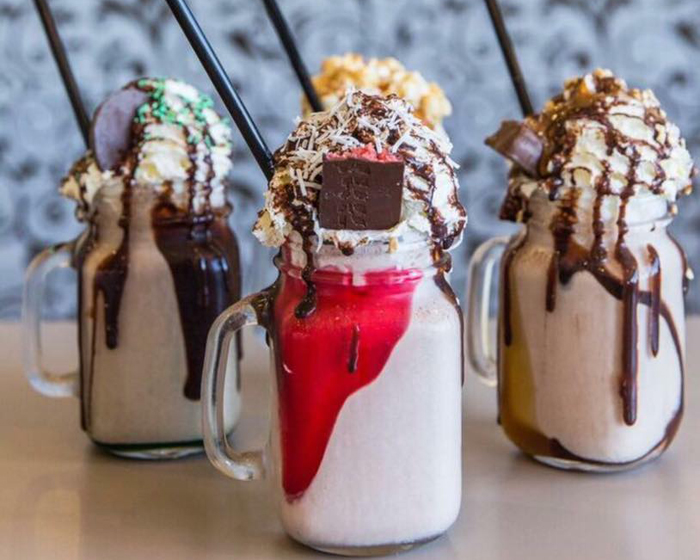 ACT:
For a delectable French-style experience, locals and visitors alike are drawn to Breizh Café creperie and patisserie on Edgar Street in Ainslie. This cheerful locale radiates warmth and soul, fitted out to echo the French region of Brittany, with charming stone wall features, rustic floorboards and crimson touches.
Enjoy a savoury gluten-free galette made of buckwheat flour at any time of the day, filled with something simple like ham and cheese, to as elaborate as Boudin Blanc with white pork sausage, gruyere, mushrooms, caramelised onion and baby spinach. Pair the crepe with authentic French cider or whiskey, before indulging in a dessert galette, drizzled in salted butter caramel sauce.
Wash away the stress of the day at The Glasshouse Café on Binara Street in Canberra. Whether craving a tasty breakfast or leisurely lunch with a glass of wine under the trees, expect fresh fare with both Asian and Mediterranean influences.
Take a seat in the glass atrium, where the world seems to float serenely past and settle in with a big breakfast of eggs, bacon, butter sautéed spinach, chipolata sausages, mushrooms, hash brown and baked beans. Lunchtime temptations include pesto chicken pasta with sun-dried tomatoes, pine nuts and baby spinach, tagliatelle and creamy basil, pesto sauce; or perhaps a pulled pork burger, hickory barbeque sauce, housemade coleslaw and a side of chips.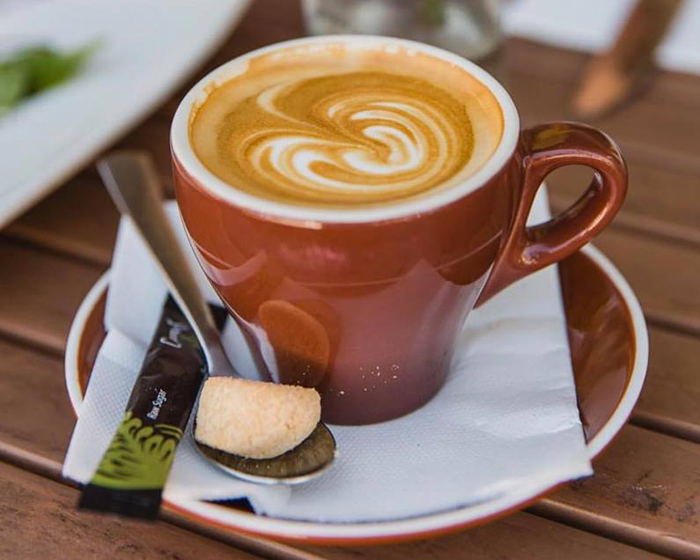 Tasmania:
With an array of fresh, seasonal flavours from Tasmania's bountiful countryside, Le Café on St George on Ann Street in Launceston, is a locally-loved favourite. Located in a prime position opposite St Georges Square, this café has a distinctly European style with deep red walls adorned with vibrant paintings and framed period postcards featuring Parisienne scenes.
Be sure to order a Tre Campi Fairtrade coffee and admire the outlook to mountains, while delving into a continental omelette with sautéed capsicum, tomato, onion and fresh herbs, topped with tasty cheese and served with toasted sourdough. Lunchgoers may be tempted to pick up a slice of satay chicken pizza, with red onion, basil and cheese.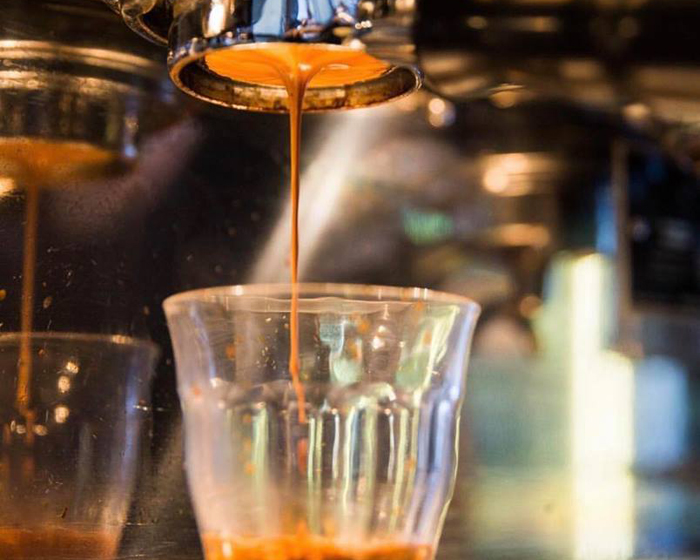 Western Australia:
Sink into leather Chesterfield lounges while sipping a specialty coffee at Café at The Rose on Stirling Highway in North Fremantle. Tucked inside the historic Rose Hotel, this café draws a loyal local following with an ambient interior setting of dark polished timber and cream walls, radiating a warm and cosy vibe, while in colder months get toasty beside the crackling fireplace.
Expect breakfasts such as maple glazed leg ham served with Saucy Savage basil pesto on organic sourdough, topped with poached eggs, rocket and roast cherry tomatoes; visit for lunch and enjoy the likes of ginger roasted pumpkin and chestnut soup, or slow cooked beef cheek ragu with housemade pappardelle pasta.
A glistening ocean backdrop awaits diners at Backbeach Café & Restaurant on Ocean Drive in Bunbury. Perched over the sands of Backbeach, unwind with space to breathe in the timber decked glass sunroom elevated out and above the beach, or chill out inside in a contemporary styled breezy ambiance.
Ease into the day with a Yallingup coffee and a breakfast of avocado and feta bruschetta, tossed with spinach and basil, avocado yoghurt dressing, housemade dukkah and pancetta, served on chargrilled pana di casa. Admire a stunning sunset while sipping a glass of wine and enjoying a seafood basket with battered fish, salt and pepper squid, grilled prawns, mussels, tartar sauce and chips.
Still searching for a caffeine and coffee fix? Click here for more options in your area.