You don't need to give up pasta to lose weight…or to run faster!
While in Winter we crave pasta dishes smothered in cream, or bathed in a rich beef ragu, accompanied by a glass of red; when the warmer weather rolls around, there's no reason to say hasta la vista to family pasta favourites.
It's not Mission Impastable to dish up a healthy alternative to those filling spaghetti bolognese and lasagne options, that become a mainstay of Winter warmer meals. Here are five recipes to twirl your fork around this Summer:
This light and enticing dish of
Linguine al gamberoni
- Mooloolaba King prawns, cherry tomatoes, chilli, linguine and white wine - is as pretty on the plate as it is on the palate and sure to satisfy all appetites.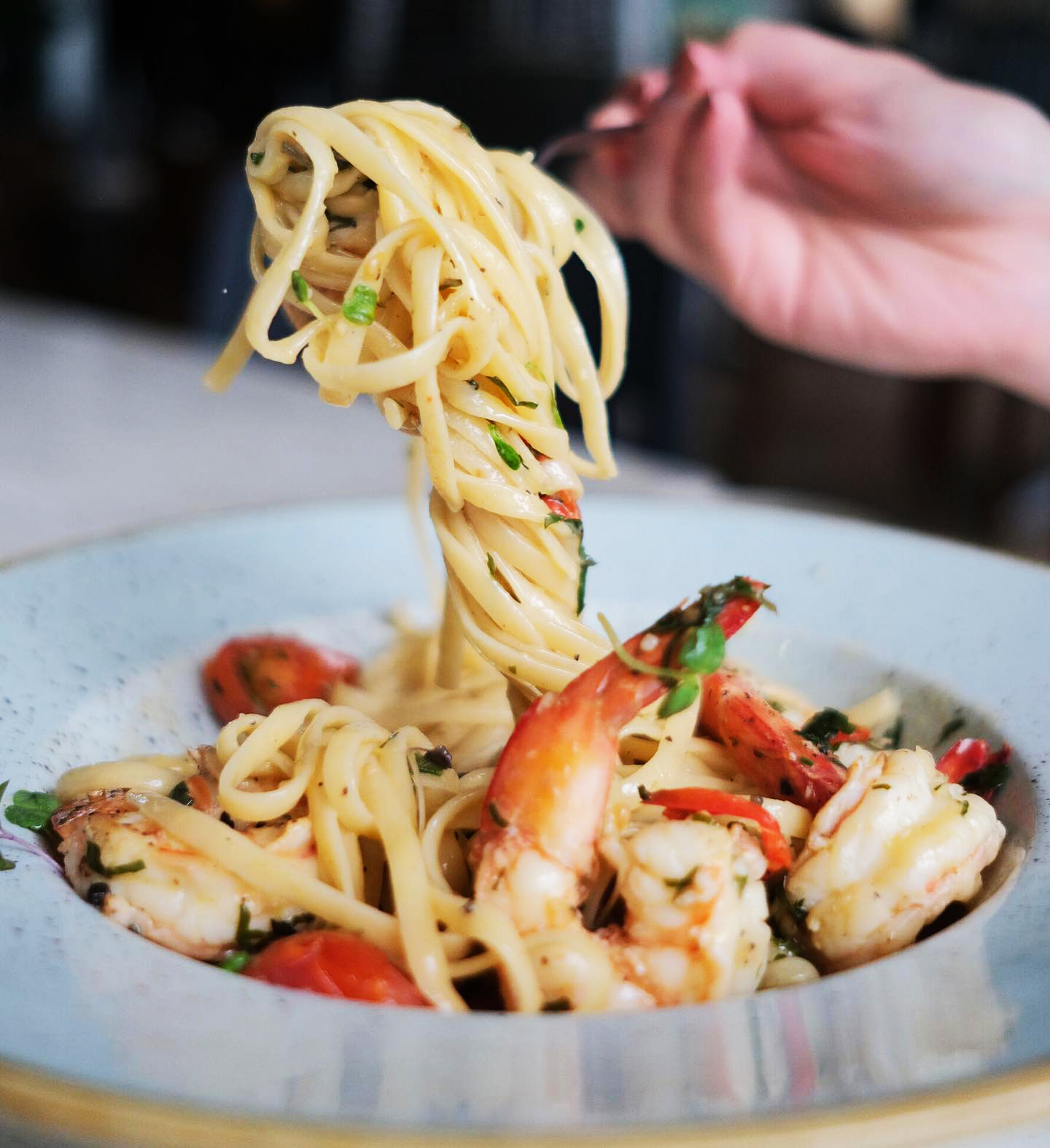 Linguine al gamberoni from Bella Venezia,
Nestled in Pacific Beach Resort,
Bella Venezia
restaurant on Mooloolaba Esplanade is a popular hot spot on the Sunshine Coast for Italian dining, where house pasta is made fresh daily using free-range eggs, purified water and only the best flour – resulting in tasty creations such as this seafood recipe.
Thinking of a beautiful, simple and delicious Summer pasta dish? From
The Corner Italian
, on Hay Street in Perth, this signature
Pasta ragu al' olio
dishes up that lighter feeling, is easy to make and so tasty.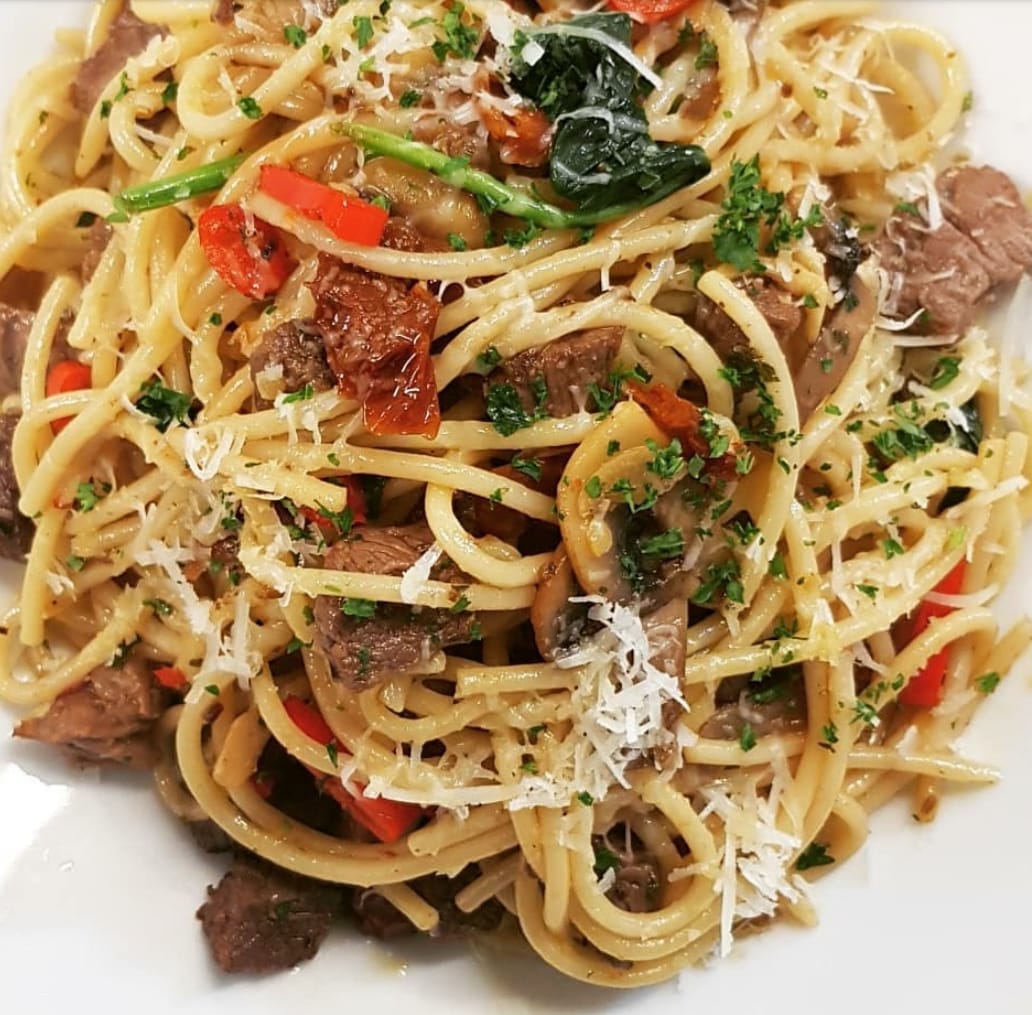 Caleb Azuka's pasta ragu al' olio.
Chef Caleb Azuka was born in Africa, but relocated with his family to Bologna in Italy at an early age and remembers helping Nonna in the kitchen of her small trattoria, cooking homestyle Italian meals. His ragu al' olio is made with diced beef fillet, sundried tomatoes, spinach, mushrooms and angel hair pasta, topped with fresh Parmesan.
A favourite on the innovative pasta tasting menu at Becco on New York's famed Restaurant Row, this well-loved family recipe by Chef Joe Bastianich for
Rigatoni alla Norma
, ticks all the pasta boxes for a healthier, lighter vegetarian offering.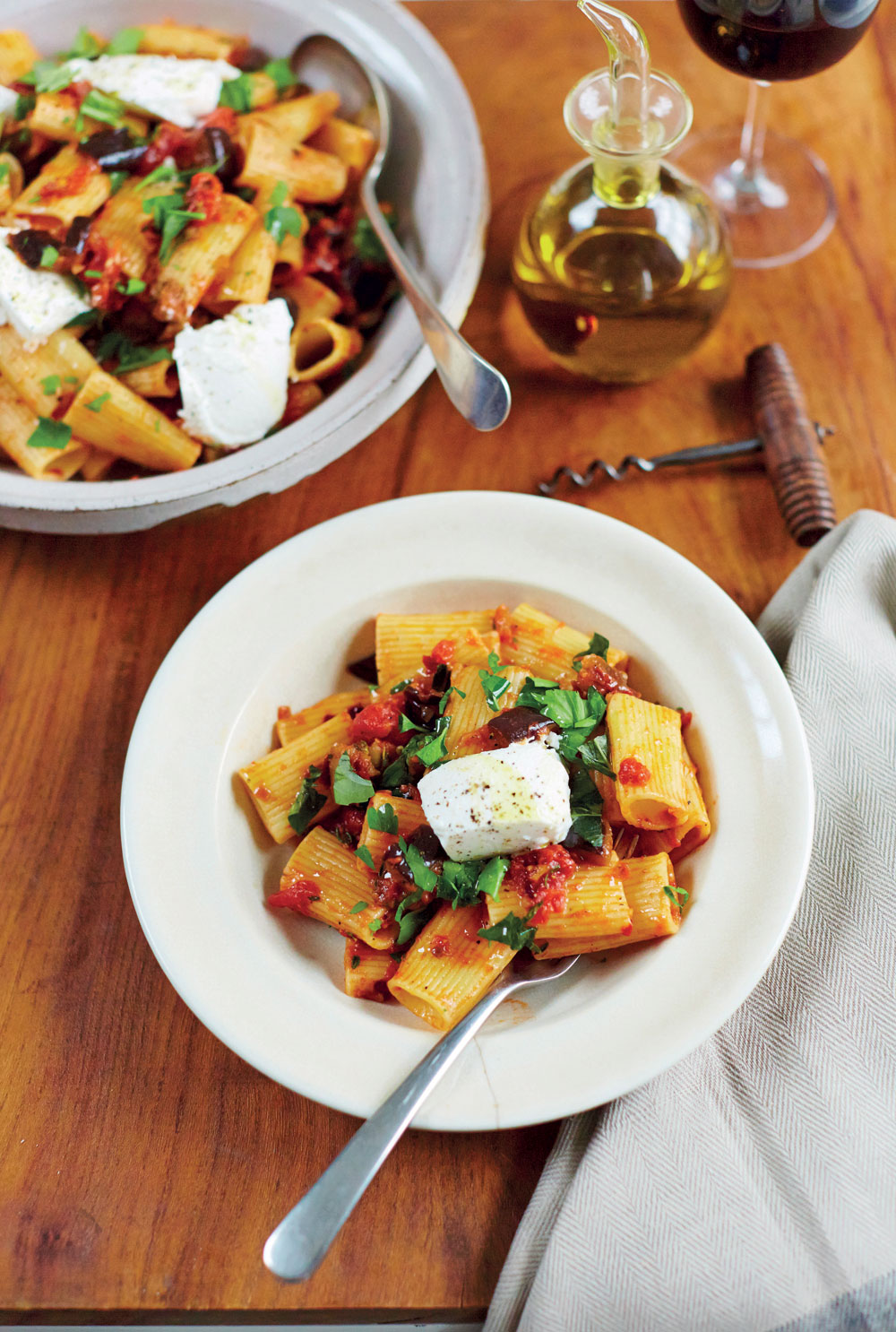 From New York comes rigatoni all Norma.
Aubergines, Italian tomatoes, basil, chilli, red onion and herbs combine with rigatoni pasta and soft ricotta cheese, to deliver a forkful of goodness; while those craving meat, can be appeased by adding salami, or prosciutto.
Al dente pasta, tossed with
garlic roasted cherry tomatoes and fresh basil
, this easy dish is the perfect weeknight pasta to serve the family. Just roasting the cherry tomatoes for 30 minutes in the oven gives this recipe a naturally sweet flavour, balanced by a gentle tang of acidity; while the tomatoes are juicy, with a slightly caramelised taste and improved nutritional value.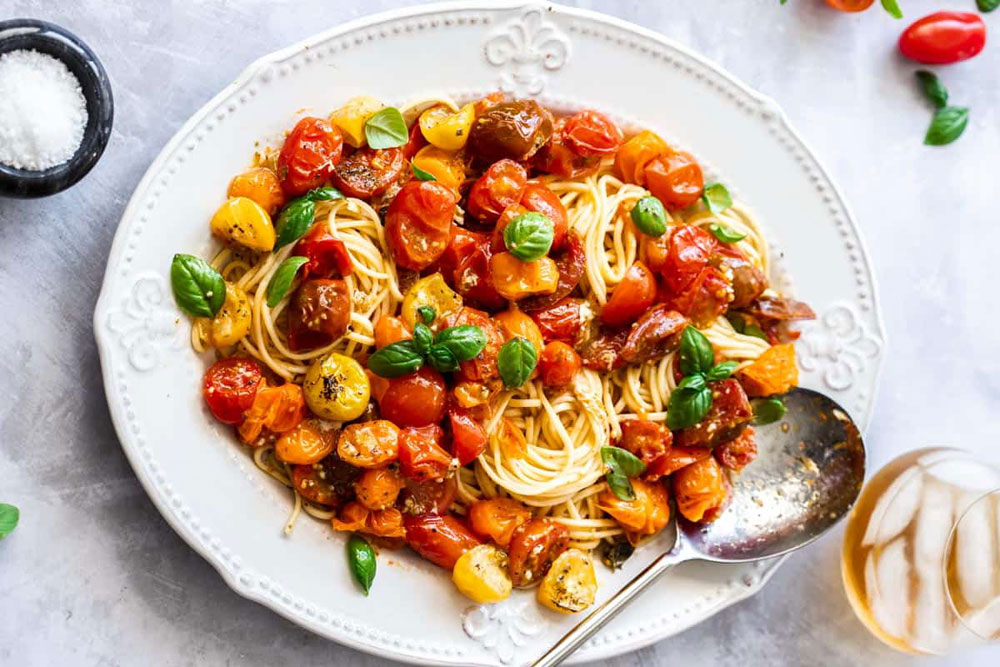 Garlic roasted cherry tomatoes and fresh basil.
For something completely different, try
Sea spaghetti with prawns, coconut and lime
. Sea spaghetti or seaweed cut into long, brown ribbons, has quite a strong shellfish taste; once soaked it can be used as a pasta, or noodle substitute in salads as it goes well with mayonnaise.
It is also great tossed in olive oil, or butter with other vegetables like mushrooms and greens; it is rich in fibre, minerals and iron and tastes a little like cuttlefish in texture and flavour. It comes dried and packaged – just soak for a little while before using – there are no carbs, just amazing nutrients.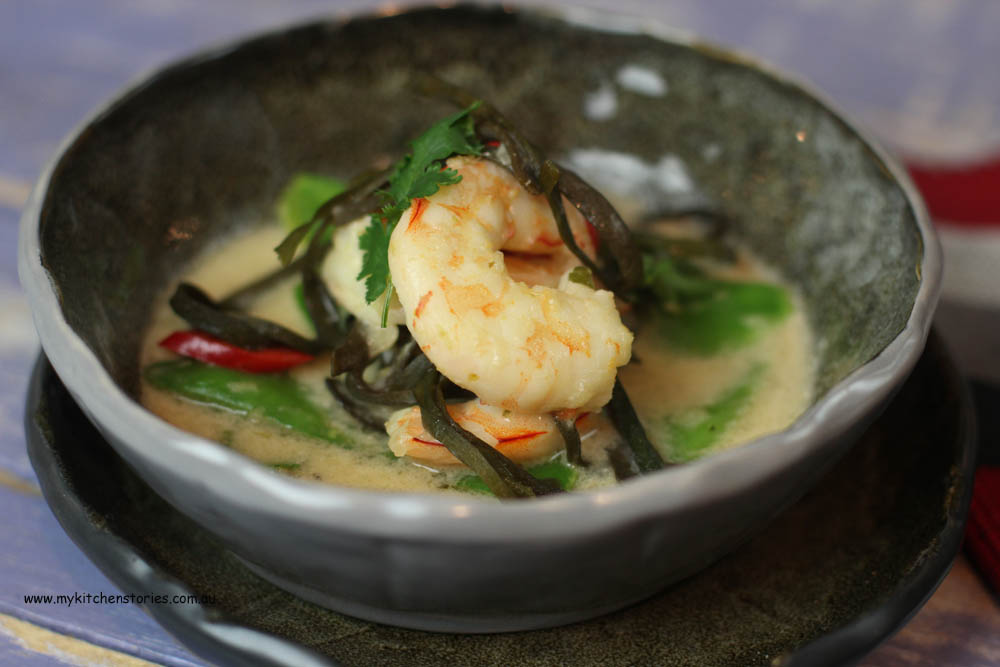 My Kitchen Stories sea spaghetti with prawns, coconut and lime.
It works particularly well in this recipe from
My Kitchen Stories
as the flavoursome coconut broth is the ideal foil for the juicy prawns and al dente bite of the sea spaghetti.
For more pasta recipes, click
here
.