By Freya Ensbey.
To the French, pastry, confectionery and desserts are just as much a respected art form as painting may be.
Unbeknown to many, but the seemingly simple act of indulging in a tarte, ice cream, macaron, whipped cream, chocolate ganache or brioche all began in the kitchens of their French inventors, leading to the country being the first in the world to create professional apprenticeships to learn the trade of a patisserie, chocolatier and confectioner.
So, shine up your spoon, remember that calories don't count if its quality and say oui to more decadent French desserts.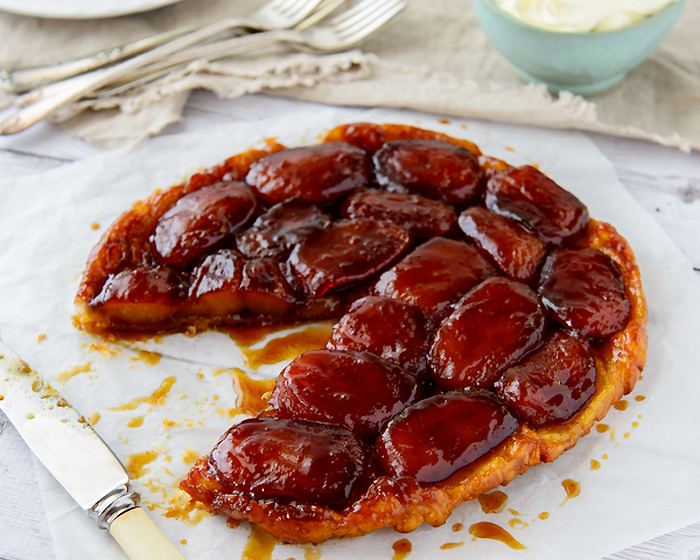 Apple Tarte Tatin by Manu Feildel
From his very own family recipe cookbook, Manu Feildel fondly remembers his Mum's tarte tatin as the best he has ever tried on the planet. With beautifully sweet, sticky caramel and tender apples atop a base of flaky and buttery pastry, this is the ideal tarte to serve as an indulgent weekend breakfast treat or to accompany a strong and bitter coffee for morning tea.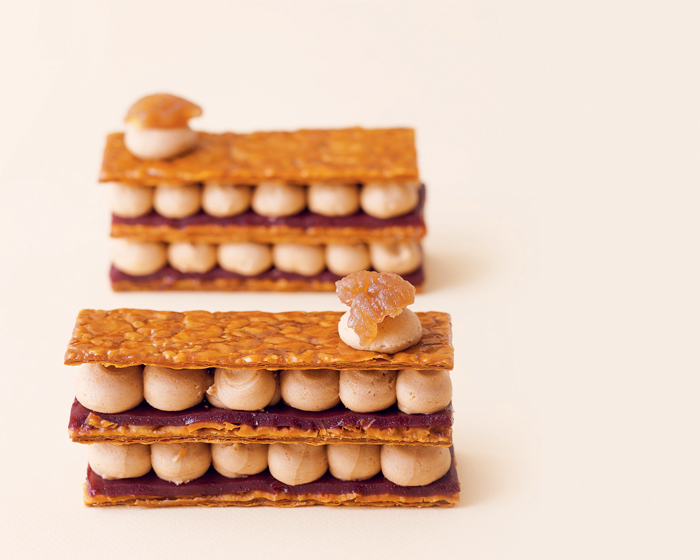 Chestnut and Blackcurrant Mille-Feuilles by Melanie Dupuis and Anne Cazor
To really impress your dinner guests or just as a treat for your loved ones, create this golden tower of crunchy caramelised puff pastry with sweet blackcurrant jelly spread and oozing chestnut cream. Each element of this dessert can be pre-made to save time, just be careful not to eat it all by the time your guests arrive.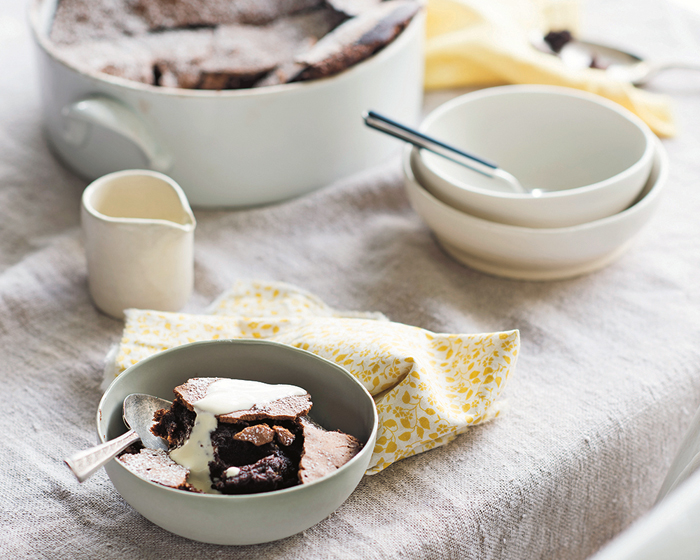 Chocolate Souffle Pudding by Anneka Manning.
Derived from the French word which means to "breathe" or "puff", the airy souffle is possibly one of the most popular dessert options offered of the cuisine. This chocolate pudding version is also gluten free so can be enjoyed by anyone who has allergies and even turned into a cake for those who prefer.\
French Toast with Passionfruit Curd and Rose Petals by Simmone Logue.
Known to not waste a thing in their kitchens, the French try to utilise any leftovers where possible. This recipe by Simmone Logue is a modern take on the well-known weekend classic of French Toast with her version of French Toast with Passionfruit Curd and Rose Petals, using any leftover bread you might have left on the bench. If the passionfruit curd is too tart for your taste, you can always drizzle the toast with a little maple syrup or scattering of blueberries.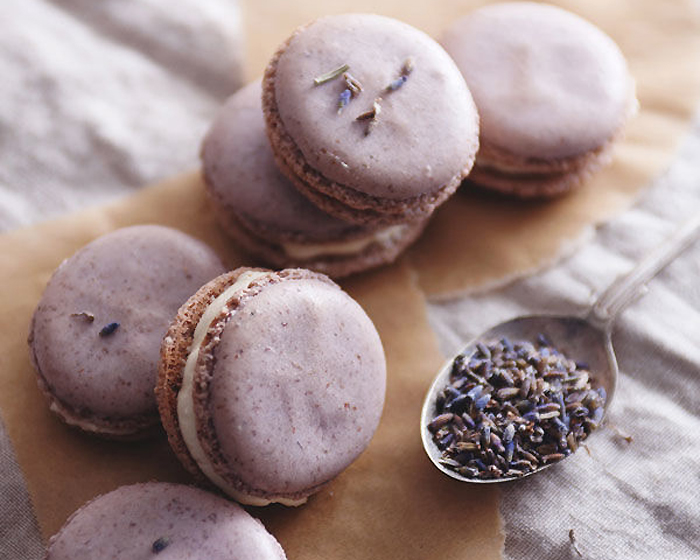 Lavender Macarons with Honey Buttercream
Some home cooks can be intimidated by attempting the macaron, as many who have tried them before will know if made incorrectly, they can deflate during the cooking process instead of rising and end up like a puddle of colourful mess on the baking tray. This recipe is simple enough to follow to give you the perfect base for success with only a handful of ingredients needed to create perfectly plump pillows, with gooey centres which will melt in your mouth.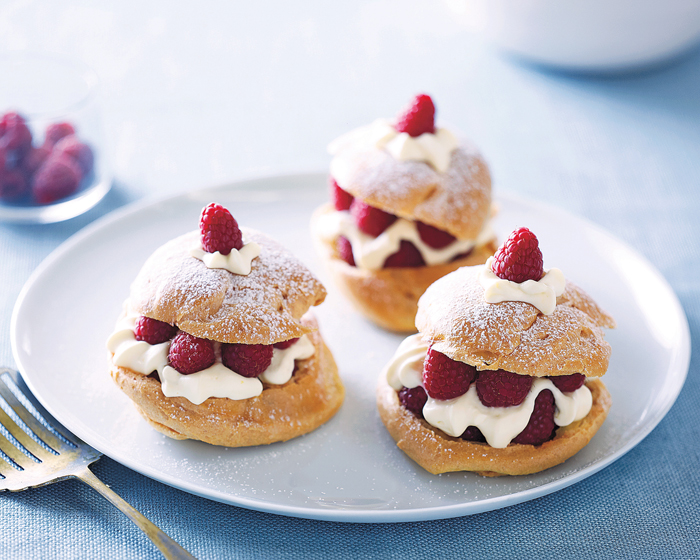 Raspberry Choux Puffs by Gabriel Gate.
For the perfect way to end a heavier meal, whip up these light and fluffy choux puffs. This recipe also allows you to plan ahead to save yourself time in the kitchen when you have guests over, as you can pre-make the pastry and the crème patisserie the day before serving.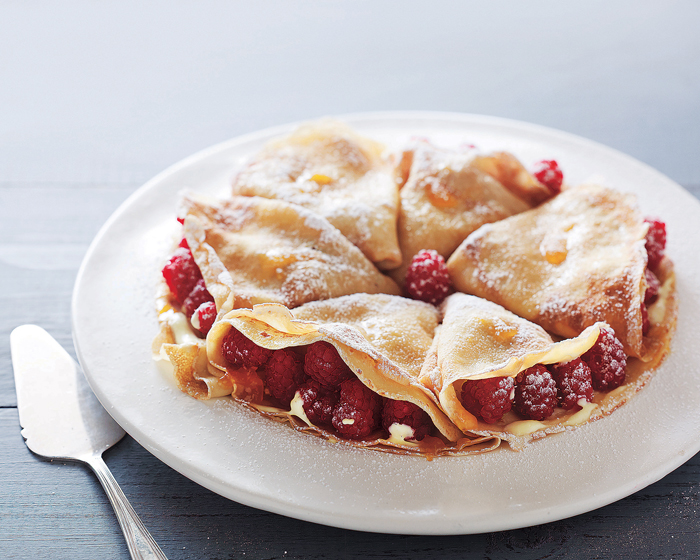 French Crepes by Gabriel Gate.
A French inspired dessert menu wouldn't be complete without the addition of the humble crepe. Using only a handful of ingredients to create a tasty blank canvas, the crepe is the perfect vehicle to load up with whatever your tastes are. Perhaps add a squeeze of lemon juice and sprinkling of caster sugar or add a traditional spread of jam and slices of cheese. This recipe however, uses raspberries and marmalade for a truly decadent breakfast.
If you have been left yearning for more French foodie moments in the lead up to Bastille Day, check out our article: Butter Makes it Better.