Chef or meteorologist? That was the burning question for Chez Olivier's Sylvain Bernard.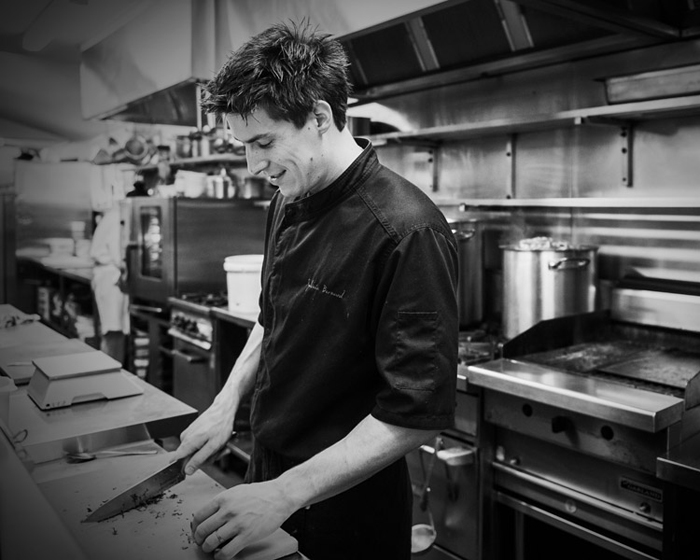 Chef and Owner, Sylvain Bernard.
All of Melbourne would agree he made the right choice as Head Chef of Prahran's authentic French bistro in the heart of recently renovated Greville Street. Born in Grenoble in the picturesque French Alps, Sylvain is from a family of four boys and it was his Mother who inspired him to pursue a culinary career.
Coming from a large family meant sharing events and occasions that always revolved around food and wine, an inevitable career path for Sylvain emerged and he went on to study culinary arts and pastry Chef training before landing his first job at Le Chateau de la Commanderie, near his home town.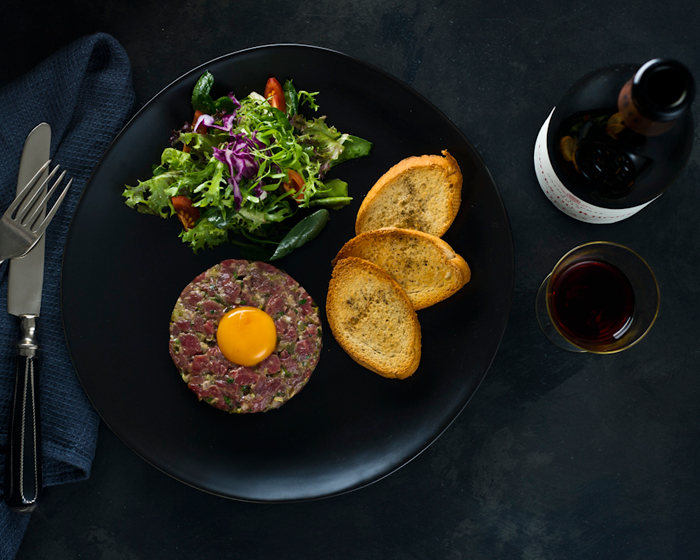 Chez Olivier's steak tartare.
After working at Le Cellier restaurant at one of France's most visited ski resorts, Sylvain moved to Melbourne in 2012 and his journey with Chez Olivier began. Soon after, he and wife Tiffany took over the management of this French bistro, where a warm and inviting décor and regular art exhibitions combine to make dining a true Parisienne experience.
Considered one of this country's few 'Frozzie' restaurants, Sylvain blends French cooking traditions with quality, mostly Australian ingredients to portray his own representation of Down Under cuisine. With a goal of transporting diners to France without leaving Prahran, he explores new flavour combinations, mixing traditional elements with current food trends to achieve a truly European experience.
On their way to transforming the bistro into a successful restaurant, the couple has also opened Chez Mademoiselle– a Coco Chanel meets Audrey Hepburn inspired café, next door. A chic little slice of France on Greville Street, this café and deli serves specialty coffee and dishes made with amour.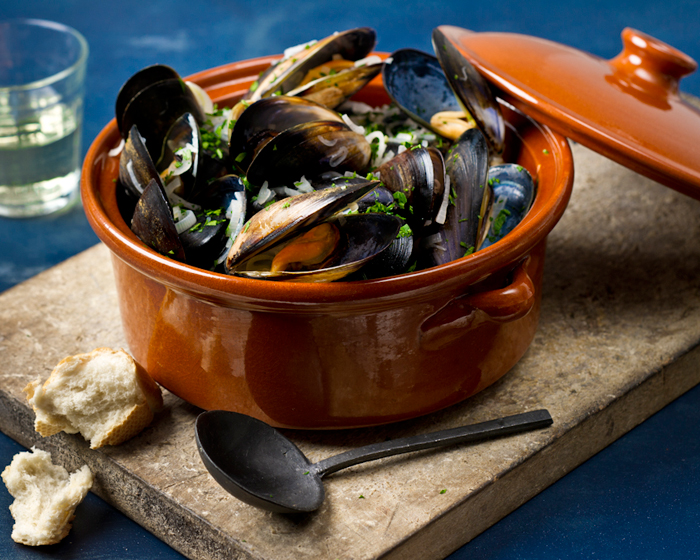 Moules Marinieres.
Who better to ask for a three-course menu to celebrate Bastille Day on July 14? Sylvain brings AGFG readers a touch of his homeland with a starter of moules marinieres – mussels simply cooked in white wine and garnished with fresh parsley.
Fast food at its best, this recipe utilises fresh, inexpensive ingredients that still celebrate the art of French cooking but can be prepared in about 15 minutes. An ideal entrée to an authentic Gallic menu, this dish is best described by English poet Elizabeth Garrett:
'I pour on wine: it seems they beg for more. The beaked shells yearning wide as if in song – yet dumb – and lewdly lolling parrot tongues. We smooth our cassocks; bow our heads and eat.'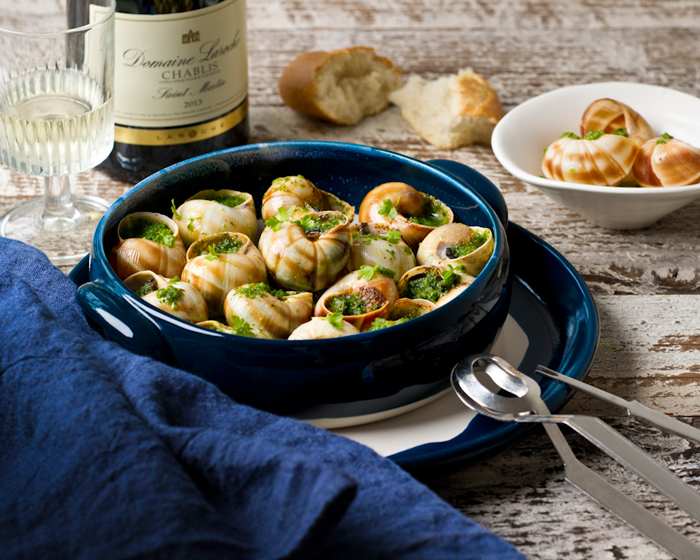 Escargot.
There is no more of a French offering than escargot – smothered in garlic and simmered in vegetable stock. Meaning edible snail, escargots are usually purged, killed and removed from their shells before cooking, then placed back with butter and sauce for serving.
Like most molluscs, snails are high in protein and low in fat content, containing about 80% water. Considered a delicacy, farmed snails are typically fed a diet of ground cereals and in the United States they represent a $300 million a year business. In fact, the US has a designated 'National Escargot Day' on May 24!
For the main affair, delve into Sylvain's classic coq au vin – braised chicken with red wine, carrots, onions, celery, garlic, thyme and rosemary. This hearty casserole is best when the chicken is marinated overnight to infuse the flavour, then cooked in a slow heat oven and served with mashed potato or pasta.
It's time to say Viva La France and bon appetit to France's National Day… for more French recipes click here.