By Leigh O'Connor.
One chocolate a day, keeps the bad mood away! Tuesday, September 22 is National White Chocolate Day so make sure to get your fix in any way you can, from truffles, bars, ganache and even white chocolate in your coffee.
When most people think of chocolate, they think of the rich brown sultry colour; during the process of making chocolate, there's a point where two magical options are available – the darker traditional version, or the white angelic path.
Chocolate has been around a very long time, it was so valuable during the Aztec empire, it was used as a form of currency and was the expected form of payment for your taxes. It wasn't until Christopher Columbus visited the New World for the fourth time in 1502, that this little piece of happiness arrived in the UK.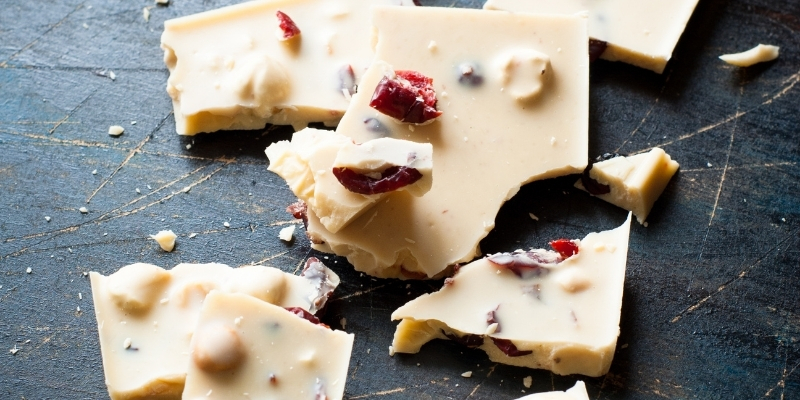 Nestle really changed the chocolate world by inventing Milkybar in 1930 and the rest, as they say, is history. White chocolate is the result of separating the dark solids from the rich fat of the bean, known as cocoa butter – and it actually doesn't have any chocolate liquor in it – meaning according to the FDA it's not chocolate!
Here are four fun facts we bet you didn't know about the ultimate temptation:
•White chocolate contains only trace amounts of caffeine, which are present in cocoa solids.
•A high-fat content causes it to absorb other odours, so best to store it in a cool dark place – the fridge. Otherwise, your white chocolate may taste like onions and stinky cheese.
•Because it contains dairy, white chocolate is more perishable than milk, or dark chocolate. Buy it in small quantities from a supplier, who rotates their stock.
•Real white chocolate will be yellow, not white, because cocoa butter is ivory-coloured.
Soak up old-world charm while indulging in white chocolate panna cotta, walnut and almond crumb, peach puree, seasonal fruit and mango sherbet at
Pins on Lurline
in Katoomba. Originally built as a guesthouse at the turn of the century, this grand house is heralded as a unique dining experience by locals and tourists alike.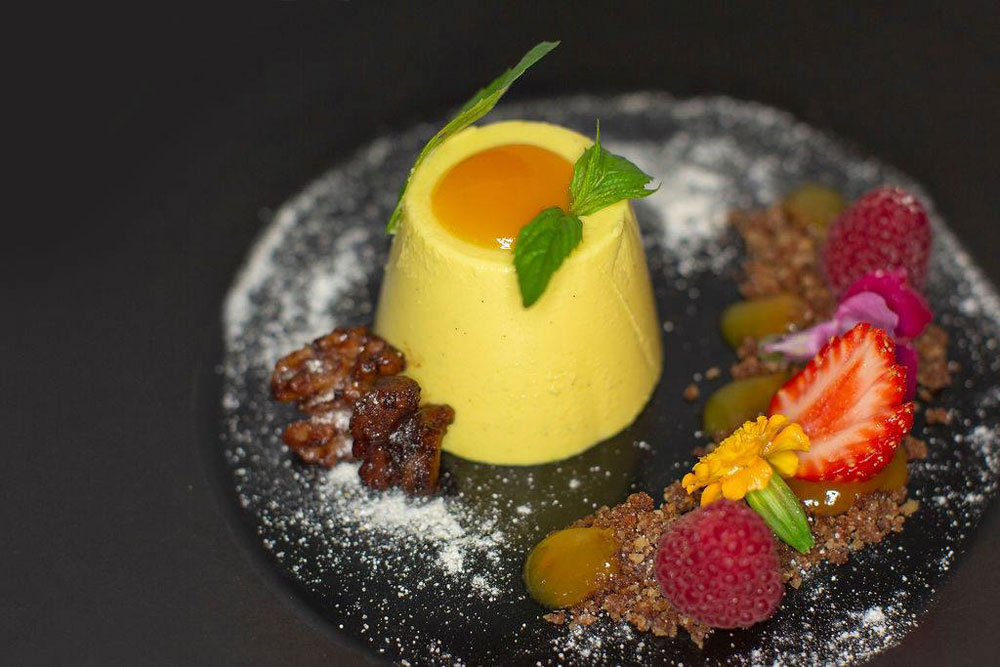 Enjoy a glass from an extensive wine list curated from Mudgee, Orange and the Hunter Valley, to accompany Head Chef Adam Shaw's Modern Australian menu with a slight Italian twist, using locally sourced produce.
Vines Restaurant at Hollydene Estate
presents a unique and inviting dining environment in the Hunter Valley, where unwinding over a glass from the estate's 23 varietals of wine and taking in breathtaking views of surrounding vineyards and rugged hills, goes hand in hand with decadent desserts like white chocolate Eton Mess.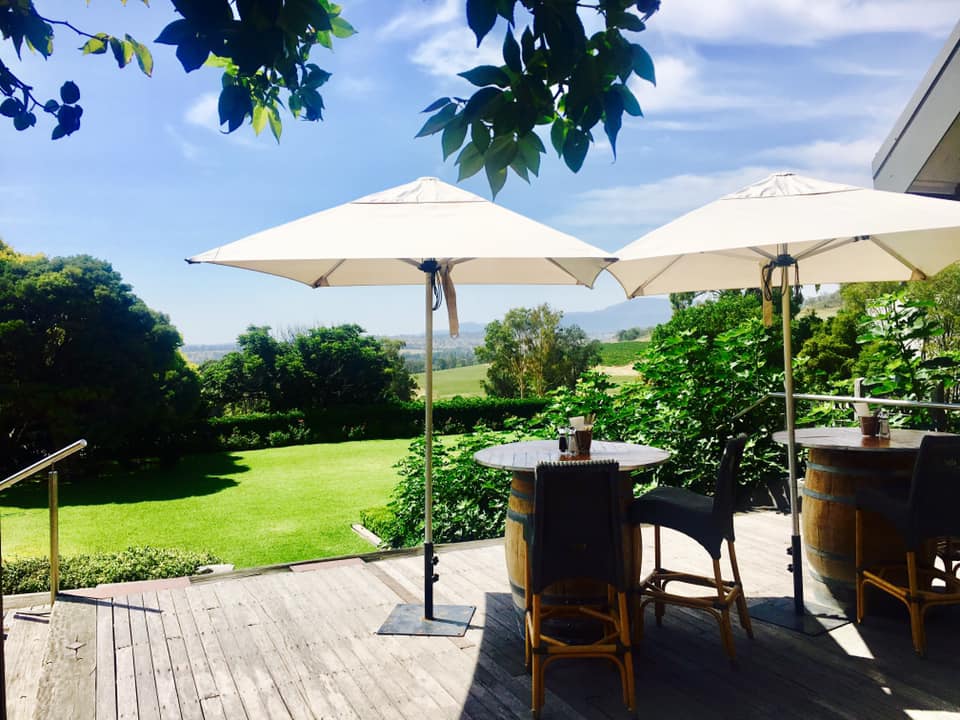 Rustic features and polished concrete floors set relaxing vibe, while on balmy days soak up the sunshine alfresco while sipping a glass of sparkling Blanc de Blanc, with aromas of lemon and apples and a long palate, with a lovely soft fruit character.
Berry and white chocolate trifle is an ideal way to celebrate National White Chocolate Day at
Urban Paddock Café
on Cunningham Street in Dalby. Set in historic Quambi House, this café abounds with rustic charm, a tranquil setting and family-friendly fare; take a seat on the verandah, child-friendly backyard, or indoors where period furniture and colourful artwork set the scene for leisurely dining.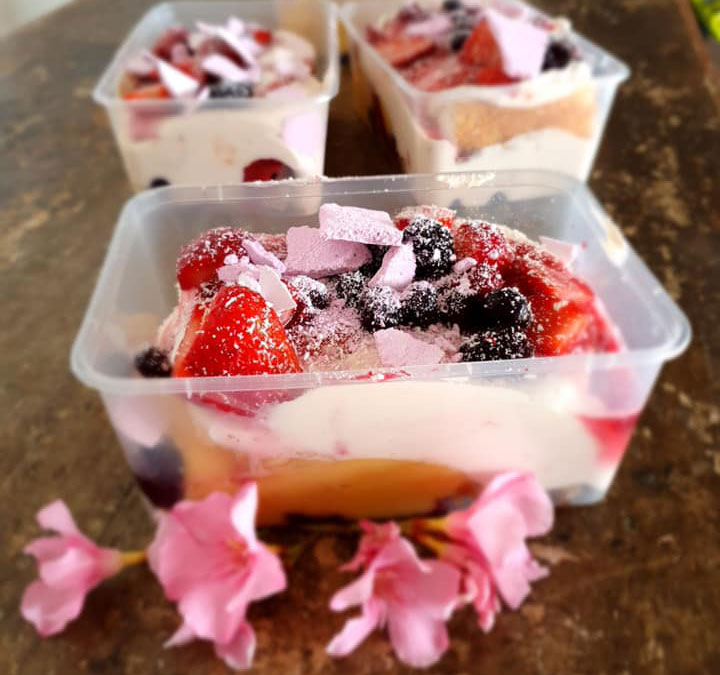 Stop by for breakfast and delve into eggs Benny with smoked salmon; while the lunch crowd enjoys crispy pork belly, shimeji mushrooms, pear, celeriac puree and chilli glaze. For another decadent treat, opt for Tim Tam cheesecake.
Put 'eat chocolate' at the top of your list of things to do today, that way you'll at least get one thing done!