By Leigh O'Connor.
Okay we know it's not really party season for most of us around the country…lockdown, curfews and hot spots mean usual Spring party celebrations are not happening in 2020.
At this time of the year, we normally prepare for footy finals, Spring racing carnivals and getting together with our mates for an icy brew and bite to chew. While we are limited to how many people can gather in our homes, there's still an opportunity to spend some quality time with those closest to you.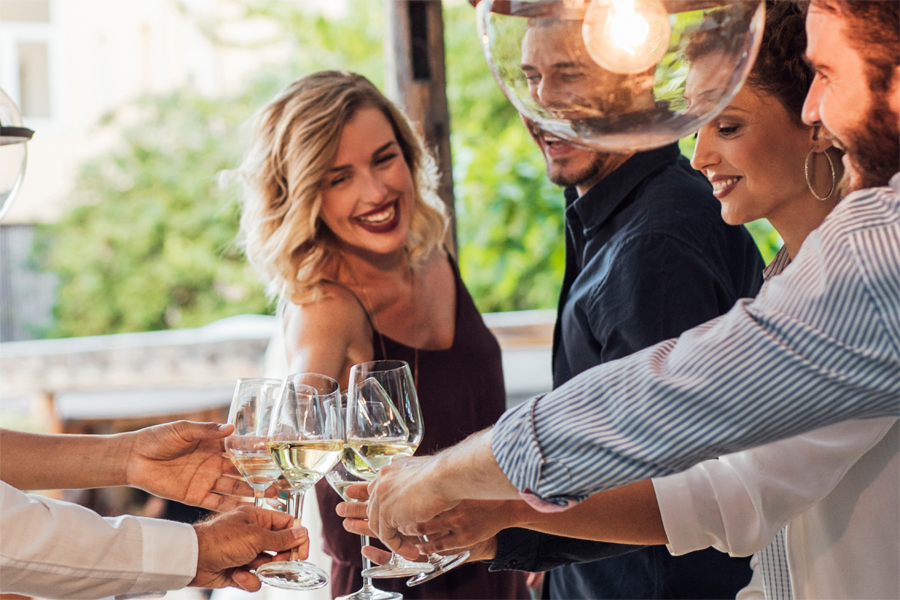 Never before has family meant more – here's five recipes and a cocktail suggestion for the next time you want to impress the ones you love:
While we may not be able to visit Sicily at the moment, there's no reason we can't enjoy a small taste at home with this recipe for
cheese, ham and passata arancini
. Everywhere you turn in Sicily you'll find these tasty rice balls, they come in a multitude of sizes and with a wide variety of fillings.
Chef and cookbook author, Ursula Ferrigno says these are her favourite arancini, but she enjoys all flavours even just herb and mozzarella; while her family like theirs filled with ragu meat sauce.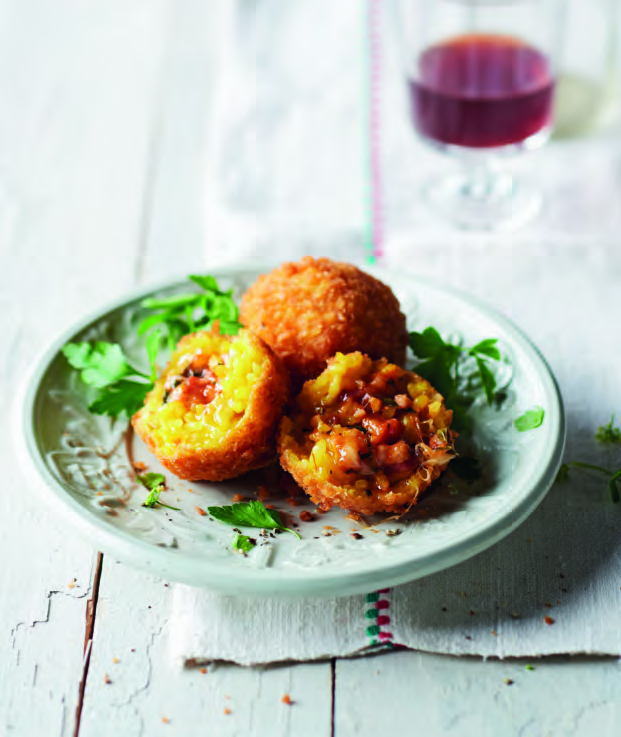 Cheese, ham and passata arancini.
A classic tapas dish, there's nothing more satisfying than a hot, freshly made empanada. Celebrity Chef Luke Mangan says they make a great snack with a glass of white wine and his
spiced lamb empanadas with tomato chutney and basil mayo
are sure to become family favourites for Saturday afternoon footy watching.
Don't like lamb? Luke suggests using beef, pork or chicken instead; and don't stress about making pastry, store-bought puff pastry is just fine.
Everyone loves pork belly…those little squares of goodness that melt in your mouth. This
chilli pork belly
recipe by Chef Asif Mamum is one of the favourite dishes, served up at the Australian Tennis Open Players Café.
Most of the ingredients can be found at your local Asian grocer and while Asif doesn't give away too much, he says top tennis players really enjoy their carbs, especially when they are winning! What better to feed your family and friends while watching sport on the google box.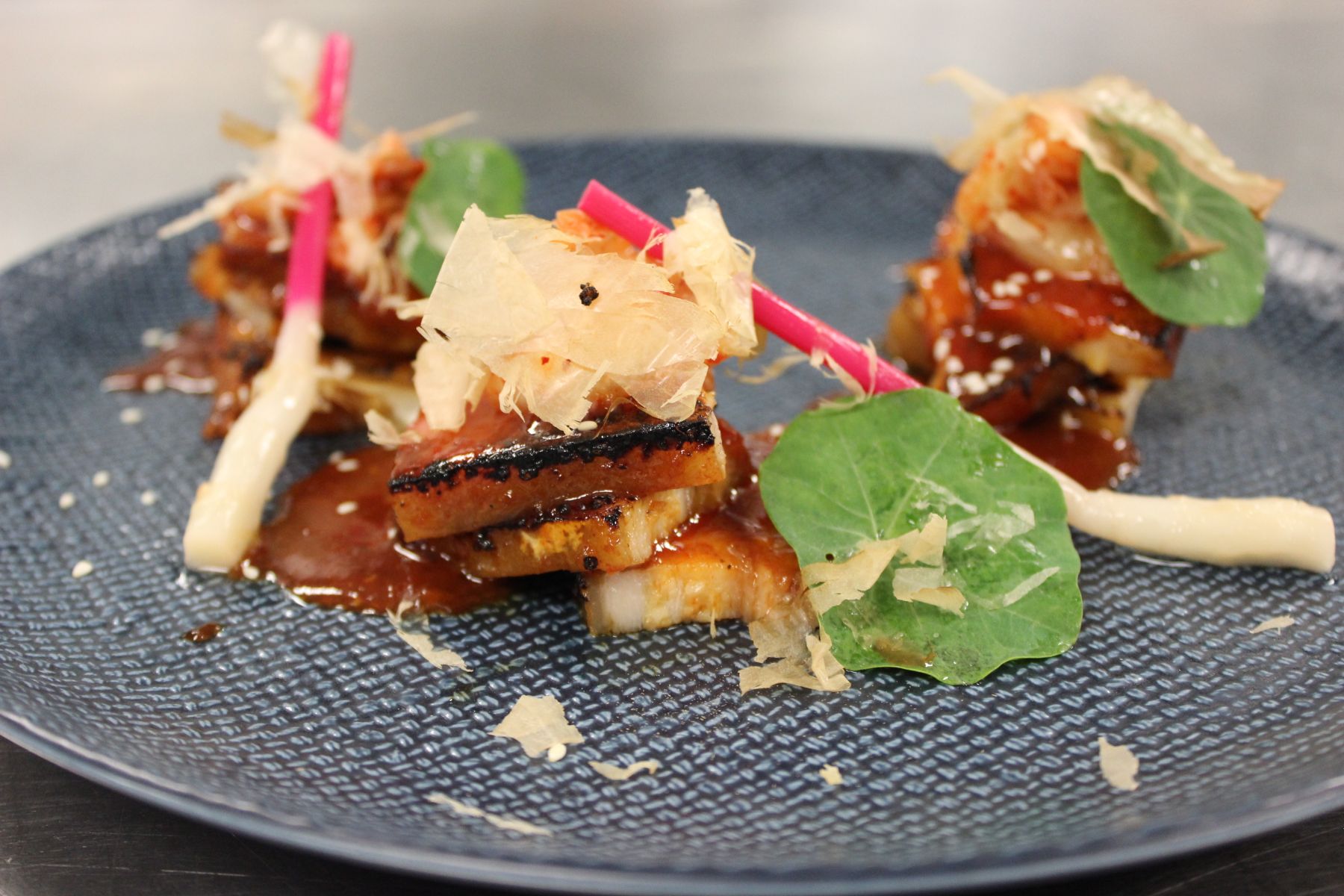 Australian Open tennis players love this chilli pork belly.
For the vegan in your family or group of friends, these
loaded nachos with spicy black beans, nacho cheese sauce and salsa
will surely get the party started. Actually, everyone will love these nachos - ideally paired with a cold beer, or chilled white wine – which can easily be made non-vegan by using real cheese sauce, instead of cashew nuts.
These
Parmesan polenta chips with gorgonzola fondue
will disappear as soon as you put them on the party table. The creation of Kevin Rhind from
Locale Pizzeria Deakin
, they are extremely easy to make and are deep-fried until crispy on the outside and soft and creamy inside; dunked in the fondue they are a moreish treat for any occasion.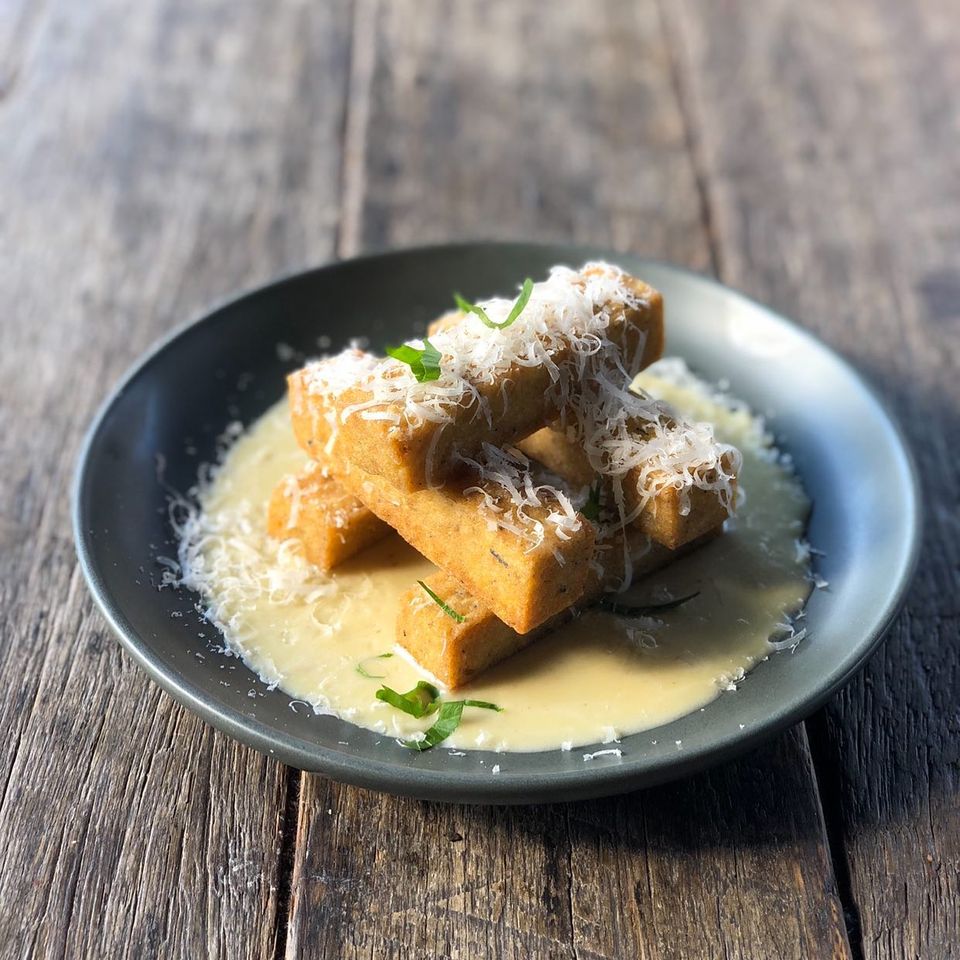 Parmesan polenta chips and gorgonzola fondue.
Now the food is sorted…we need to turn our attention to something to wash it down with.
Brisbane's
Nostimo Restaurant Bar
mixologist Kostas created this
Chios Margarita
– a cocktail inspired by the liqueur Mastiha, produced only on the Greek island of Chios. Fresh lime juice and pink salt flakes take this margarita to another level, along with the anise, lemon and pine flavours from the Mastiha ouzo.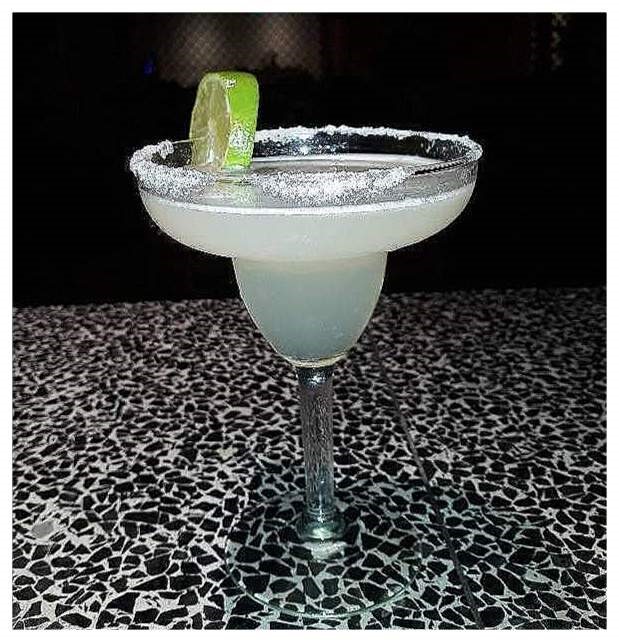 Chios Margarita from Nostimo Restaurant & Bar.
For more snack ideas for your next occasion, click
here.