Deliciously Inspiring Culinary Tradition from Japan
Over 50, 000 people in Australian have Japanese ancestry and there is a steady intercultural flux of people travelling between Australia and Japan because of mutually embracing tourist exchange and steadfast economic relations. William Liu has been successfully running two Brisbane-based Japanese establishments, Sono Portside& Sono Restaurant, both balancing the culinary culture of Japan with Australian market demands.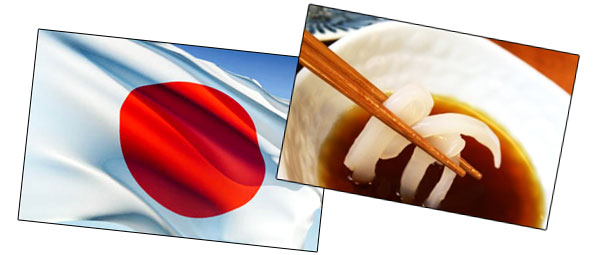 "To give our customers an experience like no other we source local ingredients and import Japanese ingredients," maintains Liu.
Once 100% Japanese, Sono is now 80% based on Japanese tradition; this cultural transition naturally occurred over the course of 5 years in business. Liu explains that to maintain their success, Sono has adapted their authentic Japanese cuisine and service to a small degree in order to compensate for some cultural clashes that have arisen.
Exploring the Wonders of Japanese Food
Every staff member at Sono has Japanese heritage, and at one stage a talented chef ambitiously designed an ikasomen dish that involved cutting fresh squid meat into a thick rice noodle shape, served in a special noodle sauce – squid in this unique form proved to be a bit too intense for their Australian customers. "Trust me," William reveals, "Australian customers don't always like the taste."
Japanese Dining Culture and Mannerisms
Dining at Sono you'll find western-style seating, low-lying traditional Japanese tables, teppanyaki and sushi bars, as well as private dining areas. When it comes to table manners, at times the combination of western and Japanese dining options meets reluctance and confusion on both sides.
The mindset of Japanese staff is that it's rude to make suggestions because they're accustomed to displaying passive service methods and are not inclined to actively indicate wine matching options. When it comes to private rooms, there seems to be a contradiction of terms because western guests expect their wine glasses to be topped up regularly, whereas the servers await open invitation from the guests to enter the premises – this allows them due privacy.
Liu explains, "In Japan if you're in a private room the server can not come in until you invite her."
From both points of view, the server and the customer, adjusting to an authentically Japanese dining experience in Australia is a bit of a balancing act that requires an open mind. Western guests sitting at Japanese-style tables are often uncomfortable taking their shoes off. Once they do, for hygienic purposes, getting up to go to the public bathroom seems strange because the custom is to wear the convenient and classical wooden slippers provided.
Creative Japanese Cuisine with Consistent Quality
In award winning modern Australian restaurants you'll typically find ten entrees and ten mains on a standard dinner menu; Sono's menu, comparatively, displays over 100 items, including 60-70 hot dishes. It represents an Asian tradition that aims to emphasize a variety of ingredients, presenting many options for restaurant diners to choose from.
A typical Japanese restaurant menu will be quite immense so if you're a novice or wish to opt for the chef's selections consider a set menu – during festive times of year you may find special banquet menus designed for the occasion. Sono's $85 tasting menu represents a dozen different key ingredients, each prepared with a different cooking style.
Keep an eye on What's On for special menu promotions.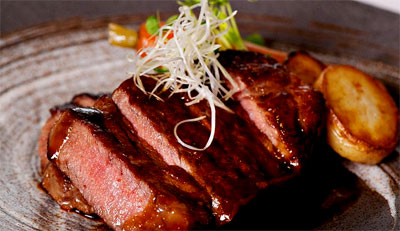 Once a year they also create a special menu item that Australians love and serve it in an authentically Japanese way. One of these specialty items is Wagyu beef marbling score 9 prepared by their expert Japanese chefs with a unique, flavour-boosting blend of spice, wine and sauce. Rather than western-style grilling, their choice cooking method is sautéing the Wagyu with a traditional frying technique that allows the sauce to permeate the meat, complimenting its original flavour. The beef dish is then served in slices, slightly seared on the outside with a tender and juicy inside.
Japanese Food – More than Just Sushi
Turning to our major cities such as Sydney, Melbourne and Brisbane, where there are thriving Japanese community hubs, you'll find lunchtime sushi rolls are as popular as sandwiches – and that's saying a lot. "When it comes to Japanese food, there's a common misconception that it's all about raw fish – that's totally wrong," claims William Liu.
Not only is Japanese food more than just sushi, the sushi rolls we've become accustomed to create a misunderstanding of the tradition. Liu emphasises that in Japanese culture nigiri sushi is all the rage.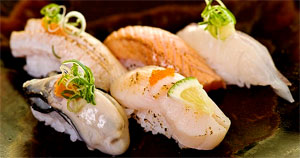 Liu deciphers, "We have to break down the categories and differentiate so that people realize the high quality of nigiri sushi, characterized by hand-shaped rice bottoms topped with fresh seafood… You find it in cultural hubs like London and New York."
William Liu makes adaptations to suit his Sono customers; however, they never compromise on quality. The raw fish used in nigiri sushi, for example, is extracted from fresh whole fish cleaned in house. A word to the wise, when seeking out nigiri sushi near you, remember that if frozen fillets are being used there's no way to know for sure how old the fish was before it was cut and frozen, not to mention how long it's been in the freezer.
You'll find large Japanese restaurants like Sono have the capital to offer the freshest fish possible. Setting them apart from other Brisbane restaurants, Sono spares no expense to offer the widest range of fresh fish in the city. They import fresh whole fish from Sydney and Melbourne, where the water's cooler, placing orders every morning for air delivery that afternoon - Sono's own fish van awaits at the airport for pick up. Knowing this gives customers great confidence in the Japanese version of "catch of the day" or "Chef's daily fish selection".
On 11 February is National Founding Day, the Japanese national holiday known as Kenkoku Kinen-no hi. It celebrates the beginning of Imperialism in Japan and if you're lucky may inspire Japanese restaurant owners in your area to offer tasting menus and specials.
Read more about sake matching in our blog.