Perfect White Wines for Romance
February being "love month", the right Pinot Gris can be the perfect white wine option for your meal. Velo Range Pinot Gris 2010, for example, is an aromatic straw coloured wine from Tasmanian that features an exciting touch of pink; this wine tint is acquired from the short time spent in contact with the skins during the pre-ferment phase.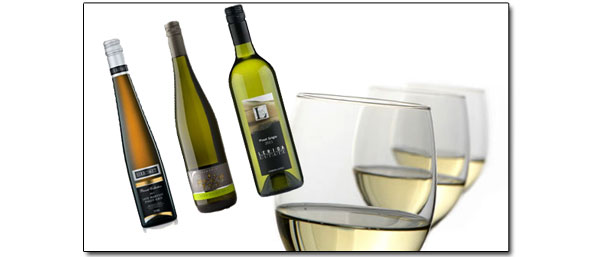 Pinot gris is white wine grape variety of the species Vitis vinifera. Thought to be a mutant clone of the pinot noir grape, it normally has a grayish-blue fruit, accounting for its name ("gris" meaning "grey" in French) but the grape can have a brownish pink to black and even white appearance.
Pinot Gris & Pinot Grigio Across Australia
You'll find Pinot Gris labelling is typically associated with sweeter varieties while the Pinot Grigio label reflects a dryer wine. There are small amounts of the grape being planted nationwide, indicative of the growing popularity of Pinot Gris & Pinot Grigio.
First introduced to Australia in 1832 by James Busby, it is now being produced nationwide with a particular propensity in Victoria. Some of the largest pinot gris crops are currently found in Mornington Peninsula, Yarra Valley, Adelaide Hills, Murray Valley, Riverina, and Tasmania.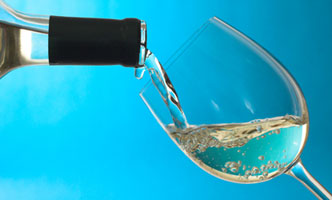 Popular Australian Pinot Gris & Pinot Grigio Producers
When an Australian producer is growing pinot gris grapes, on average they will release one new product per year, depending on the harvest. Lerida Estate is currently marketing their Pinot Grigio 2011, made from pinot gris grown in four different districts throughout the Canberra district; its nose shows sweet honeysuckle, violets, apple, pear and citrus aromas.
On the Mornington Peninsula you'll find T'Gallant promoting their all inclusive "Pinot G" range that includes four different varieties. A crisp Pinot Grigio is styled after reserves from Northern Italy while their textured Pinot Gris is a luscious reminiscent of Northern France, as taste you can discover in their Imogen Pinot Gris 2008.
Their winemaker's trip to Europe uncovered the rich potential of pinot gris grapes, hence he expanded their line to diversify this emerging variety and fully represent its potential in their range. With this intention T'Gallant has become one of Australia's leading producers of this cool climate grape variety.