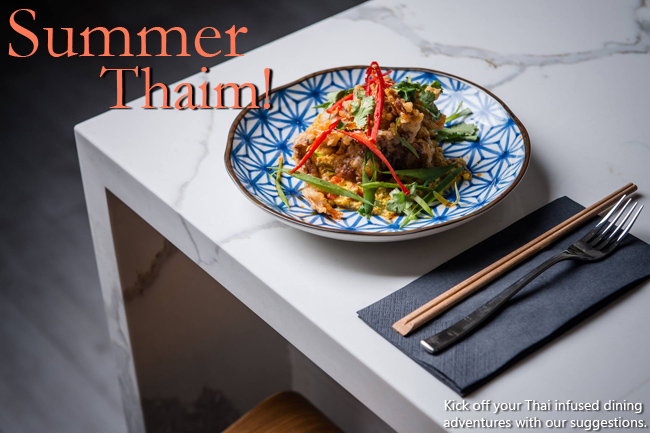 Spring and Summer.
A country of endless Summers and shared food culture, feel captivated by Thailand's luring atmosphere, glorious sun-kissed beaches and memorable floating market places, not to mention the plethora of mouth-watering dishes available both on the street in bustling stalls and numerous charming restaurants. If you've already planned your Summer holiday break and it somehow doesn't involve a trip to Thailand, then check out ourguideto find your soon to be beloved local Thai restaurant. For a taster of what to expect, here are a few to kick off your Thai infused dining adventures.
Long Chim Perth | Perth City, WA
Long Chim means 'come and taste' in Thai, and Executive Chef of Chef Hat-awarded restaurant Long Chim Perth, David Thompson (see our interview here), invites all to sample a feast of robust and intricate flavours inspired by the chaotic streets of this colourful country.
Tenpin Kitchen | Port Melbourne, VIC
Sumptuous cuisine and cool aesthetics is what keeps locals of Port Melbourne coming back to Tenpin Kitchen, located just a few steps away from the beachfront and offering a mustard yellow lounge bench for guests to kick back on.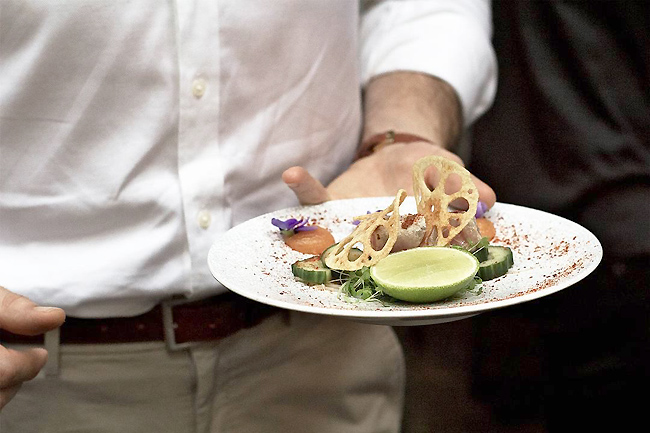 Botherambo.
Botherambo | Richmond, VIC
Inside this trendy restaurant, Botherambo is alive with the buzz of loyal locals, dining surrounded by a jungle vibe, as a backdrop of tropical rainforest sets the scene for exotic cuisine to come: think locally sourced ingredients bursting with zesty flavours sure to excite.
Little Thai Princess | Glen Iris, VIC
Turning up the heat in Glen Iris, Little Thai Princess Restaurant offers elegantly set tables beside an open fireplace, with fragrant spice aromas wafting from the kitchen.
Spring and Summer | St Kilda, VIC
Indulge the senses in a culinary journey from the comfort of St Kilda, drawn to the sleek and trendy setting of Spring and Summer warmed by softly glowing lights and spruced with pastel tones, cosy cushions and fresh indoor plants.
The Spirit House Restaurant | Yandina, QLD
Lush palm fronds and tinkling wind chimes transport guests from the hinterland haven of Yandina into the wondrous world that is The Spirit House Restaurant. Well famed and highly praised, this Chef Hat- awarded establishment boasts a memorable dining experience bursting with Southeast Asian flavours and voted AGFG Readers' Choice Award Winner 2016 for Thai cuisine in a regional category.
Thai Silom | Broadbeach, QLD
At Thai Silom Broadbeach, smartly dressed staff welcome guests into a warm and contemporary space, elegantly adorned in red banquettes, sunken tables and traditional Thai ornaments that add an exotic touch.
Thai Silom | Surfers Paradise, QLD
Following the success of flagship Broadbeach restaurant, Thai Silom Surfers Paradise provides mouth-watering dishes in a cosy and fashionable space, with whitewashed brick walls and iron lanterns glowing moodily to create an intimate dining vibe.
Chong Co Thai Pacific Fair | Broadbeach, QLD
Follow a red glow of neon signage to Chong Co, and prepare for ambient dining in a sleek space after a day spent exploring the Gold Coast or a shopping trip in the recently redesigned Pacific Fair Shopping Centre.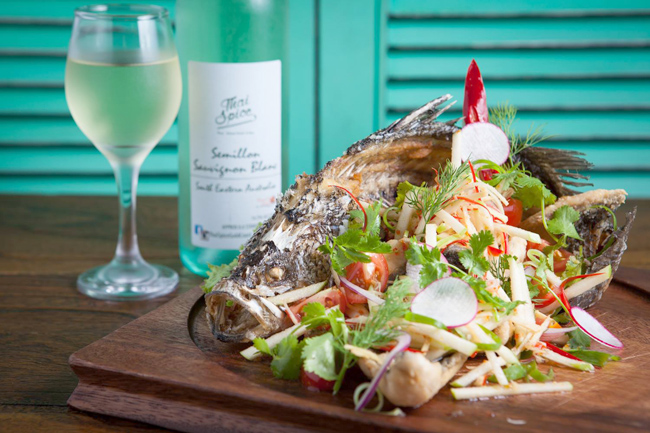 Thai Spice, Pacific Fair.
Thai Spice Pacific Fair | Broadbeach, QLD
Here, diners are found unwinding over a cocktail or two at this sleek and trendy establishment, fit out in eye-catching pops of apple green tones among polished timbers and an outside decked terrace that overlooks the canal across to Broadbeach's main precinct.
Choc Dee | Palm Cove, QLD
Founded in 1999, Choc Dee sits on Williams Esplanade, offering evenings of classy, beachside dining surrounded by lush ferns, bamboo pillars and a laidback ambiance.
For the at-home kitchen whizz, head over to ourrecipe sectionfor fun Thai foods to try at home, or see our desserts article to really tease the tastebuds.