Well renowned, David Thompson is an exceptional Australian Chef, restaurateur and cookery writer known for his skill and expertise in Thai cuisine, earning him a lifetime achievement by the World's 50 Best Restaurants for changing the reputation of Thai food globally. Locals may remember him particularly from his Sydney Thai restaurants back in the mid-nineties. Since then, David has traversed around the world, receiving a Michelin Star for his London Thai restaurant Nahm, as well as numerous accolades for his other restaurant, Nahm in Bangkok, where he was awarded Asia's best restaurant in 2014 from S.Pellegrino as well as Best Restaurant in Thailand.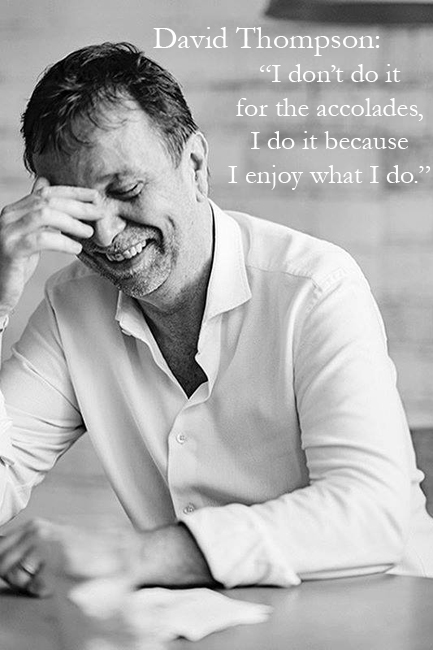 With the return of David Thompson to Sydney, there has been much abuzz on the opening of Long Chim Sydney, his latest venture along with Long Chim Perth, sure to continue to wow Sydneysiders and draw visitors from afar to savour a taste. The staff at AGFG were lucky enough to have David Thompson spare some time for an interview, discussing what it's like to jump back into Sydney's food scene after more than 15 years abroad.
AGFG: Thank you for catching up, we appreciate your time especially with the new outlet, how's it all going in Sydney?
David: Oh it's now finally starting to take form. It was a bit difficult to begin with but then every new place has its own sundry differences, sundry problems, associated problems. Sydney was no different from Perth, which was no different from Singapore and which was no different from Bangkok, or from London. All new restaurants have their own problems and Sydney has had them too, but they are all cleared up and it's now starting to become pleasant.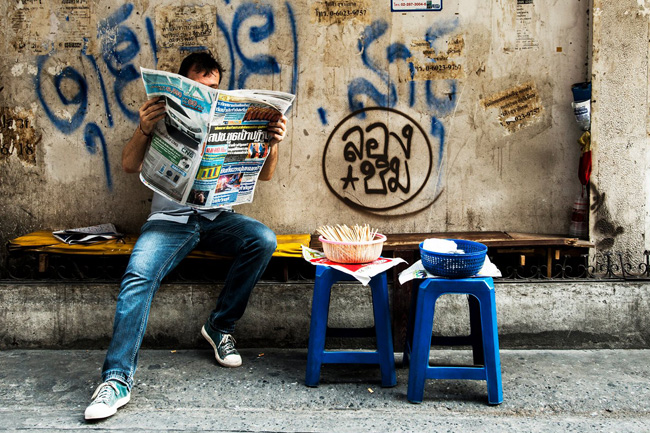 Long Chim, Singapore.
AGFG: Is it good to catch up with old suppliers again being back in Sydney?
David: Not only old suppliers, but old customers! There's been a couple of key memories I acknowledge I must tell you, as people walked through the doors, including people I went to school with, people I went to university with, to old customers from Darley Street, Sailors Thai and even earlier. At times it is baffling, at times confusing and at times delightful.
AGFG: The food and ingredients available is exponential. How do you find new pairings to keep it modern without using molecular gastronomy or foams? Is it difficult to keep it new, or challenging to find the next creation?
David: Well it really does depend. When I am in Bangkok in Nahm, it's not so much modern food. We reach into the past to find some more of the unusual recipes that are just timeless in their qualities, so it's either old fashioned or just delicious. Long Chim, (which is our international restaurant), because it is street food, it is far less contingent upon new ingredients, it's about finding the bits of good quality.
AGFG: How do you cope with the stress of all the restaurants and all the openings, the accolades, and 2014 which was an exceptional year for yourself?
David: I go into denial; I think that's the best approach to it all!
AGFG: You probably have a lot of apprentices knocking on the door to come in - is it like that?
David: No, not really. Luckily we're not as accomplished and understaffed as so many other people would bet. We have some really great kids in the kitchen – and I mean they are seriously great. In Sydney and in Perth, certainly in Bangkok, we have a full board of staff. But in Sydney and in Perth it's very difficult to find a lot of trained people and a lot of people that really know what they are doing.
AGFG: For those who haven't been through Asia and haven't experienced the markets to buy for menus and so forth, is it as fun as it is made out to be on TV?
David: For me it's an everyday event. I don't see it as anything that unusual anymore, I have to say. For me it is just commonplace - having been to Bangkok on and off for 35 years. It's just normal for me. So, is it fun? Well, it's pleasant. Is it delicious? Absolutely. Is it what most Thai's do when they eat? Yes, it certainly is. The street is an extension of their kitchen, or their dining room.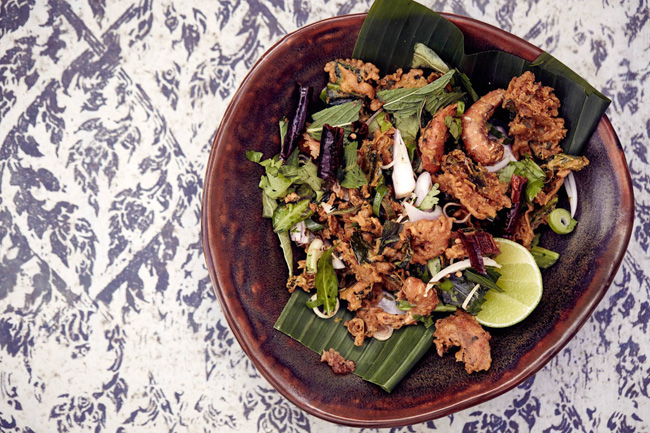 AGFG: Did you do food tours through the markets when you were overseas or are you just there for a purpose, to get it all done?
David: No, if I go to the markets it is for a purpose, I am not there to lead people around. I find other people can do market tours, but me? I am too old, too grumpy and too unattractive, to do that now.
AGFG: You're a media juggernaut! Talking about yourself like that it's a wonder you get as much good press as you do!
David: I think people feel sorry for me!
AGFG: Well with all the accolades you've got, what would you say is a highlight?
David: I don't do it for the accolades, I do it because I enjoy what I do. I am very lucky in that, and you know the thing I enjoy most is working with staff and I have to say I enjoy working with kids that are almost at the age as if they were my grandchildren! God that makes me feel old. But in fact they're not. It's that generation – the two generations after me where they are in their twenties and early thirties, and it's a pleasure working with them.
AGFG: Have you come across many of the juniors that look at it as a gateway to be a TV star?
David: Oh I am sure that some might do, but they look at me, and with my experience and they realise that that's all folly.
AGFG: It takes a lot of work to get to where you've been. For our readers and members, what are some of the ingredients you've got that we should have in our pantries to make Thai food pop? What's the key secret?
David: Good fish sauce, good rice, good chillies and good ingredients. It's the same way with all that's required when cooking any other cuisine. In Thai cooking, its quality ingredients and its fresh ingredients really the best that you can get – good fish sauce, good shrimp paste, good tamarind and good herbs and spices.
AGFG: And as far as equipment goes, we're looking at a wok and a mortar and pestle, what else?
David: A mortar and pestle and a wok are your main unusual utensils, everything else you can use western equipment really.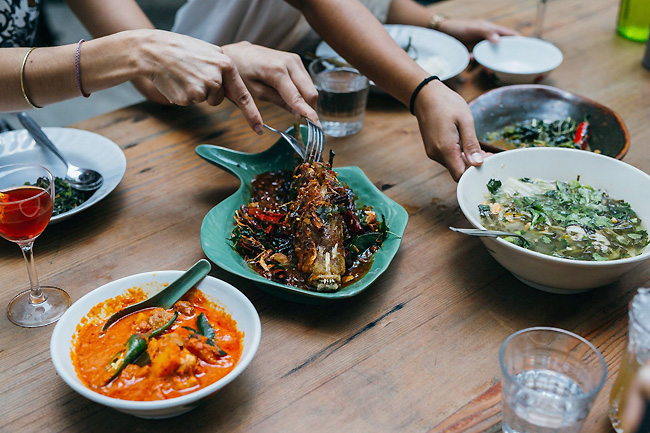 AGFG: What's next for you?
David: A weekend! A weekend would be nice. I am going back to Perth, I am going over to do the Chef Shuffle in Europe, then I do a few other things, then I am opening up Long Chim in Melbourne late January.
AGFG: Have you picked a spot down there yet?
David: Oh yes! We are very lucky to be in the Crown by the Yarra River.
AGFG: Beautiful spot! Are your menus similar?
David: The thing about longevity is that the whole exercise is about seafood and seafood is about ingredients that are readily available and commonplace, in Thailand. They are pretty commonplace here too, so it allows us to cook most things here with some degree of tastefulness, and possibly authenticity too, so that's good. One of the problems I had with Nahm in London was that our supply line was cut off and I lost my ingredients – they were decimated, so it necessitated me to closing the restaurant. Now having cooked in Bangkok in Nahm for several years, I simply do not want to open another restaurant like that outside of Bangkok. Whereas street food on the other hand has all the wayward to allow me to cook and have my cooks cook some decent Thai food, and that's what Long Chim is all about – easy, delicious and readily available.
AGFG: Well thank-you for your time David and sharing with us a little of your thoughts around the opening of Long Chim, Sydney. We will endeavour to visit and hopefully savour some of your mouth-watering Thai food for ourselves.
Find more details here for Long Chim Sydney and Long Chim Perth.
Images fromLong Chim Perth's facebook.