By Bhavna Shivalkar – Just a Girl from Aamchi Mumbai.
There is a lot to be said about the Indian bread in their varied shapes and forms. While I am happy to gorge on a good Western bread or dinner roll, I find eating a phulka/roti/chapati to be more comforting.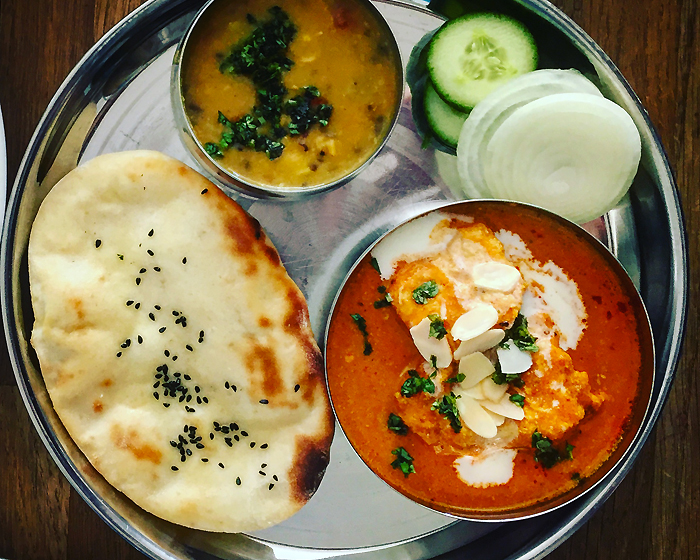 It may very well be because as a North Indian I have grown up on a healthy and steady diet of phulkas which are unleavened flatbread cooked on a flat griddle (tawa). While we can eat phulkas all day every day there is something very alluring about the much famed 'naan.' Naan is a flour (maida) based flatbread that is baked in an oven. Apparently, this tear-shaped bread came to India with the moguls and went on to become one of the most popular breads from India that can be found in every restaurant that specialises in North Indian food.
Like many, I feel that there is something terribly tempting about a freshly baked piece of naan. There is a strange sense of assertiveness that it offers to your palate as if the bread wants to reassure your hesitant tummy gently and tentative fingers, to dive into the curry that is the star of the meal, while it waits in the background. There is no reason why you cannot drown yourself in a bowl of mutton or chicken korma swimming in a layer of oil as long as you hold on tightly to your piece of naan. The entire act of clinging to the bread to mop up a rich, meaty gravy or a softly simmering dhal is almost cathartic. It makes the gluttony that you have just indulged in, almost the right thing to do.
Believe it or not, it doesn't matter how good the curry is, if the bread that you devour with it is not on par, it can ruin the entire experience. Contrary to popular belief, not all North Indians make naan at home. We usually are happy to go to a restaurant and order it. Sadly, not all restaurants in Sydney make great Indian bread, so when naan pangs strike, I resort to making smaller versions of this delicious flatbread at home.
The recipe I use is from "Indian Simmer," a beautiful blog that has some fabulous Indian recipes to cook from. I have been using this recipe for a few years now to make naan and it works for me every single time. Don't be fooled into thinking that baking naan is hard work. I find it easier to bake them, then to make roti, and while I may not cook a naan every day, the days that I do are happy days.
Recipe thanks to Indian Simmer: