Hit the ground hiking
Whether its hiking the Heysen or taking a trail on the Flinders, South Australia is blessed with destinations to trek to on your own two feet. This state is home to hundreds of walking trails both in and outside of the city so get walking and discover the great southern outdoors.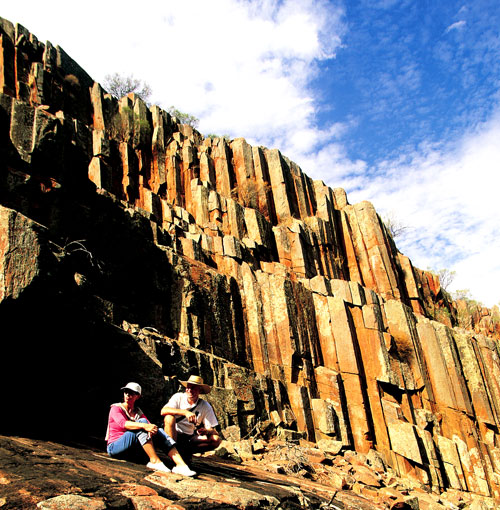 Where are some hiking trails in South Australia?
For a hike based holiday, challenge yourself on the Heysen Trail, a 1200 kilometre journey that runs from Parachilna Gorge in the Flinders Ranges, through the wine regions of Adelaide Hills to Cape Jervis on the Fleurieu Peninsula. The trail is divided into 15 segments, passing through some of South Australia's most diverse landscapes, historical towns and lush vineyards. During summer the Heysen Trail closes, due to hot weather and the dangers of fire season. This track takes from 50-60 days to complete, but will allow you to experience the best of what South Australia has to offer.
Hiking trails around Flinders Ranges National Park are situated amongst some of Australia's most arid yet scenically breathtaking views, with trails ranging from short, brisk walks to more challenging hikes that can last for a couple of days.
If you're feeling adventurous, take on the 260 kilometre Kidman Trail, which runs from the Fleurieu Peninsula to the Clare Valley. Highlighting the natural beauty, cultural history and significant points of interest throughout the Mount Lofty ranges, the Kidman Trail is a multi use track, where you may see cyclists or horse riders along the way.
For more information on hiking trails in Australia's north, read our article on hiking in the Northern Territory