The most important meal of the day should be as tasty as it is hearty and that's exactly what we have collated for you here! Try out these sumptuous breakfasts to keep you going from early morning to well into the day.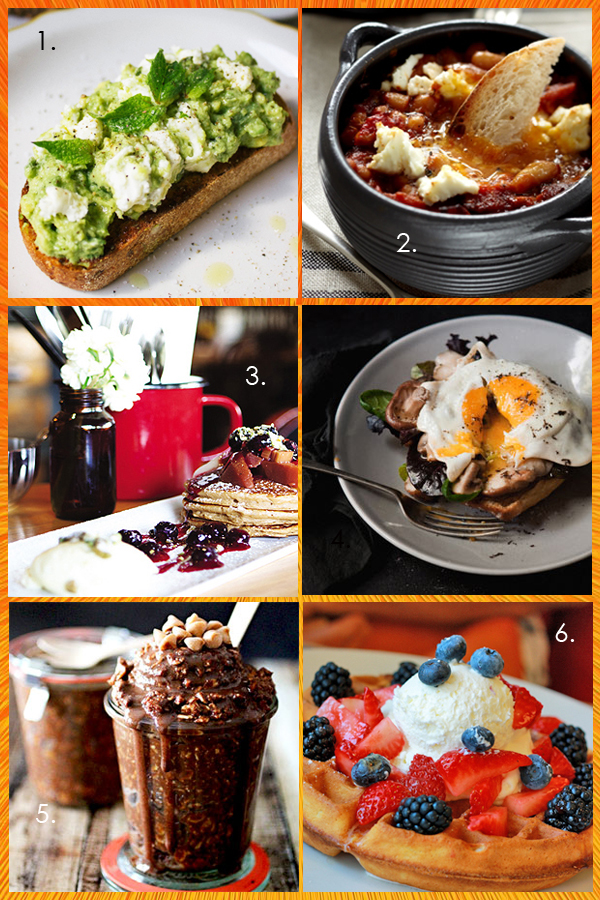 Still hot and trending on the café scene, try making smashed avocado at home – just the way you like it! Add as many poached eggs, sesame seeds and dukkah as you like and squeeze over fresh lime juice as you go.
Reserve a long and leisurely Sunday morning to test out this Spanish baked eggs recipe and discover an exotic taste.
Nothing warms the soul like hotcakes or gingerbread. Combine them together in this beautiful dish that is likely to remind you of childhood days gone by.
4) Black Truffle Fried Eggs with Mushrooms
Sunny side up with a touch of truffle, these black truffle fried eggs are to die for.
The best combination of chocolate for breakfast and warm oats to get you through as the weather changes form Summer to Winter.
6) Waffles
From grandparents through to grandchildren, everyone will love this foolproof recipe for waffles. Top with your favourite toppings, keeping it simple with a dusting of icing sugar, or learning how to make maple bacon. The choice is up to you.
Compiled by Julie Johnson.