It's time for vibrant colours, eye-popping fireworks, twinkling lights and delicious food – get ready to celebrate Diwali 2020 on Saturday, November 14.
This important religious festival, originating in India, takes place annually and can last for five days marking the start of the Hindu New Year. The exact dates change each year determined by the positions of the moon – but it usually falls between October and November.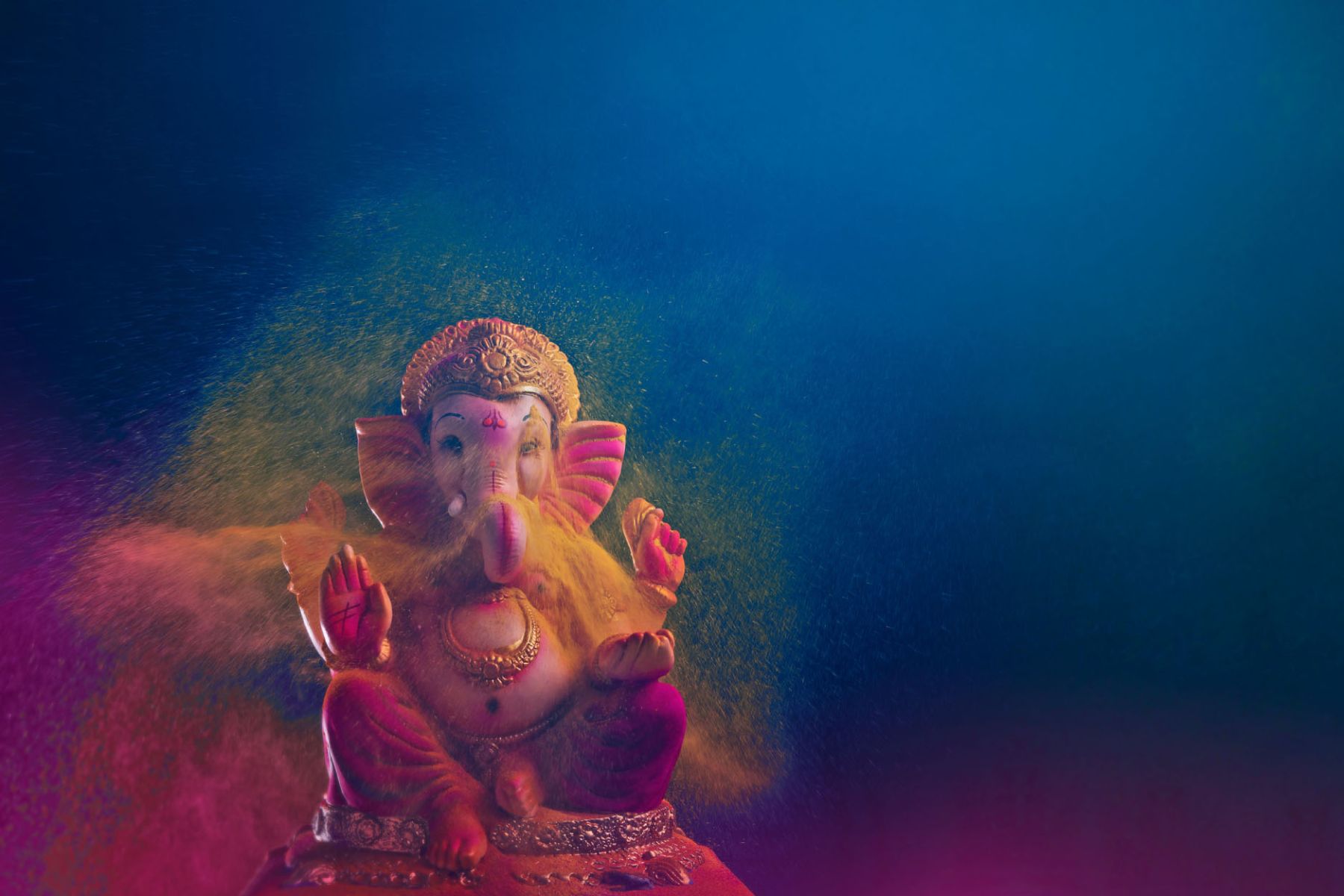 Here are five interesting facts surrounding this festival and some great Indian restaurants to celebrate:
•Diwali means 'row of lights' in an ancient language of India called Sanskrit; during the festival people decorate their homes with lights and oil lamps, called diyas.
•It is also a celebration of good triumphing over evil, the return of gods to defeat an evil king.
•It's a time to have fun with family and friends as people exchange gifts, enjoy delicious feasts, watch fireworks and wear new clothes.
•Rangoli is a popular Diwali tradition, where beautiful patterns are made using colourful powder and flowers, usually on the floor by the entrance to home to welcome the Gods and bring good luck.
•The city of Leicester in England holds the largest Diwali celebrations outside of India. Every year, tens of thousands of people gather in the streets to enjoy vibrant show of light, music and dancing.
Enjoy Diwali feasts throughout November at
Daana
Indian restaurant on Theodore Street in Curtin. Boasting a harmonious blend of traditional cuisine with native Australian ingredients, used in recipes handed down through generations, embark on a sumptuous adventure of regional dishes each week from the bhaj menu.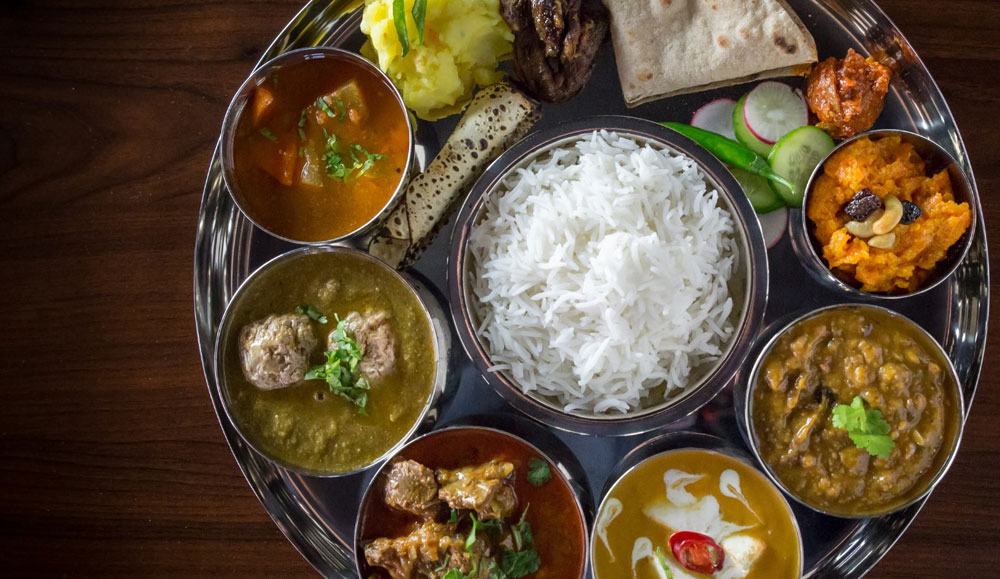 Feast for Diwali at Daana in Curtin.
Expect dishes like minced lamb and channa dal kebabs to start; followed by succulent goat meat cooked with lentils and spices, or traditional chicken korma – both served with sides such as deep-fried baby potatoes in rich and creamy tomato gravy, whole roasted cauliflower, steamed rice, mango chutney and masala chickpea salad.
Paying cheeky homage to the owners' appetite,
Two Fat Indians
restaurant on Wellington Parade in East Melbourne is the place to go for a delectable Diwali dining experience. Dishing up authentic cuisine from both this venue and cruising food trucks, brothers Kush and Michael grew up helping their father in the kitchen and that passion has been translated onto the plate.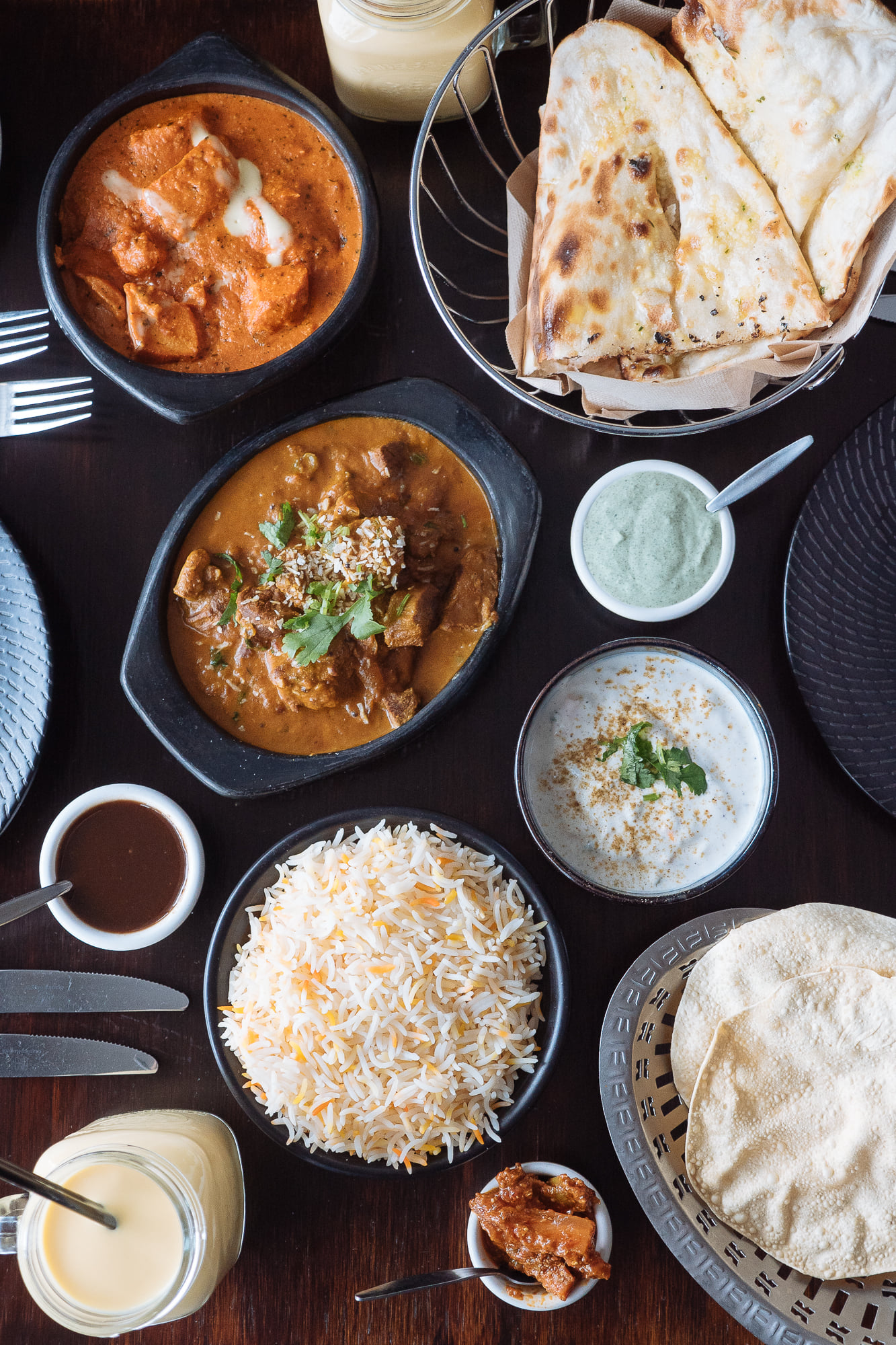 The delicious Family Feast at Two Fat Indians in East Melbourne.
A contemporary vibe of wall art, hanging globes, neon lighting and quirky mo-ped scooters, sets the mood for entrees such as tandoori lamb kebabs, salad and mint raita; before delving into a signature rustic, village-style goat curry on the bone, best enjoyed with saffron rice, garlic naan and pappadums.
Get into the Diwali spirit at
Indian Accent,
located inside West Row's Melbourne Building in the heart of Canberra. White linen tablecloths, muted lighting and spice-like colours of yellow, orange and red, create a sophisticated and cosy vibe to wander through a menu, highlighting the regional diversity that is synonymous with India.
Order Chef's degustation menu, available with or without wine pairings, or choose a la carte and feast on fried perch fillets, flavoured with carom seeds and black pepper; before mains like fiery Rajasthani goat curry in housemade masala with a burst of birdseye chillies. For those who want to share, order the specialty of the house Royal Indian Feast for two.
For more than a quarter of a century, Crows Nest diners have been taken on a railway journey like no other at
Last Train to Bombay
on Pacific Highway. Sleek and stylish décor of exposed brick walls, raw materials and trailing greenery lets this Indian restaurant stand out from the typical curry house; making it an ideal choice for a romantic date, or special family meal to celebrate Diwali.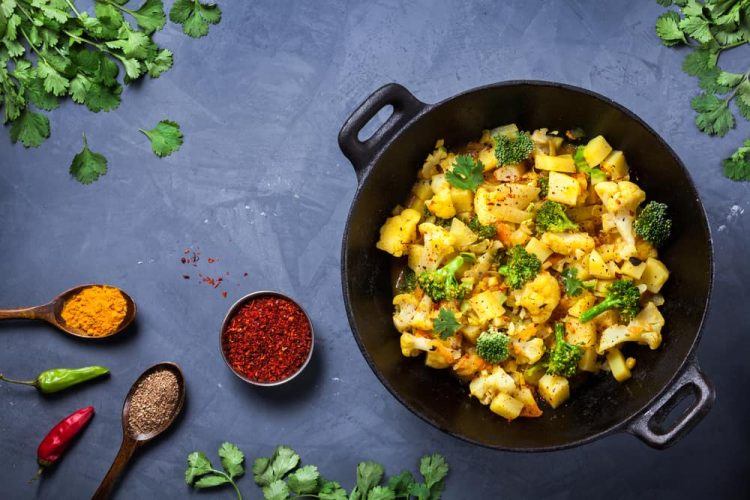 Gobi aloo cauliflower at Last Train to Bombay in Crows Nest.
Opt for Chef's recommended starter of murgh malai tikka – tender chicken fillet, marinated in yoghurt and cashew nut paste, then barbequed; while Bombay beef appeals to those who like their curry mild, cooked with curry leaves, coconut cream and special spices. Desserts range from gulab jamun dumplings in rosewater syrup, to traditional mango or pistachio kulfi.
Gordon diners follow the irresistible aroma of Indian spices to
Curry Monitor
on St Johns Avenue. Mellow yellow and ochre-coloured walls, blond wood table settings and scenic photographs of India offer a warm and welcoming ambience to work your way through an extensive menu; perhaps starting with crispy onion bhaji, or vegetable samosa filled with potatoes and peas.
As the name suggests, it's all about the curry…think butter chicken, lamb rogan josh and hot and fiery beef vindaloo; all best partnered with rice, pickles, mango chutney, pappadums and cheesy mozzarella naan. Finish your feast with a dessert of gulab jamun, banana coconut or rice pudding, washed down with a mango lassi.
Mosaic-tiled windows and carved archways greet diners at
Andaz Indian
on Terminus Street in Castle Hill. An Eastern-inspired vibe, ideal for relaxing over authentic dishes served with fresh, local produce, transports you to a land of spice and curry while rectangular pendent light fittings glow softly overhead, to make for a romantic ambience.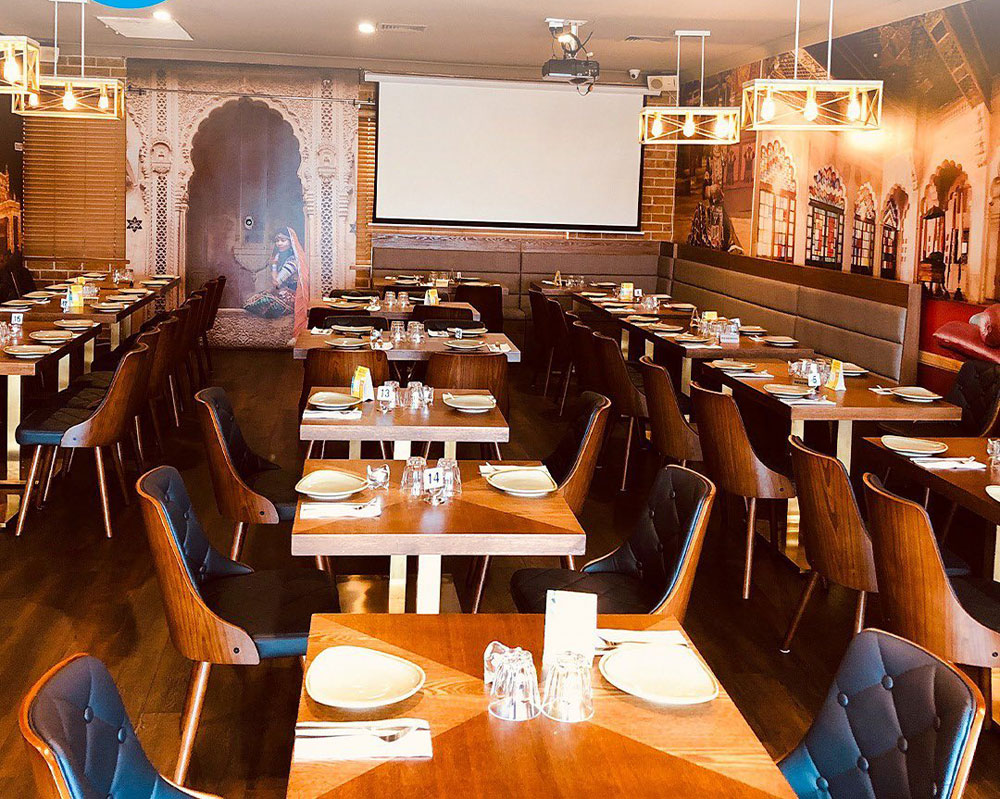 Stunning decor at Andaz Indian in Castle Hill.
Seafood lovers will be enticed by barramundi fillets, cooked with mustard seed, fenugreek, curry leaves, fresh chilli and coconut milk; or prawn vindaloo in a smooth gravy of onion, tomato and hot spices, served with basmati rice and wholemeal tandoori roti. Succulent lamb korma is just one curry option, along with mouth-watering hot chicken, made in Kohlapuri-style.
Expect a rich dining experience steeped in traditional Indian cooking techniques at
Delhi Palace Indian Cuisine
on Concord Road in North Strathfield. Delhi Palace is somewhere your family will love for a cosy dinner, as well as being ideal for a gathering of friends celebrating occasions such as Diwali; in surrounds of sleek black table settings, dripping chandeliers and vibrant cushions.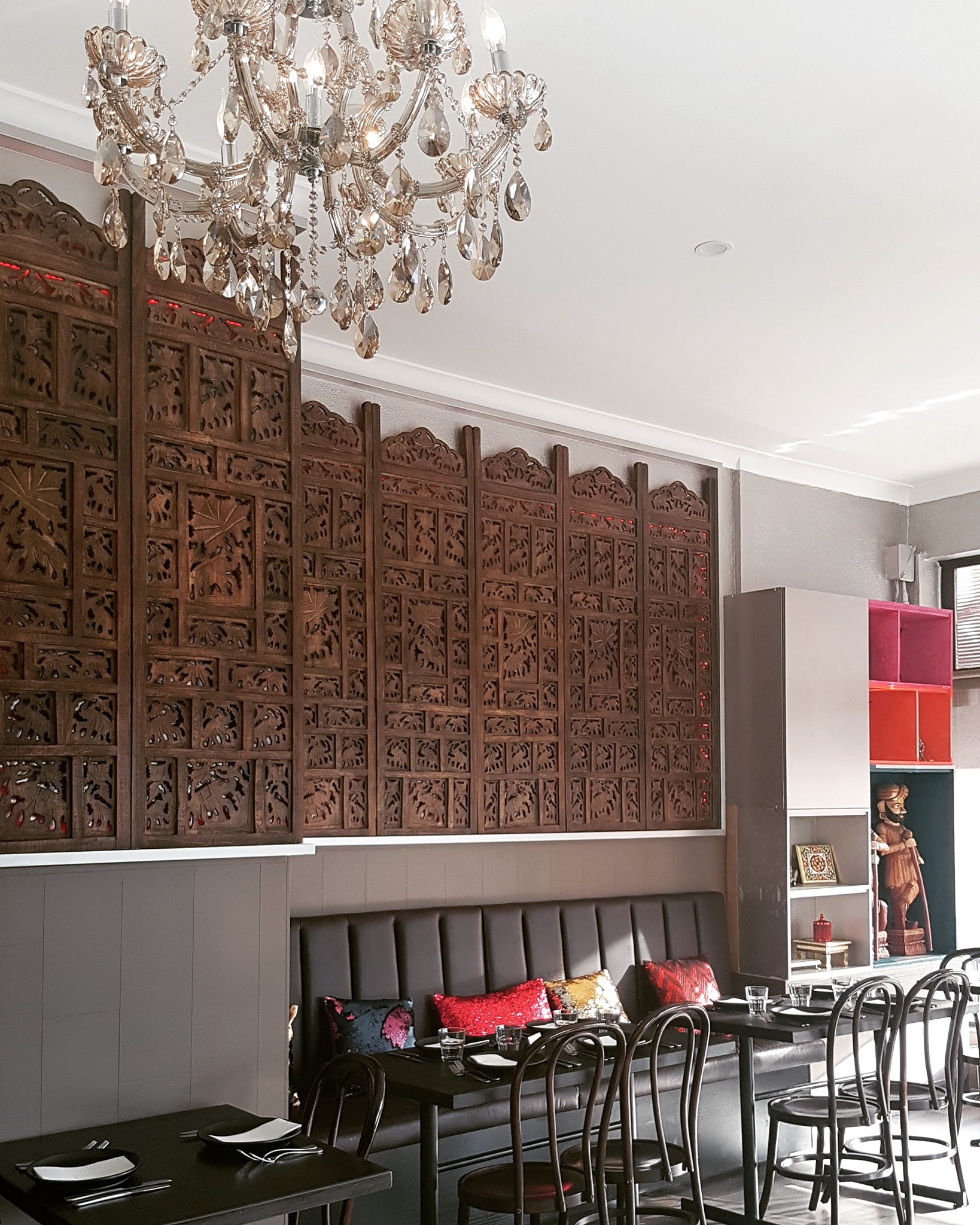 A rich dining experience awaits at Delhi Palace in North Strathfield.
Let's get the feast started with baby lamb cutlets, marinated in yoghurt and spice, then roasted in the tandoor; while for the main, try Chef's specialty goat rogan josh, slow-cooked with brown onions and aromatic spices. Vegetarians aren't forgotten with dishes such as aloo gobi masala – potato and cauliflower cooked with roasted cumin and onions.
Still deciding? For more great Indian restaurants, click on your region below: