By Leigh O'Connor.
"There comes a time in every women's life when the only thing that helps is a glass of champagne." – Bette Davis.
Oh no…I bought champagne instead of milk again! For those of you who know me well, this is a weekly occurrence – but a woman can't survive on champagne alone, she also needs shoes.
Don't get on my Veuves if you want me to maintain my decorum – let's be honest, only the truly unimaginative can fail to find a reason to drink champagne - with its effervescent fizz and golden sparkle, it's the drink of legends.
If life brings you troubles, drink some champagne and your problems will just become bubbles. Here are six of our favourites to help you pop the cork this festive and party season:
Perched atop a foothill of the Brokenback Mountain Ranges,
Audrey Wilkinson Vineyard
on DeBeyers Road in Pokolbin is a must-visit in the Hunter Valley. The legend behind this vineyard is one of early settlers and winemaking pioneers, of struggle, persistence and triumph; since it was first planted in 1866.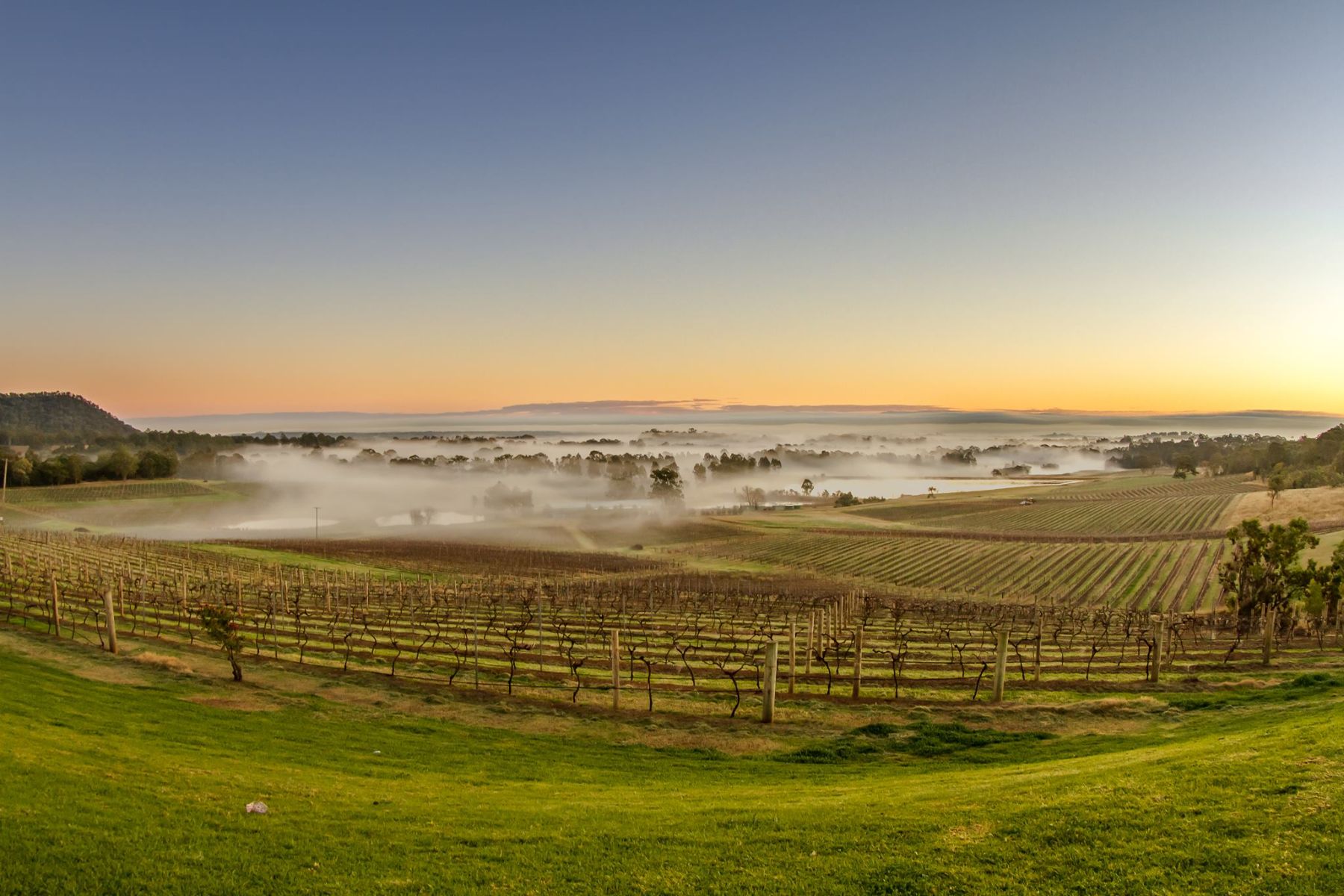 Audrey Wilkinson Vineyard in Pokolbin.
The estate's
Winemakers Selection Cuvee Rouge 2017
has a rich black currant, mocha and spice bouquet; while on the palate, it has fresh cherry and mulberry flavours with a fine and persistent mousse and creamy notes. Hints of savoury spice and mocha also give this wine complexity – great enjoyed now, with dishes such as seared tuna and grilled lobster.
For more than 48 years, the Atkinson family has been passionate about making beautiful, high-quality wines at
Jane Brook Estate
on Toodyay Road in the Middle Swan Valley. With a range of premium varietal wines, sparkling and rare fortifieds, there is something for everyone to enjoy along with a deli, boasting a carefully curated range of local products.
Made from 100% Chardonnay grapes from the Shovelgate Vineyard in Margaret River, the
2012 Elizabeth Jane Blanc de Blanc
has a fine persistent bead and delicate mousse. Mid-straw in colour, there are hints of citrus, Pink Lady and apple strudel on the nose; while on the palate it is lively and fresh with a pop of lemon sherbet.
Take in the extensive panorama over the Great Dividing Range and Lockyer Valley while visiting the cellar door at
Preston Peak Wines
, on Preston Boundary Road just 10 minutes outside Toowoomba. An ideal venue for your special day, there are picture-perfect scenic spots for the backdrop to the wedding of your dreams, best toasted with a glass of estate bubbles.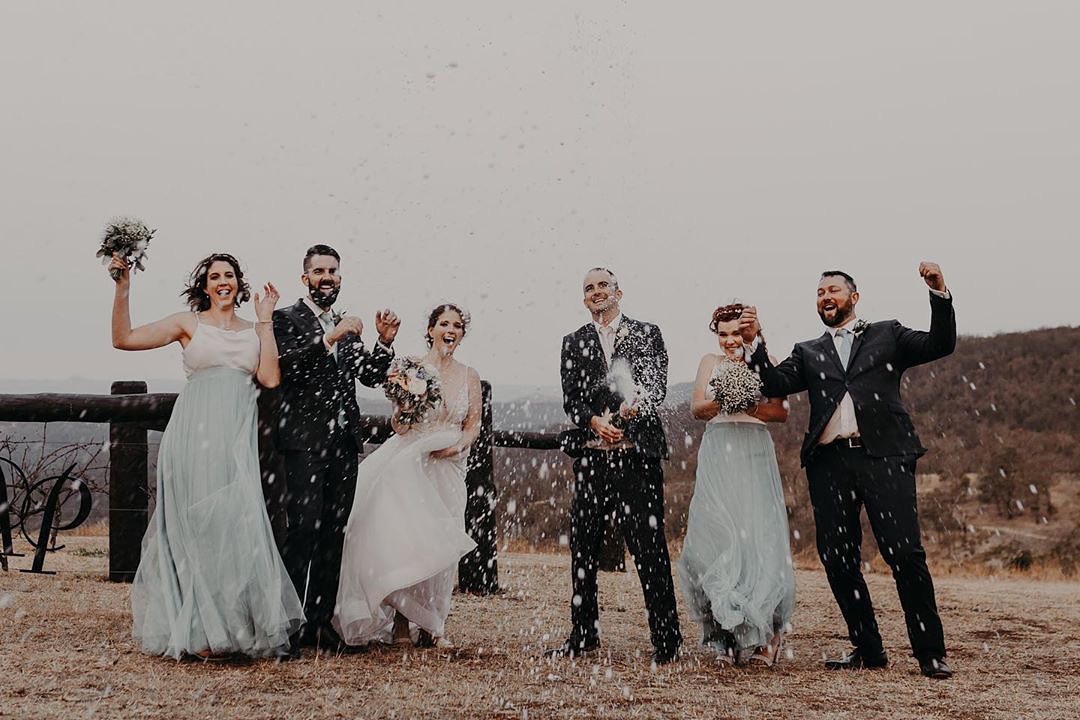 Toast your big day with bubbles at Preston Peak.
Made in the traditional methode champenoise, Preston Peak's
Serisier 2009 vintage
is produced from classical varieties of Pinot Noir and Chardonnay. Aged on lees for a minimum of three years, this sparkling has a creamy textured complexity, balanced by crisp lively acidity; with notes of wild honey and strawberry, making it the ideal bubbles for any occasion.
While the modern Tasmanian wine industry is young in terms of years established,
Bream Creek Vineyard
on Marion Bay Road is considered one of the industry's pioneering wineries. Steeped in history, the vineyard overlooks where Abel Tasman first landed in 1642 to collect water and plant the Dutch flag, while in 1772 French Navigator du Fresne anchored his ship in now Marion Bay.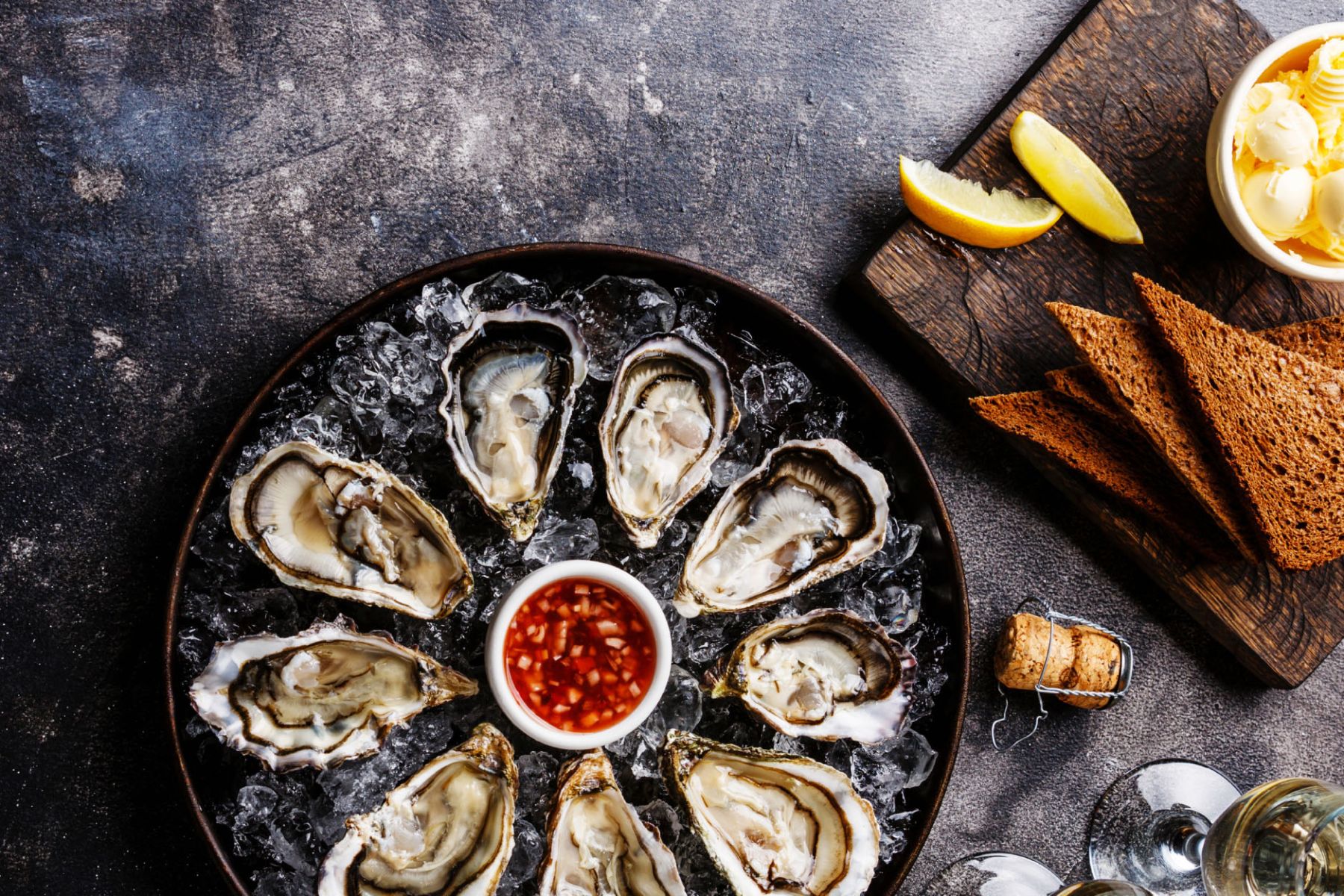 Try Bream Creek's Cuvee Tradtionelle Vintage Sparkling with a plate of Tassie oysters.
Try this delicious mix of citrus, white peach and biscuit in Bream Creek's
2014 Cuvee Traditionelle Vintage Sparkling
, with a richly flavoured mid-palate and crisp, dry finish. Produced in the traditional champagne method from Pinot Noir and Chardonnay grapes, this limited release wine is perfect with freshly shucked Tasmanian oysters, or simply as an aperitif.
Nestled among the rolling patchwork fields of beautiful Northern Tasmanian coastline, you'll find
Ghost Rock Wines
among some of God's best country. Located on Port Sorell Road in Northdown, this modern and vibrant cellar door and eatery offers wine tastings of Ghost Rock's entire range and a grazing menu featuring local artisan produce.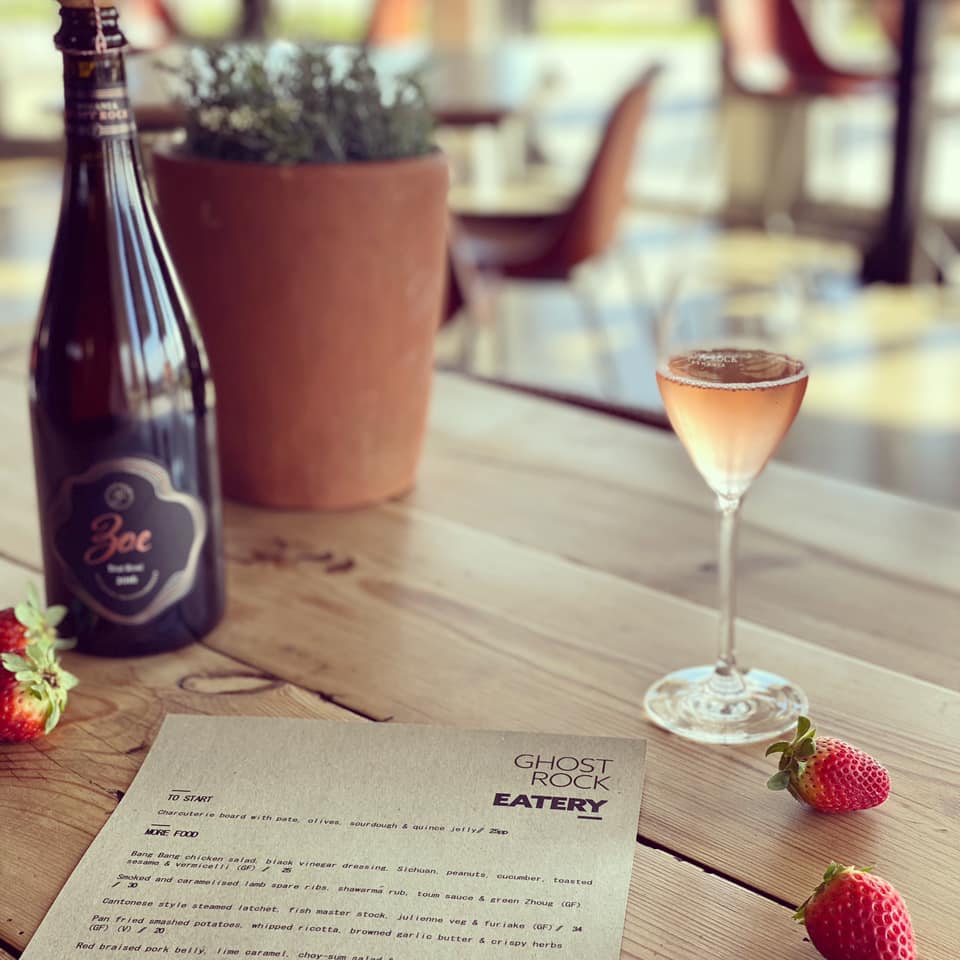 Enjoy Ghost Rock's Zoe Brut Rose with a Summer barbeque.
Strawberry and floral notes drive Ghost Rock's
2016 Zoe Brut Rose
, with its Brut-style creating a truly moreish, fresh palate. From the stunning 2016 vintage, the Pinot Noir dominant blend has been elevated by lees ageing and stylistic finishing; best enjoyed with a Summer barbeque of pork ribs, chicken, potato chips and caramelised onion sauce.
For the ultimate bubbles indulgence, visit
Lindsay Wine Estate
on Vine Vale Road in Tanunda. An experience like no other in the Barossa Valley, relax in landscaped gardens with selected cheese and housemade charcuterie, while celebrating the artistry of wine from two distinct ranges, suitable for every occasion to suit all budgets.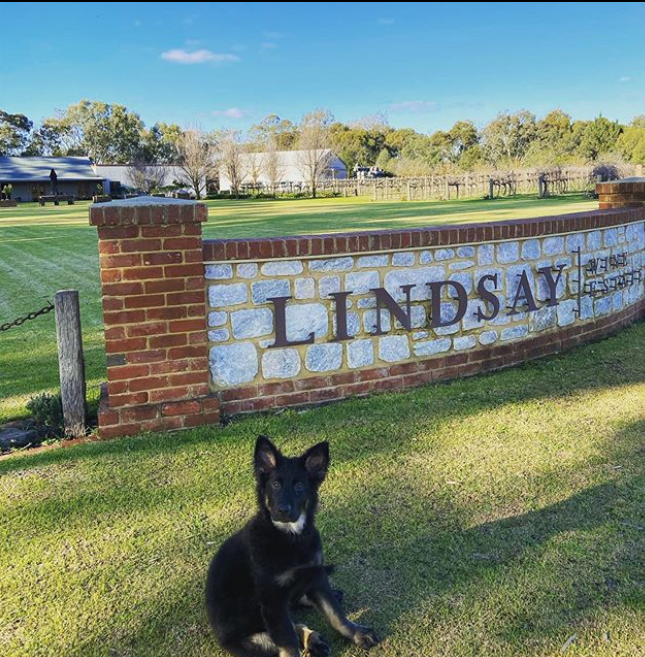 Be greeted by Lindsay Wine Estate's resident furry friend, Bear.
Brut Champagne Beau Joie
has floral and yeast notes on the nose, giving way to crisp fruit flavours of citrus and apple, with a clean finish that is very food-friendly. This Pinot Noir-Chardonnay bubbles has been aged for six years and the great balance between the fruit and acid keeps it from being overly dry – enjoy with fish, seafood and canapes.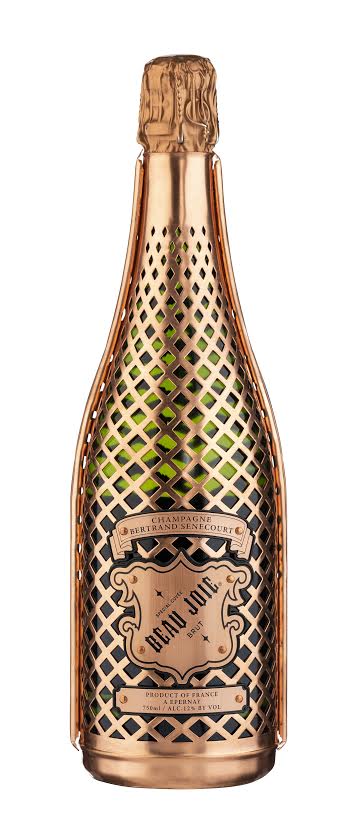 Beau's packaging is created from 100% second-generation copper scrap and turned into a functional piece of artwork.
Remember…start the day with a smile and finish it with champagne!