Celebrated on March 25
A national holiday in Greece, Greek Independence Day commemorates the start of a succession of independence wars staged by Greek revolutionaries between 1821 and 1932 against the Ottoman Empire.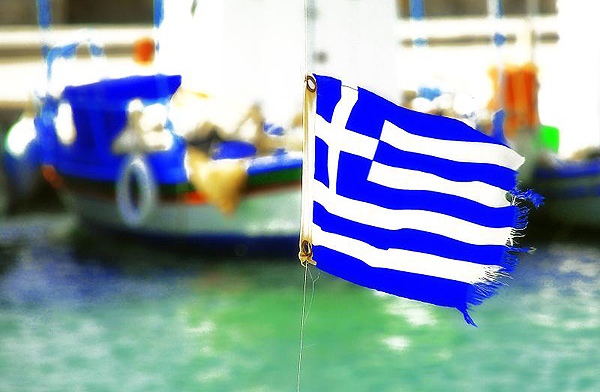 Greek flag flies in the wind at the port of Aegina by John D. Carnessiotis, see more of his work on flickr.
On this day, towns and villages throughout Greece are filled with blues and whites combined with music and laughter as schoolkids march in traditional Greek costume, waving around Greek flags. In large cities such as Athens, official military parades are also held. Closer to home, Melbourne's Greek community, the largest outside of Greece, are set to partake in wreath laying ceremonies at the Shrine of Remembrance and Rye Foreshore.
Greek Independence Day also happens to fall on Annunciation Day, a Feast Day in the Orthodox Church's calendar. This means while the consumption of meat is forbidden, Greeks are allowed to go crazy on fish, with dishes such as fried bakaliaro (cod) served with skordalia (creamy garlic sauce) perennial Independence Day favourites.
Embrace the Hellenic spirit by whipping up some tiganites zarganes (fried garfish) in the kitchen, along with some Greek salad and grilled octopus to complement. Alternatively, check out our list of Greek restaurants if you prefer to have the night off.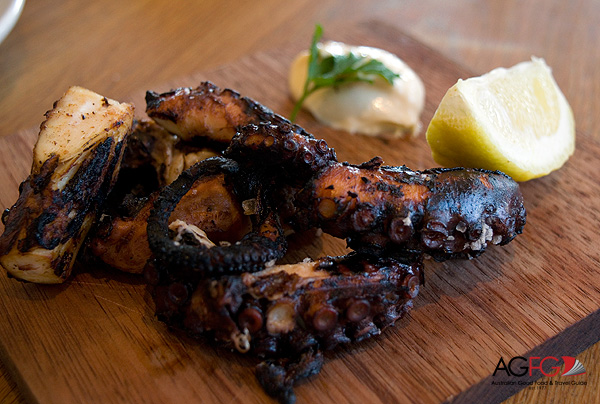 Grilled Octopus with lemon and garlic aioli enjoyed by AGFG at St Isidore in Milton, NSW.