When your bar is ranked 95 in the world by 50 Best Bars you know you're doing something right.
Michael Chiem spearheads Sydney watering hole
PS40
, which also won
TimeOut 2020 Bar of the Year
, and has collected many accolades for its quirky and inventive cocktails, original sodas and funky vibe.
He lays it all down for Saturday's Roots Podcast – the mishaps of getting the
PS Soda
company going and trying to keep the bar afloat during COVID, by crafting cocktails and completing deliveries without any employees.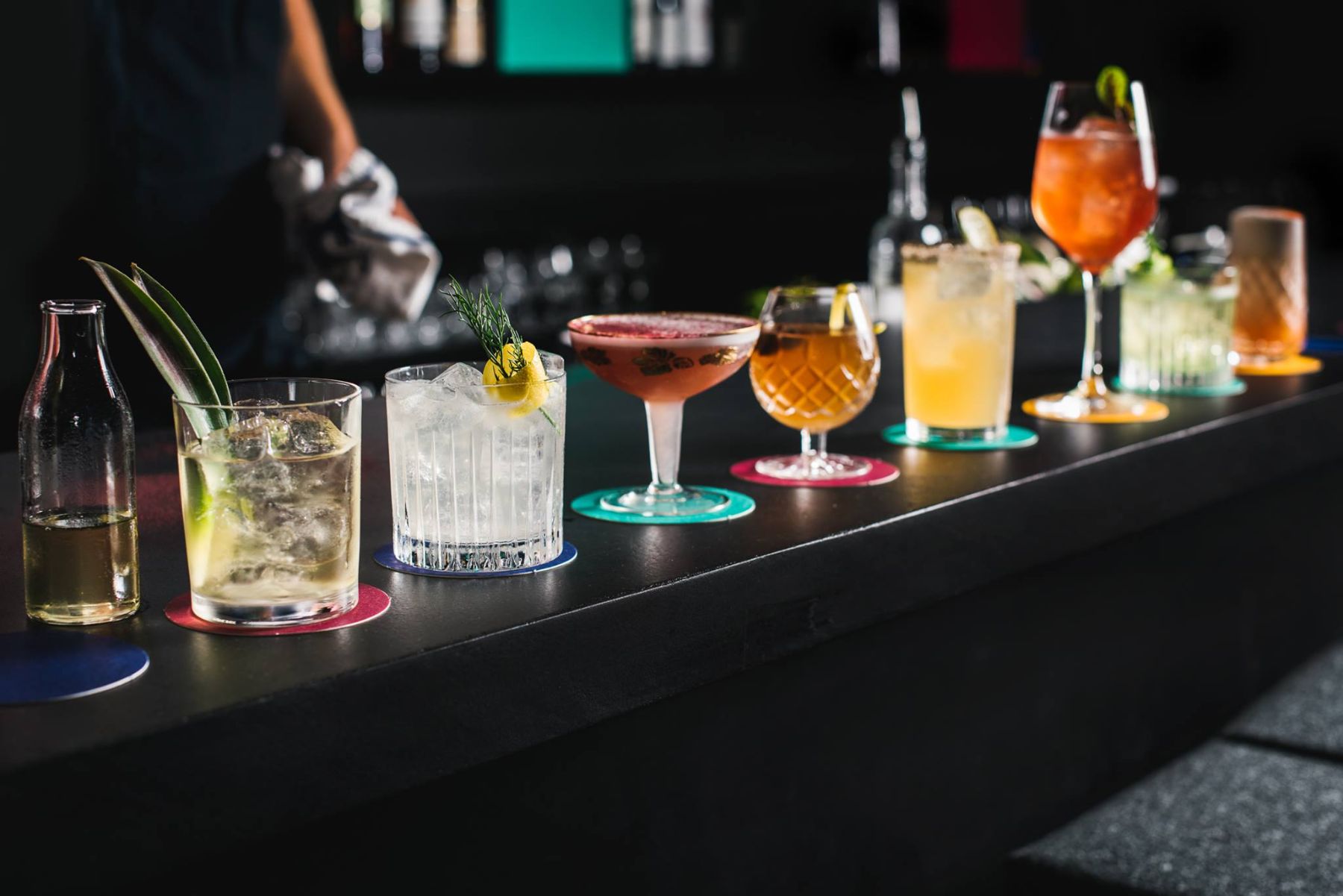 Sydney's PS40 bar, ranked 95 in the world.
Roots Podcast is an interview channel which dives into the personal stories of those in the hospitality industry - whether it be in the restaurant, or out in the field.
Elijah-Jazz, Chef de Partie at
Yellow
in Potts Point, also talks to those in the media as they look back on where it all started for them. It is a retrospective look on the passion, ambition and drive involved in a competitive industry.
Michael grew up in the Western Sydney suburbs and coming out of high school was into kung fu, classical piano and surfing, before entering the world of hospitality.
At 17, he started waiting tables in Sydney's CBD, before honing his level of cocktail and wine knowledge at
glass brasserie
. Landing a front of house management role at
Black Bar and Grill
in the Star Casino, he remembers working his ass off to show the quality of his cocktails.
It paid off when he received TimeOut's 2013 'Hot Talent Time Award' for his work.
After many hiccups and errors, Michael opened his own bar PS40 in 2016, which continues to stay in the social spotlight, and then went on to set up PS Soda company.

Elijah-Jazz &

Michael Chiem.
Make sure to tune into Roots Podcast to listen to Michael's story (*disclaimer – language warning*)!