The one-stop catering company, from on-site to events, Miguel Cuevas owner of Flavours of Spain has you covered.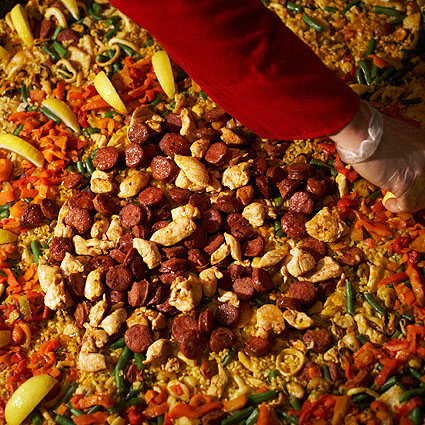 Miguel Cuevas founded Flavours of Spain after selling paella out of a friend's coffee shop in Manly. After learning the secrets behind a fantastic paella from his uncle as a teenager, the success of his paella grew into what is now one of the most acclaimed Spanish catering companies in Australia. With a Gold Licence Catering Certificate, Australian Achiever awards, HACCP Australia Food & Safety Accreditation, Flavours of Spain is the first choice for private events.
Flavours of Spain won AGFG's inaugural Reader's Choice Award for most popular providore (Caterer) in his region. Miguel said that "we have won catering and service industry awards but the Reader's Choice Award is food focused, it's like the closest thing to getting a hat for us!"
Growing up in the countryside of Spain, Miguel was introduced to cooking from a young age as it was a tradition in his family to produce their own small goods such as chorizo, black pudding, jam and cider, all from their own produce.
"My passion for food is in all my paellas, I look for the best and we only use premium ingredients, I cook with care and excitement," Miguel said.
Offering catering for birthdays, anniversaries, corporate events or weddings, Miguel said it is quite challenging compared to a restaurant.
"It's completely different, I have run restaurants before, the advantage of catering is that you know how many you are serving and what they want but logistics wise, equipment might not be on time, staff might not be able to make it, there's always surprises when catering, but I really enjoy it because of the people," Miguel said.
"My favourite thing about my business is going to people's homes or offices, they are always happy to see you, they want to show you their home, they want to talk to you and engage, it's a very friendly environment to be in."
Providing not only food for clients but marquees, equipment hire, bar, staff, decorations, crockery, guitarists and even flamenco dancers, Flavours of Spain can also cater for any number of people, from 5 to 8000.
Miguel's most interesting event took place in Tom Price, Western Australia.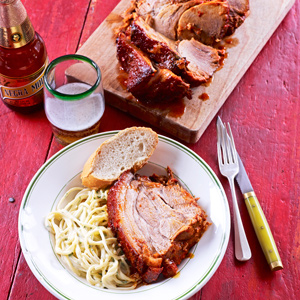 "We had 8000 people, so 8000 portions, we flew in equipment from Spain, a refrigerator from Manly and we also flew six chefs over, it took us three days to prepare and many, many hours serving," Miguel said.
Miguel is passionate about paella, Spanish food and Australian lifestyle, so he has shared a few of his recipes with AGFG so you can enjoy some Spanish food at home.
Check out Miguel's recipes:
Chicken, Chorizo & Roasted Red Pepper Paella