Raise your glasses to a south western wine
Although Western Australia produces less than 5% of the country's wine output, its quality is highly rated, making for some of the best tasting wine in Australia. The winemaking region in Western Australia is almost entirely situated in the south western tip of the state under three different major regions.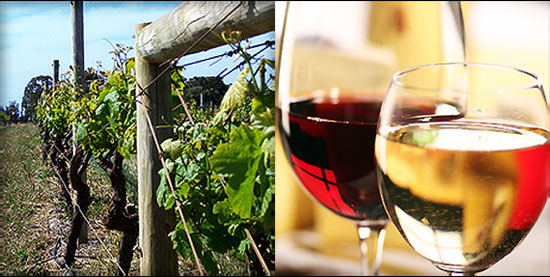 Where are the wine regions of Western Australia?
Western Australia's oldest wine region since its beginning in the 1800's, the Swan Valley is situated 30 minutes east of Perth, part of the larger Swan District. Famous for its fortified wines, the Swan Valley's most famous liqueur style wines include Muscat and Verdelho, largely intensified with the region's long hot summers. The region's warm and dry climate make it ideal production grounds for some of the country's best Shiraz and Cabernet varieties, with a special style of sparkling wine a Swan Valley specialty.
Western Australia's most popular wine region is that of the Margaret River, specializing not only in a range of world class wineries within a kilometre of each other but also a range of fresh local food and produce. Well renowned for prize winning cabernets, the Margaret River was first established in 1967, currently commanding over 20% of today's premium wine market. Sample a full wine range in most of the wineries, making sure to taste the region's famous Chardonnay. With over 5000 hectares under wine and over 200 vineyards in the region, the Margaret River is perfect to explore on a relaxed time schedule.
The state's largest wine region is the Great Southern, which encompasses the towns of Denmark, Frankland River, Mount Barker, Porongurup and Albany. Pinot noir and Chardonnay grapes are the region's specialties, largely due to its crisp and cool climate, alongside a large production of Merlot, Riesling and Shiraz. Producing 37% of Western Australia's wine grapes, the Great Southern has approximately 5700 acres of vines, with its relatively low rainfall average intensifying the fruits flavour.
The fun doesn't have to stop there. To find out where to wine and dine around Western Australia, click here