Tasmania's local produce was on show to Launceston gourmands at Festivale's signature lunch event at Stillwater.
With a three course menu boasting Mexican flavours inspired by Peter Kuruvita, the lunch was a delicious success. Full of knowledge, enthusiasm and great stories that had you in stitches, Peter took the crowd through the thought processes behind each dish on the menu. Starting with the three tastes of Mexico, guacamole (with requeson and pomegranate), grilled chicken (with Mexican street salad) and prawn dumplings, Peter made the animated diners aware of just how nationalistic the Mexican nation is, especially with their food.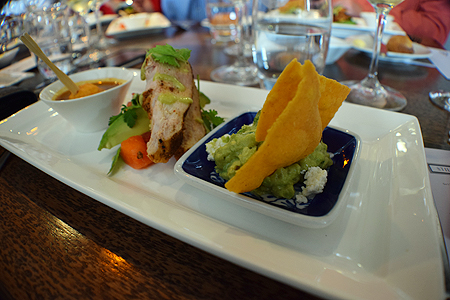 "You see how the guacamole incorporates all the colours of their flag?" Peter asked.
The awareness of what Peter was saying swept through the guests as they smiled and laughed in realisation.
The highlight of the afternoon (after Peter's enthusiastically hilarious stories) was the main: seared red snapper with salsa verde (Huachinango con salsa verde) paired with this year's best Chardonnay winner Goaty Hill Chardonnay (2013).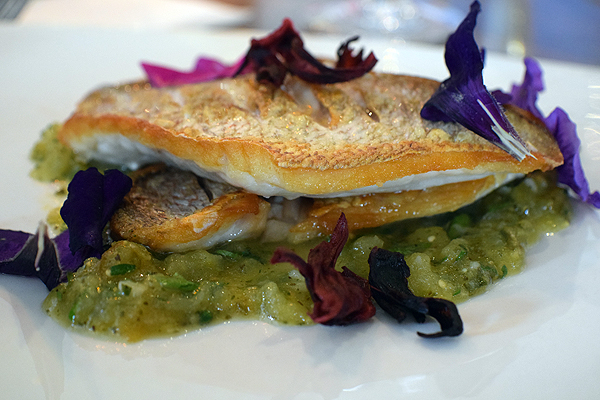 In commendation to the Stillwater, Peter couldn't be more complimentary of Executive Chef Craig Will and his team.
"People like me look amazing because of the chefs at the back of the kitchen; Stillwater is an excellent example of professionals in their field," said Peter.
If you're becoming a little jealous and eager to experience Peter's food as well as the other offerings of Festivale, head on down to City Park tonight through to Sunday, to experience what we're talking about. Peter will be conducting a Seafood & Spice masterclass on Sunday February 15 in the Conservatory. 'Mental As Anything' will be entertaining the Festivale crowds tonight while tomorrow the band list will have you spinning, with acts from Luke Parry, Grace Knight and the Eurogliders.
For the food and wine lovers at heart be sure to check out these stallholders:
Hellyers Road Distillery
For more details and to book tickets head to: www.festivale.com.au also be advised that selfie sticks are allowed and take advantage of the events free wifi thanks to wifi presto (first of it's kind to be used in Australia).