Walking into the picturesque City Park you could hear the distant chatter and feel the excitement from the 200 guests attending Festivale's Opening Ceremony. With men dressed in formal black tie suits and women in ball gowns with stiletto's that were certainly sinking into the grass - Festivale has once again proven to be a forerunner in the field of elegant food and wine events. Welcomed with champagne and Hors d'oeuvres the Festivale opening ceremony is where the who's who of the festivale weekend meet and great.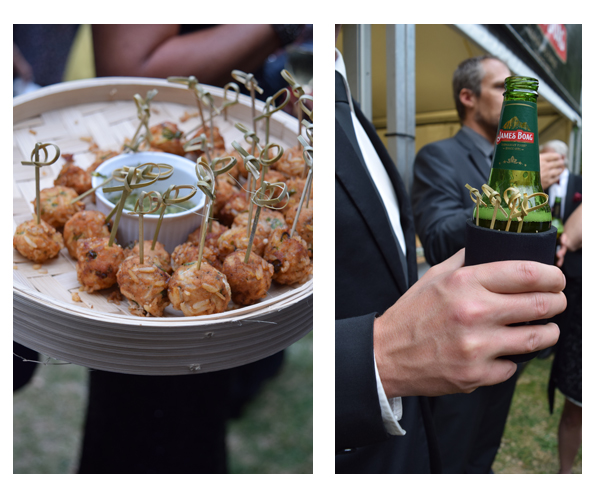 Most importantly the night's function is a prelude to the diversity of gourmet store holders, entertainers and chefs in attendance. If you are umming and arrghing about whether you should attend, let us help you with that decision: umm, what are you waiting for?! You'll be able to taste your way through Tasmania without leaving Launceston and you'll be able to see and meet the likes of Peter Kuruvita, Craig Will (Stillwater) as well as Tasmania's very own My Kitchen Rules contestants Thalia Papadakis and Bianca Johnston (meet them in the Conservatory - see program).
AGFG will see you there! Festivale runs Friday 5:30pm - 10:45pm, Saturday 11:am - 10:45pm, Sunday 10:00am - 4:00pm.