February is a great time to finally plant that at home garden you've been planning for years. It's a month that still yields summery days without scorching heat. We're going to go temperate for our suggestions, however if you live in a different climate zone and wish to plant outdoors, you can check out this website here for more planting options. What's in season:
Get that herb and vegetable garden ready – it's the time to plant beetroot, broccoli, chives, cucumber, turnip, lettuce and parsley. These will all be ready to harvest from May. Oregano and radish will be ready from April. All these are fine to plant in a garden that sees temperate temperatures. Make sure you water as needed and research each seed/plant to make sure you're taking care of it the right way.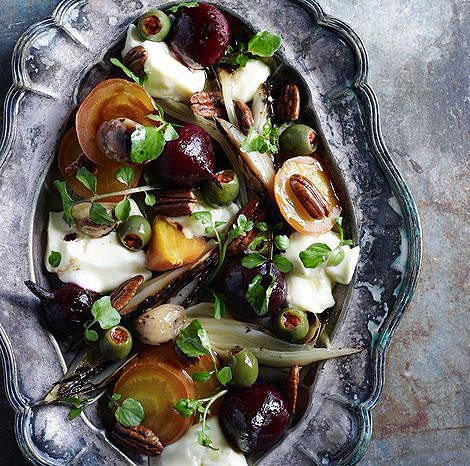 What can grow together:
Beetroot can grow in the same bed as onions, broccoli, oregano and lettuce.
Chives can grow with parsley as well as turnips.
You can sow seeds straight into garden beds or start in seed trays and transplant when the plant starts to outgrow its tray.
Culinary suggestions for your new garden:
Beetroot: Salads, roasts and fresh juice. Try our Beetroot Salad.
Broccoli: Raw, slice, steam, however you like broccoli – also goes well with blue cheese sauce. Have you ever felt like a bowl of freshly steamed broccoli smothered in gooey cheese sauce, no? Well we definitely suggest you try it.
Chives: Salad or an alternative to onion (gives a taste of onion in cooked dishes).
Cucumber: Raw in salads/sandwiches.
Lettuce: Raw in salads/sandwiches.
Oregano: Tomato dishes/ green style dishes.
Parsley: Use leaves and stems for flavour – cook in dishes like ratatouille or in white sauces.
Radish: Raw in salads or on their own with bread and butter.
Turnip: Raw in salads or in stews.
Happy planting and cooking!