By Leigh O'Connor.
Have you ever had that Deja brew feeling, when you thought you drank your morning cappuccino but you hadn't? Better latte than never…words can't espresso how much we all rely on our daily cup of Joe and come November 8, we can all celebrate on National Cappuccino Day.
Traditionally prepared with espresso, hot milk and steamed milk foam – a cappuccino is an Italian coffee drink originating from the Capuchin friars, with a name meaning a hood or something that covers the head.
Did you know in Italy, people only drink cappuccino before 11am and it is usually accompanied by a freshly baked croissant?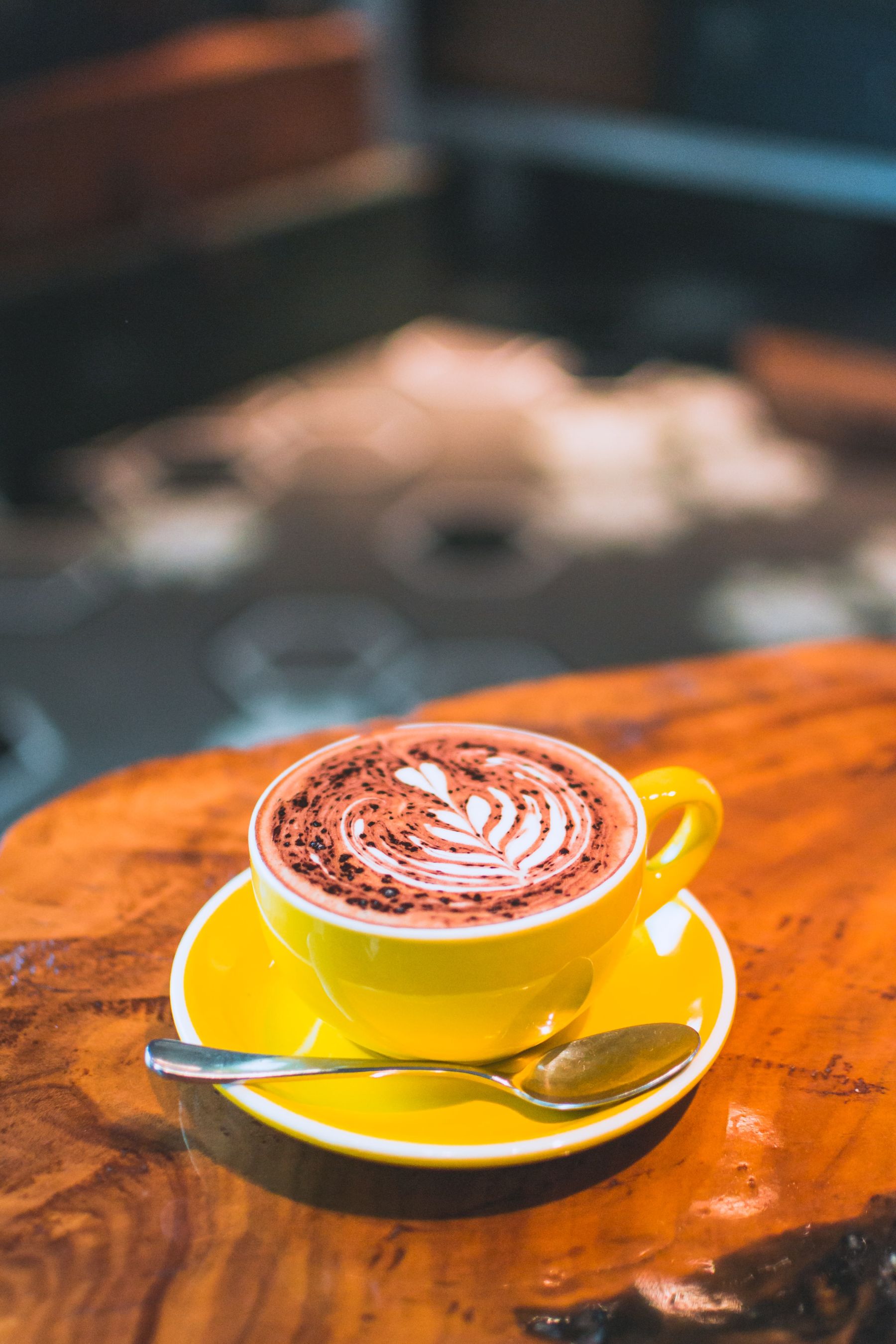 Here are five more fun facts and six cafes to get your caffeine fix:
•The largest cappuccino in the world was created in 2013 in Milan by 33 baristas, using 800 litres of coffee and 3500 litres of milk.
•There is a World Championship for the best cappuccino, held annually in London.
•If you drink a cappuccino without sugar, you'll stop feeling hungry for a while.
•The perfect cappuccino should contain 25mm of espresso.
•Luigi Bezzera invented the espresso coffee machine in 1901.
Order a cappuccino at
Three Bears Kitchen
on Market Street in Newcastle on National Cappuccino Day and receive a free upgrade from small to regular, or regular to large. Decked out in some of the coolest décor in the city, this restaurant delivers great food and service in an unforgettable vibe of exposed brick, olive green walls, antique copper accents and concrete floors.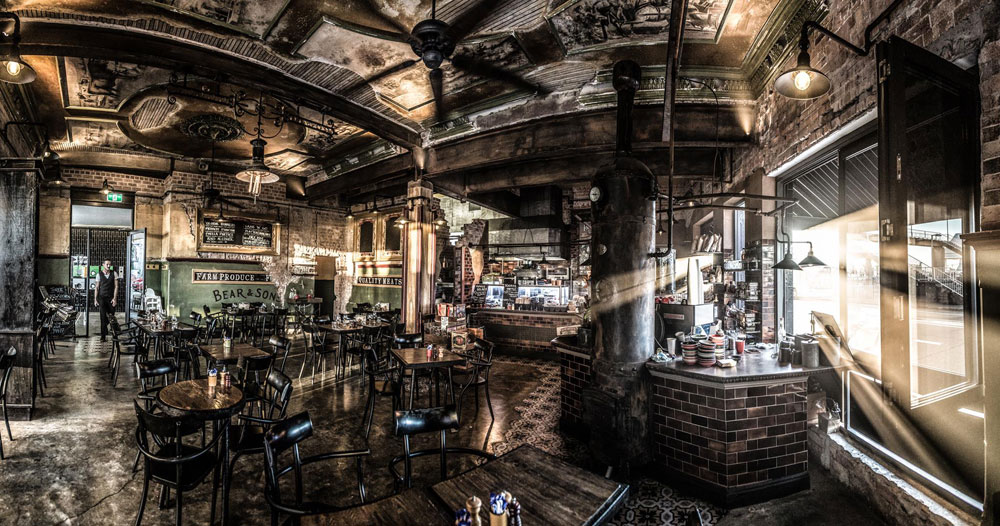 Three Bears Kitchen in Newcastle.
Pair your coffee with an all-day breakfast like zucchini and corn fritters, with roast pumpkin harissa hummus, rocket and a poached egg; or drop by later and wrap your hands around a classic New York deli Reuben melt, with house pastrami, Swiss cheese, pickles, sauerkraut, Russian dressing and a side of chips.
For a takeaway cappuccino in Chelsea drop by
Alice's Rebel Café
on Nepean Highway. This bright and breezy Lewis Carroll-inspired venue, just a short walk from Chelsea station and a salt spray from the beach, boasts a deli filled with vegan and non-vegan options available for takeaway during Melbourne's COVID lockdown.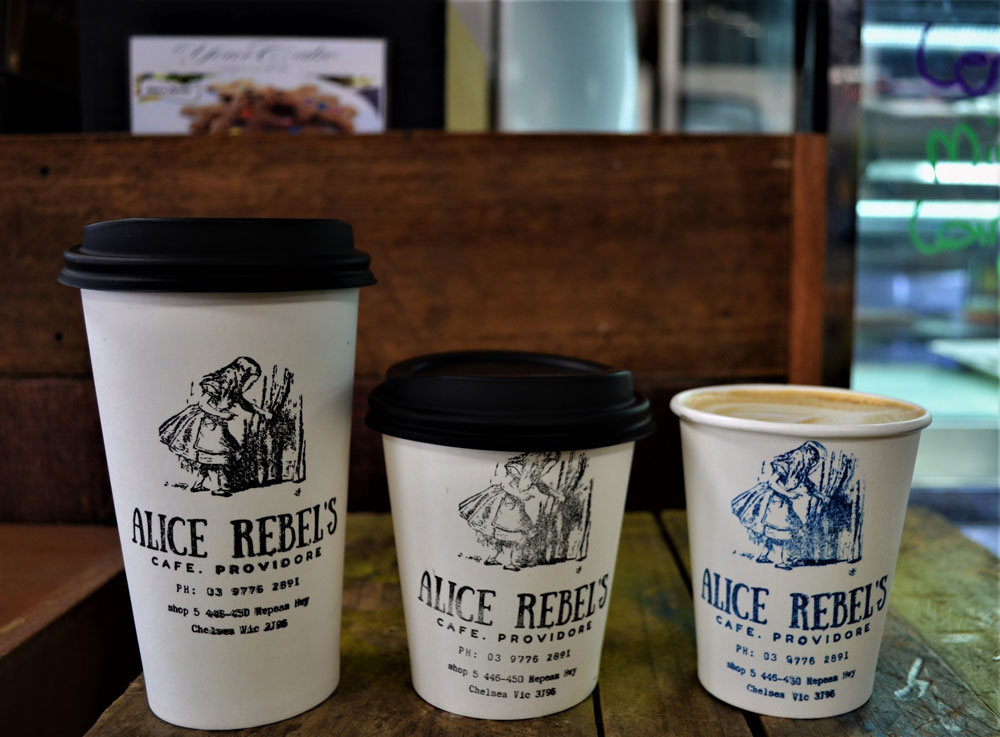 Grab your takeaway cappuccino from Alice Rebel's Cafe.
Cheshire pancakes topped with maple syrup, mixed seasonal fruit and vanilla ice cream sound like a breakfast tempter Alice herself would order; or grab housemade vegan spaghetti Bolognese and lasagne, with a garden side salad and oven-baked chips. Add an oozingly decadent chocolate lava cake for dessert and you are good to go.
When looking for a brew while driving through the picturesque coastal town of Agnes Waters in Far North Queensland, take time out to visit
Café Discovery at Agnes
. Located at Heights Entrance, this café has a Scandanavian feel with timber floors, pine chairs, chocolate walls and pendent lights making for a relaxed ambience to enjoy a coffee and meal with family and friends.
From breakfast to dinner, the choices are appealing such as Jamaican waffles, with caramelised cinnamon banana cream and ice cream; while burgerholics eye off the Grandma Special – house breaded chicken schnitzel, aioli and rocket, on a freshly baked roll with beer battered chips. Perhaps share the Cook's Catch mix of hot and cold tastes from the ocean, chips and a selection of sauces.
Awaken your coffee senses after strolling among the lush landscape of the Clare Valley, at
Wild Saffron
café tucked along Main North Road. With a vibrant colour palette of burnt orange and red, rich timber flooring, a flood of natural light and playful accents, this eatery also offers a well-stocked display of cheeses and fine foods to take home after getting your coffee hit.
For those needing sustenance for a busy day exploring the area, chow down on a breakfast of pan-seared halloumi, with garlic and thyme buttered mushrooms and sauteed spinach; while the lunch crowd opts for choices like a gourmet steak sandwich, with lettuce, tomato, caramelised onion and aioli on a Turkish roll.
Latte art is just part of the coffee experience at
Teddy Picker's
on Constitution Avenue in Campbell. Wrap your hands around a cup topped with the face of a creamy teddy, as you relax at this friendly, local haunt, with exposed concrete, high ceilings and a full glass frontage to watch the world pass by; while an upstairs loft dining area opens onto a seated terrace, ideal for soaking up the sunshine.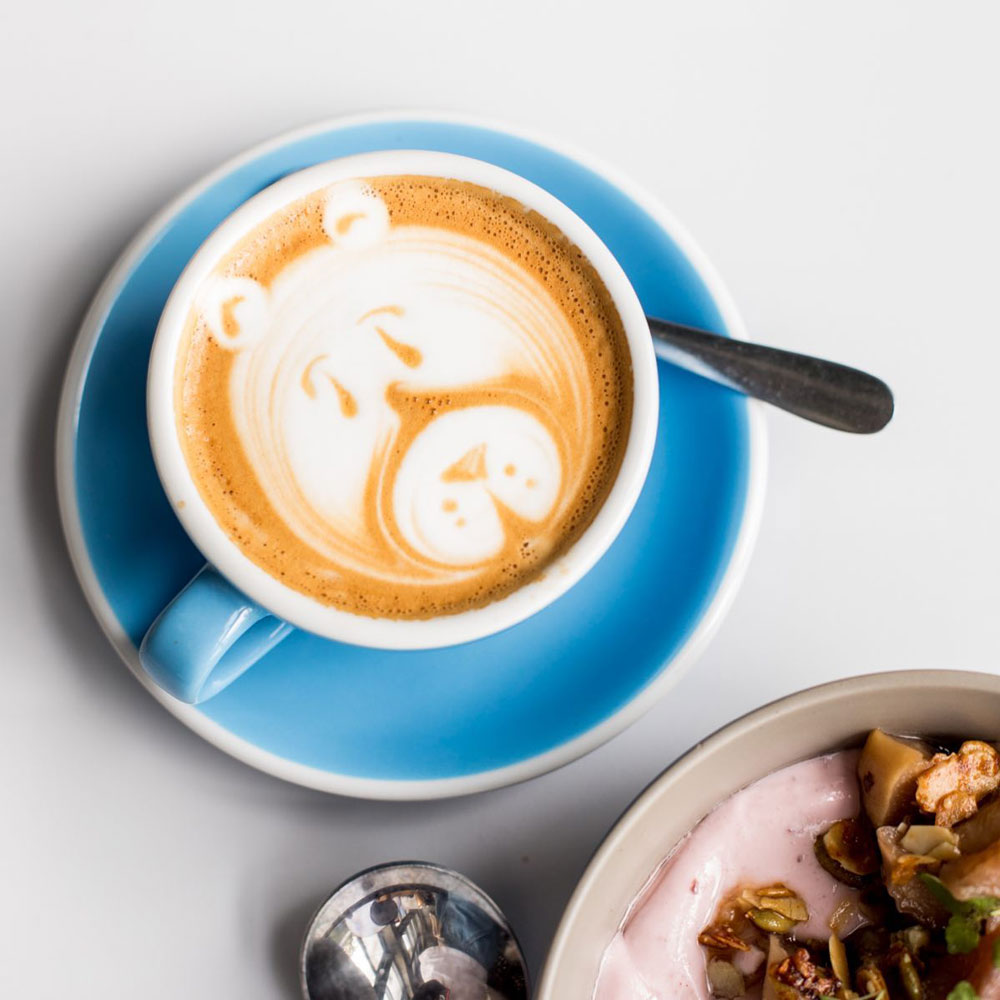 Coffee art at Teddy Picker's.
Teddy's French toast, with vanilla gelato, blueberry, lemon and milk crumb, is a great cappuccino buddy; or for the health-conscious, try house-smoked salmon, roast pumpkin and grilled halloumi salad, with hummus, zhoug, kale, quinoa, pepitas, pomegranate and sesame snaps.
Striking a balance between tradition, style and trends in historic surrounds,
Ashmore on Bridge Street
offers a fresh, modern take on café culture in Richmond. Rustic brick, polished wood floors and a roaring fireplace for chilly Tasmanian days, go hand in hand with a breakfast and lunch menu championing local produce.
Richmond coffee culture at Ashmore on Bridge Street.
Grab a creamy chicken and mushroom pot pie, topped with crunchy filo pastry and served with chunky chips and fresh salad, to go with your cappuccino; or a pan-fried salmon super bowl of baby spinach, shredded carrot, sweet potato, chickpeas, avocado, red cabbage and apple pickle, toasted seeds and creamy cashew and lemon dressing.
We all know that coffee rules the world…where will you get your next shot? Click on the regions below for more cafes to celebrate National Cappuccino Day: