By Karissa Straughen.
Winter is truly here, and there's nothing we want more than to get home to a warm house, hop into our pajamas, turn on our favourite Netflix show and delve into a quick, easy dinner.
Winter recipes though, are usually of the soup or stew variety – that may be easy, but not necessarily quick! Bring on this collection by The Spice Tailor.
Crafted by the face of modern Indian cuisine, Anjum Anand, these are sure fire recipes to warm and satisfy even the most discerning bellies.
Using Anjum's authentically crafted The Spice Tailor sauce packets will cut hours off your weeknight dinners, developing flavour and the taste of India straight from the pantry. For those that need/like to read the ingredients, these sauces are all gluten-free and vegetarian too. We have five recipes to share with you, using two different The Spice Tailor sauce packets; Classic Butter Chicken and Keralan Coconut Curry.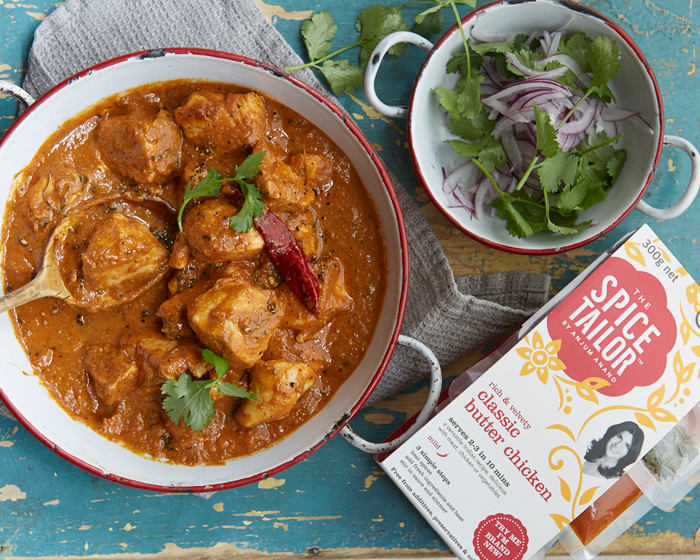 "Butter chicken is considered the king of Indian curries and we really feel that ours lives up to this title! It is a harmonious balance of spices, tomatoes, a bit of cream and, of course, butter. Even though it is called Butter Chicken, it is also delicious with other meats, seafood and vegetables." ~ The Spice Tailor.
Paneer and Spinach Filled Aubergines using Classic Butter Chicken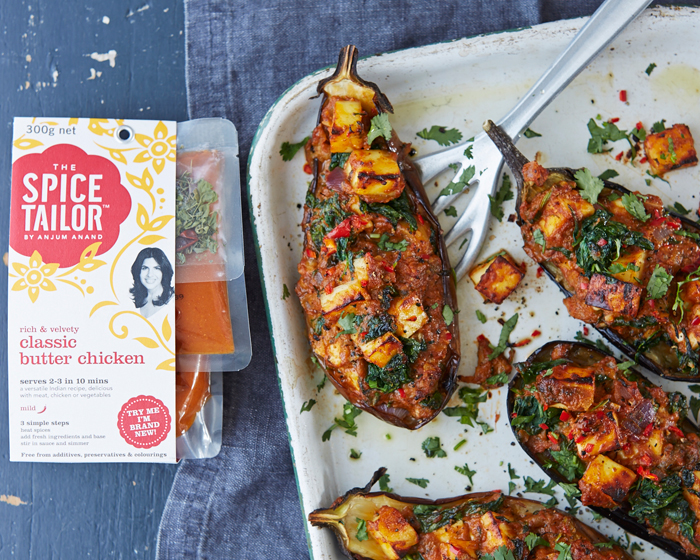 Mixed Seafood Classic Butter Chicken
"Seafood in a creamy tomato sauce makes complete sense, the flavours really work really well but don't overpower the fish. The fennel adds a gentle aniseed flavour whilst the spinach makes it a one pot meal but also adds a lovely silkiness to the dish. I like to add some fish stock (often from a gel pot) but that is optional. Serve with plain rice." ~ The Spice Tailor.
Chicken and Vegetable Stew using Keralan Coconut Curry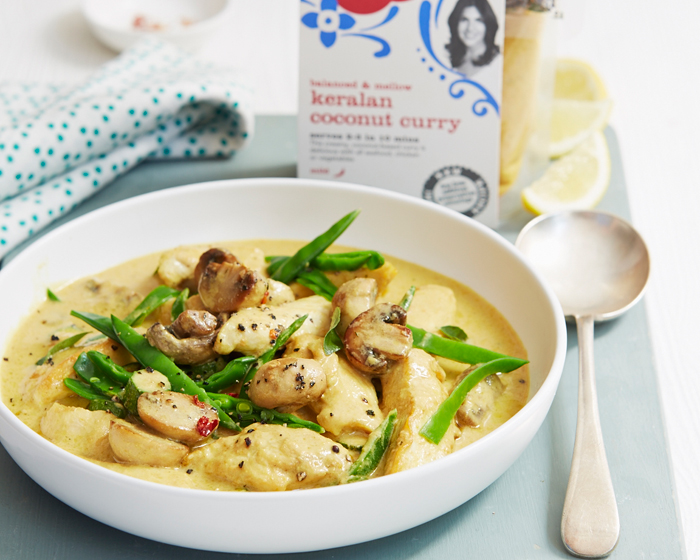 "This is a lovely way of using up bits of vegetables that you have in the fridge. Keralans do lovely stews quite similar to this (they have a stronger note of black pepper) with chicken and vegetables or even just vegetables. The curry is transformed here with a little chicken stock, lemon juice and lots of vegetables into a light, flavourful stew that is also typical of Kerala. I used vegetables that I found in my fridge but you can also use cauliflower, broccoli, green beans, spinach, peppers, edamame and really whatever you like. I serve with some simple boiled rice or some crusty bread." ~ The Spice Tailor.
Goan Style Fish Curry using Keralan Coconut Curry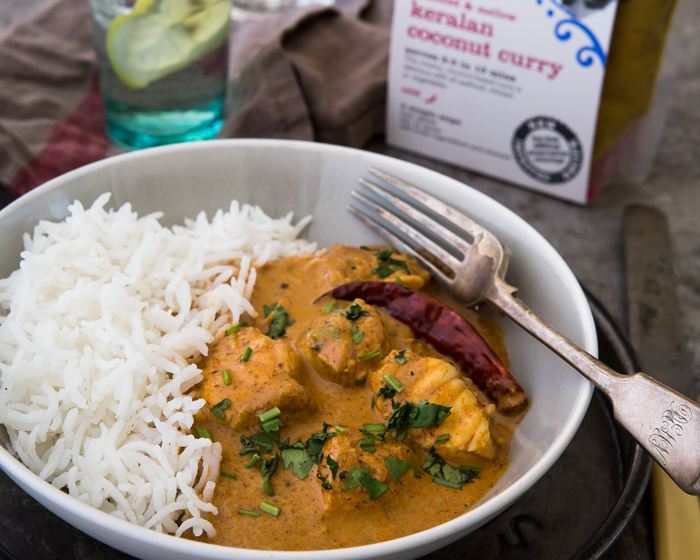 To learn more about Anjum Anand, read our book review of her cookbook I Love India. Read The Spice Adventuress' review of The Spice Tailor's authentic naans and chutnis here, and for more information about available products, check out thespicetailor.com.