Review by Dhanya Samuel, from The Spice Adventuress.
The Spice Tailor made its foray into the Australian market a few years ago, and it has already amassed a huge fan following.
Crafted by Anjum Anand, Chef and Author (and a much-loved TV show host), The Spice Tailor has a wide array of products that showcases Indian cuisine at its best. I have tried out their curry bases and Street food kits, and most of it has been really delicious.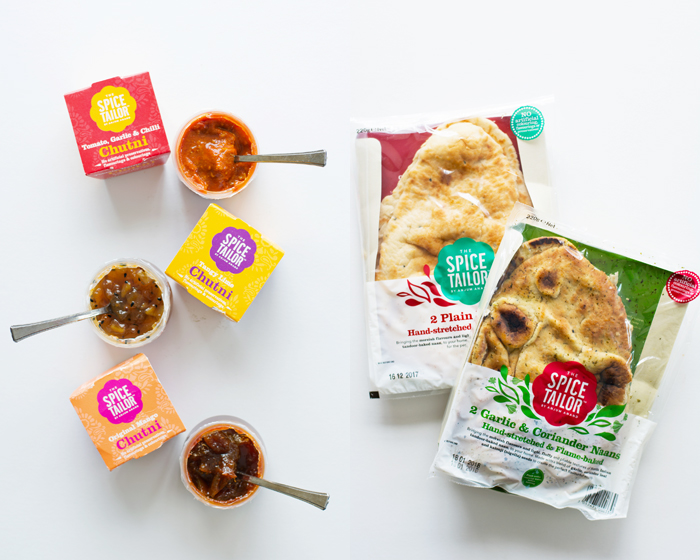 The latest offering from the brand are the Authentic Naans and Chutnis. Both these products need no introduction as these are perhaps our favourites at any Indian restaurant; and now with The Spice Tailor, you can re-create the same experience at home.
The Spice Tailor products are available at all Woolworths stores and also online. Each packet contains 2 Naans and retails for $4.00. The chutnis are available in three different flavours – Tangy Lime Chutni, Mango Chutni and Tomato, Garlic and Chilli Chutni; these retail for $2.00 per packet.
The Naans are flame baked for that perfect texture, then sealed to ensure freshness. We reviewed the plain Naans as well as the Garlic and Coriander Naans which had so much more flavour than the plain ones.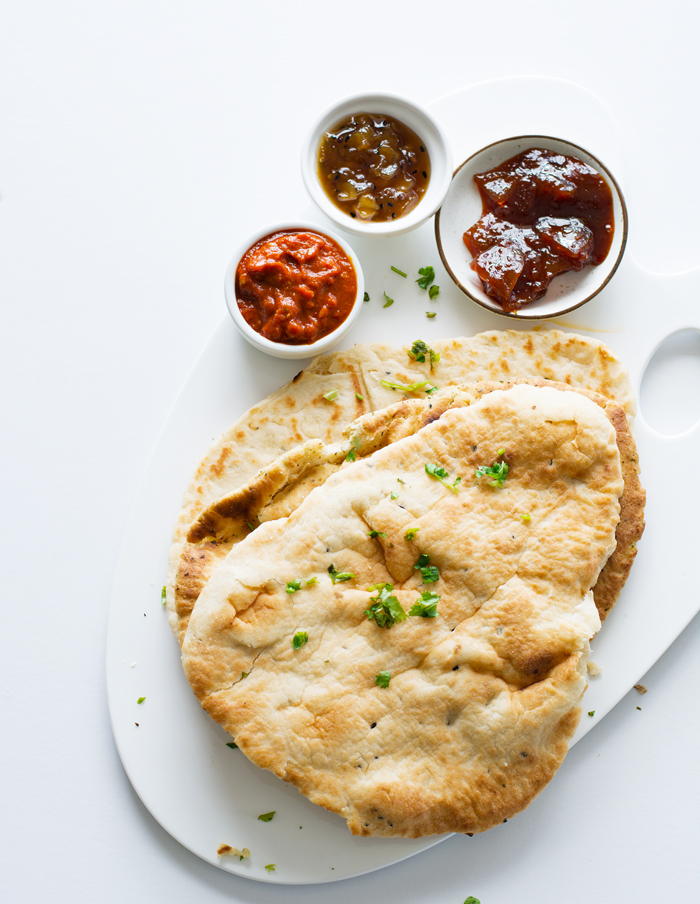 While an oven or grill is the preferred method to re-heat the Naans, we found that the stove top pan works just fine. It is recommended to lightly moisten the Naans before heating to ensure it stays soft and fluffy. However, we noticed that the Naans have more of a pita bread texture than the tandoor baked ones. We preferred the taste of the Garlic and Coriander Naans over the plain ones, and these paired beautifully with the rich Indian curries.
The chutnis were simply amazing. All three flavours were equally delicious and it would be hard to pick a favourite. The best thing about these were that the names were an exact description of the taste too. The lime chutni was inspired by a Gujarati condiment where the lime rinds are brined and then preserved in a variety of spices and syrup to lend a delicious tangy, sweet flavour.
The mango chutni is sweet, sour and spicy with the mango pieces dried and brined; fingerlickin' good! And the tomato, garlic and chilli, had that hint of spice kick which we totally enjoyed. Loved the fact that these chutnis were so versatile and can be enjoyed on their own or as a relish in a wrap or sandwich.
Using Naans as a pizza base has become quite a popular trend these days and that's exactly how I decided to use the Garlic and Coriander ones.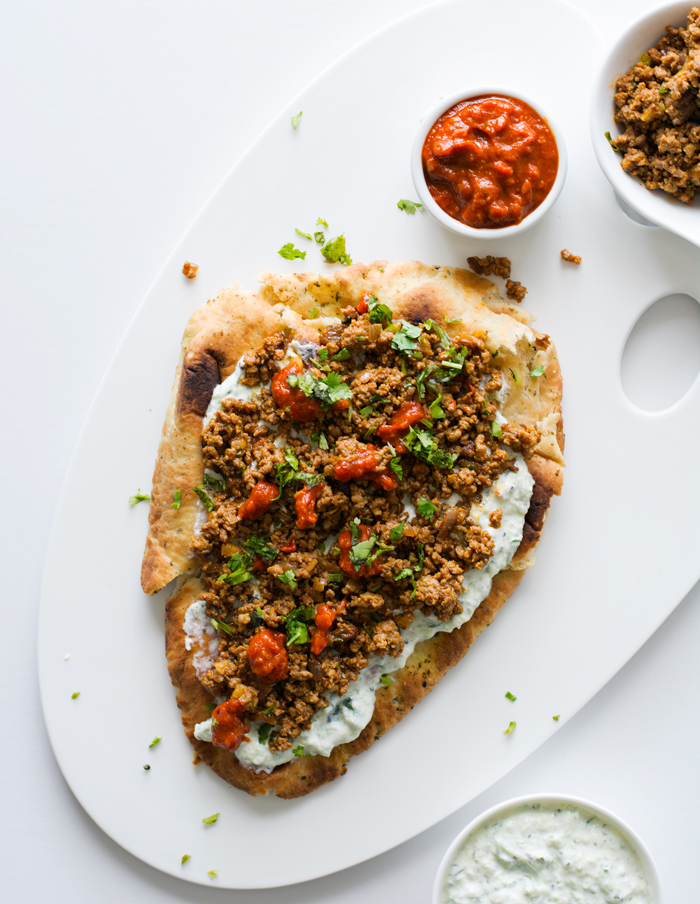 RECIPE: Garlic and Coriander Naans with Spiced Lamb Mince, Cucumber Yoghurt and Tomato, Garlic and Chilli Chutni;
It's a pretty simple one so have fun and tweak to your taste bud preferences!
· For the spiced lamb mince, heat about 2-3 tablespoons of oil in a pan and sauté half an onion, 2 garlic cloves and 1 teaspoon grated ginger. When the onions have softened, add the 500g lamb mince and cook on high heat. When half done, add 2 tablespoons of tomato paste (or fresh tomatoes if you wish to), 1/2 teaspoon turmeric powder, 1 teaspoon red chilli powder and a handful of raisins. Mix well and cook until the mince is done.
· For the yoghurt dip, grate 2 Lebanese cucumbers and squeeze out excess water. Add this to 2 cups thick plain yoghurt, season with salt and 1/2 a teaspoon of dried mint.
· To assemble, heat the Naans as per packet instructions. Spread some of the cucumber yoghurt on top and then add the spiced lamb mince. Finally top with the chutni and garnish with chopped coriander leaves.
· Most importantly, Enjoy!