Are you a starter or a dessert person? If you fall into the latter category, you are going to love National Dessert Day on Wednesday, October 14.
This day provides the perfect excuse to let your sweet tooth take over – you can indulge in as many desserts as you like, without judgment.
Who better to ask about breaking dessert boundaries than MasterChef 2019 winner and sweet treat Queen Larissa Takchi from
Wildpear Café
?
"I love all things sweet – baked goods and dessert making. I love breaking boundaries, particularly in this field; introducing savoury ingredients to sweet, things such as beetroot, or peppercorns transformed into a dessert that is pleasantly surprising," she says.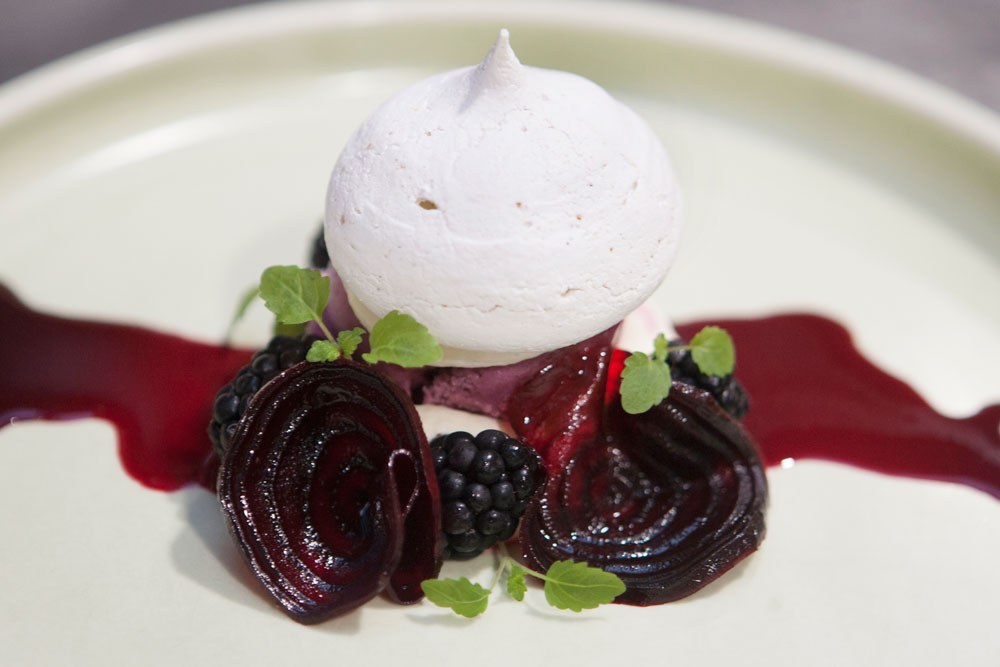 Larissa's MasterChef winning dessert.
Here are six of our favourite dessert destinations around the country:
Food is key to bringing people together at
Gourmet Kitchen Restaurant & Bar
on Margaret Street in Moonee Ponds – while this has been difficult in Victoria during COVID lockdown, dining at home has been sweetened with the pick-up, or delivery of the restaurant's dessert and macaron boxes.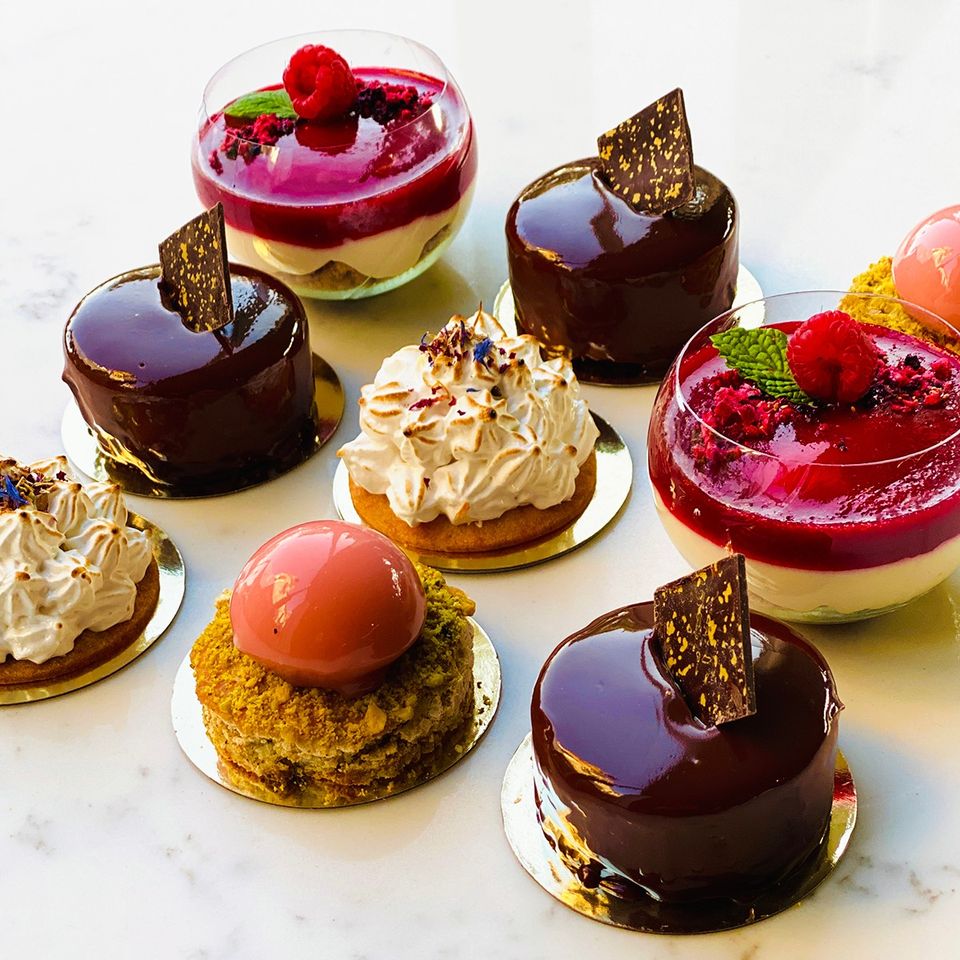 Gourmet Kitchen's dessert and macaron boxes.
Indulge in dessert series such as the chocolate royal set, with a chocolate cake, caramel macarons, hazelnut praline pieces and chocolate crumb; or a ruby chocolate, raspberry and pistachio dome cake, ruby macarons, raspberry coulis, ruby crisp pearl and raspberries. National Dessert Day sorted, make sure to order yours in time.
Once you've tried
Hello Auntie
Chef Cuong Nguyen's dessert hot dog, you'll never go for a savoury one again. Tucked into Marrickville's bustling streets, Hello Auntie provides a trendy take on Asian cuisine from its venue on Illawarra road – steel pipes, exposed brick walls and low lighting create a stylish interior, with an industrial setting well suited to unwinding with after-work drinks.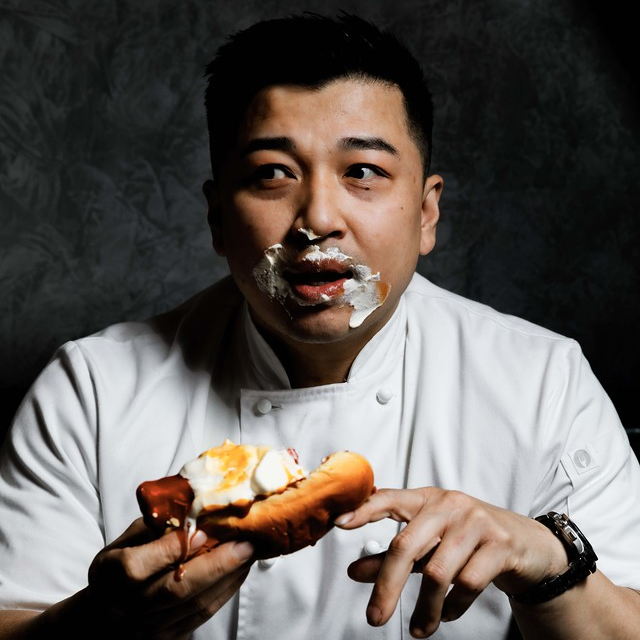 Hello Auntie Chef Cuong Nguyen gets down and dirty with his dessert hot dog.
Tempt yourself with braised pork cheek and borlotti beans, demi-glazed with fish sauce, before heading to the sweeter side of life with a Banhi Mi Kem Nuoc Mam Caramen dessert hot dog, packed with custard semifreddo, fish sauce caramel and whipped cream, sandwiched between a fluffy brioche bun.
Southern Highlands dining destination
Eschalot
on Old Hume Highway in Berrima embodies classically refined style to infuse elegance throughout the striking heritage-listed sandstone cottage. White tablecloths, chandeliers and draped curtains combine to set the scene for creative dishes from a Modern Australian seasonal menu, championing local produce.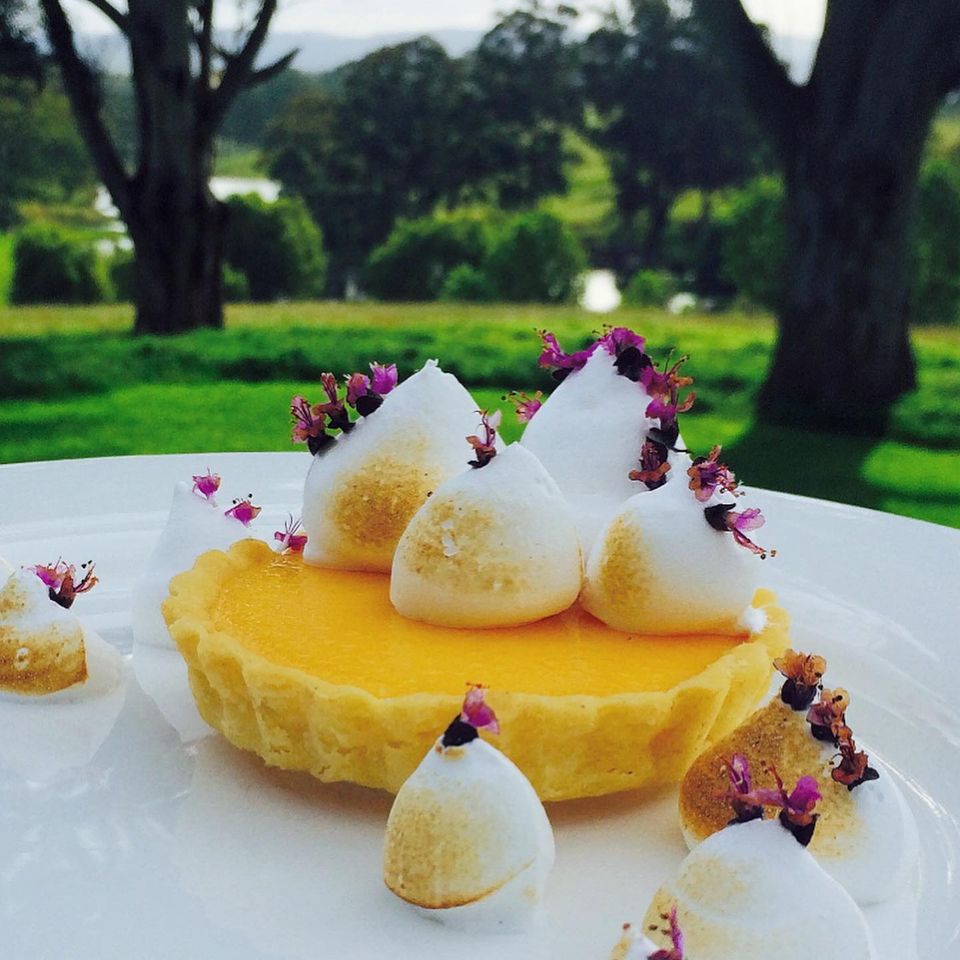 Eschalot's lemon curd tart, meringue textures and lemon verbena ice cream.
Desserts are a specialty – think my loves lemon curd tart, meringue textures and lemon verbena ice cream; or perhaps baked chocolate molten pud and dulce de leche ice cream entices, enjoyed with a glass of dessert wine such as 2016 Artemis Last Leaf Riesling.
Perched on the edge of McMahons Point,
Sails on Lavender Bay
delivers much more than its name promises – the Harbour Bridge, Opera House, Luna Park and iconic harbour activity all star in what is one of Sydney's most spectacular views. Skirting along floor-to-ceiling windows, an elongated dining room ensures just about every seat is the best in the house, to enjoy fresh produce from land and sea, alongside decadent desserts.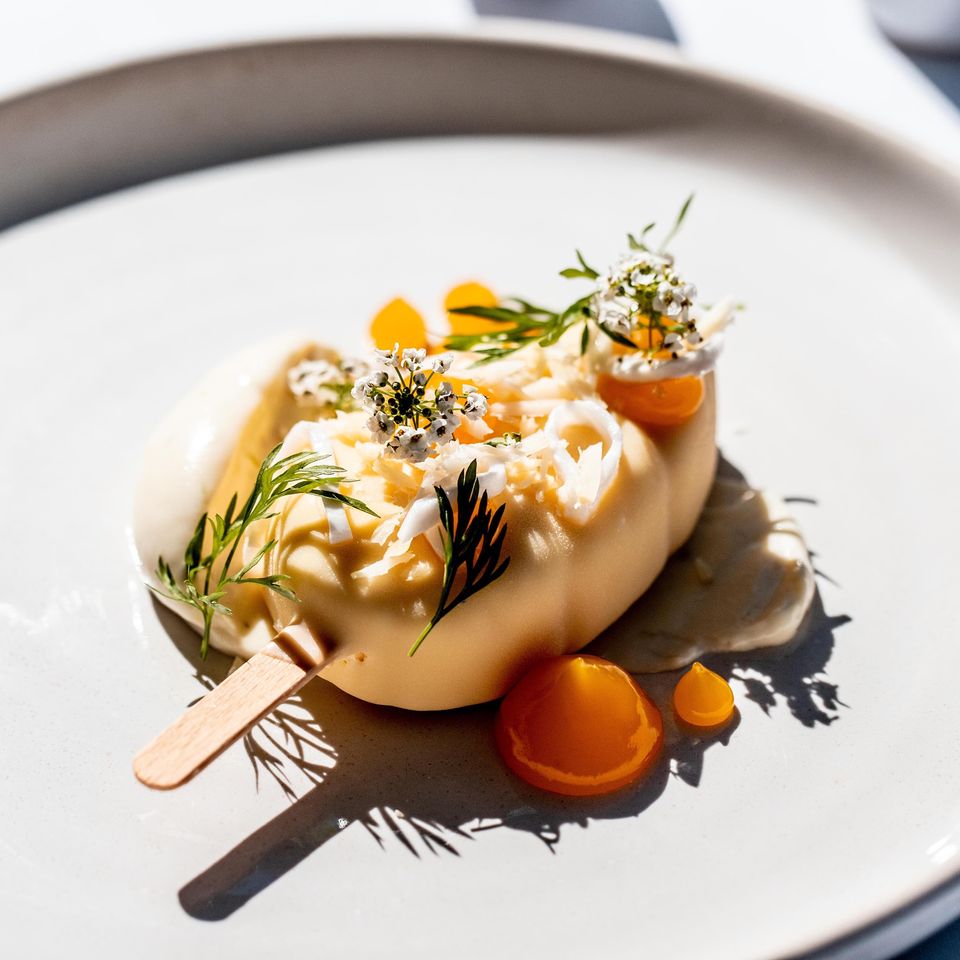 Sails' passionfruit popsicle, white chocolate, coconut veloute and macadamia.
Imagine indulgences like passionfruit popsicle, with white chocolate, coconut velouté and macadamia; or maybe honey and lavender crème brulee, raspberries and pistachio ice cream grabs your attention, nicely paired with Stella Bella Pink Moscato from Margaret River.
Nestled among lush vineyards in McLaren Flat,
The Currant Shed
restaurant on Ingoldby Road serves culinary decadence on a plate. Surrounded on all sides by rows of flourishing vines and the restaurant's own fruit trees, unwind and enjoy dining at leisure inside a spacious interior, timelessly furnished with rustic timber for a welcoming vibe.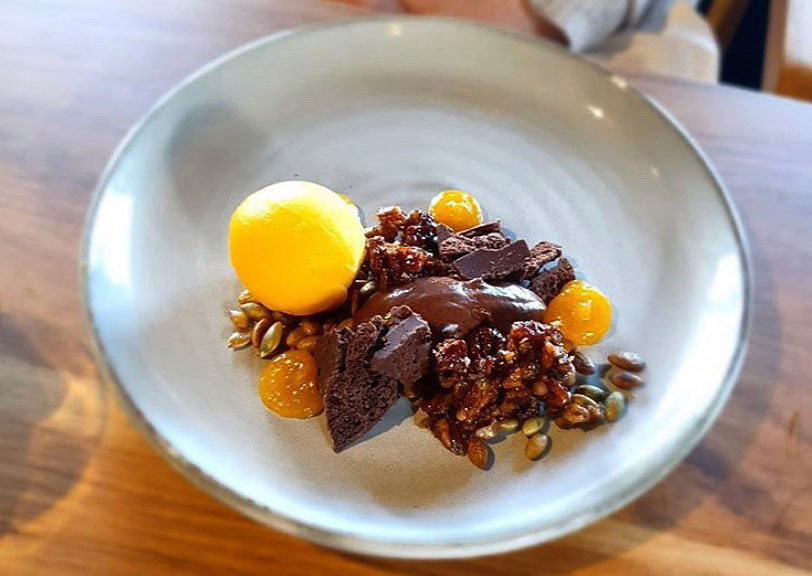 Dark chocolate mousse, Aero dark chocolate, pumpkin orange sorbet, pecan pie filling and cumquat marmalade.
After delving into sumptuous menu incorporating quality produce sourced from across the Fleurieu, seafood from nearby waters and touches hand-picked from the garden, finish with dark chocolate mousse, Aero dark chocolate, pumpkin orange sorbet, pecan pie filling, cumquat marmalade and salted seeds.
Housed in a building with old-world charm, expect elegance from the brick façade to intimate dining spaces at
Brisbane Street Bistro
in Launceston. Embossed wallpaper, white napery and plush velvet chairs add refinement to deep maroon walls, adorned with an eclectic mix of artwork to set the scene for a culinary journey embracing an ethos of good food – like good thoughts – are best when concise.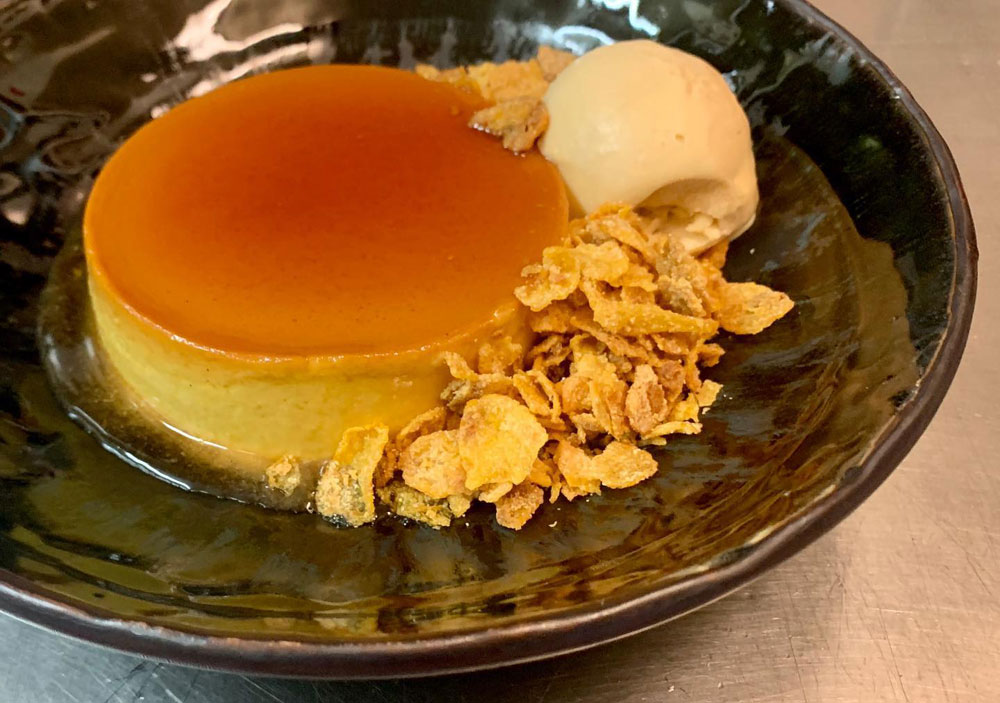 Cereal milk creme brulee, roasted rhubarb and cornflake shortbread.
Not a Wonka rhyme in sight, but nevertheless sure to delight be wowed by desserts such as cereal milk crème brulee, roasted rhubarb and cornflake shortbread; or chocolate orange doughnuts, Earl Grey ice cream, chocolate crumbs and cardamom sugar.