Mix up your Easter with these creative hot cross bun adaptions.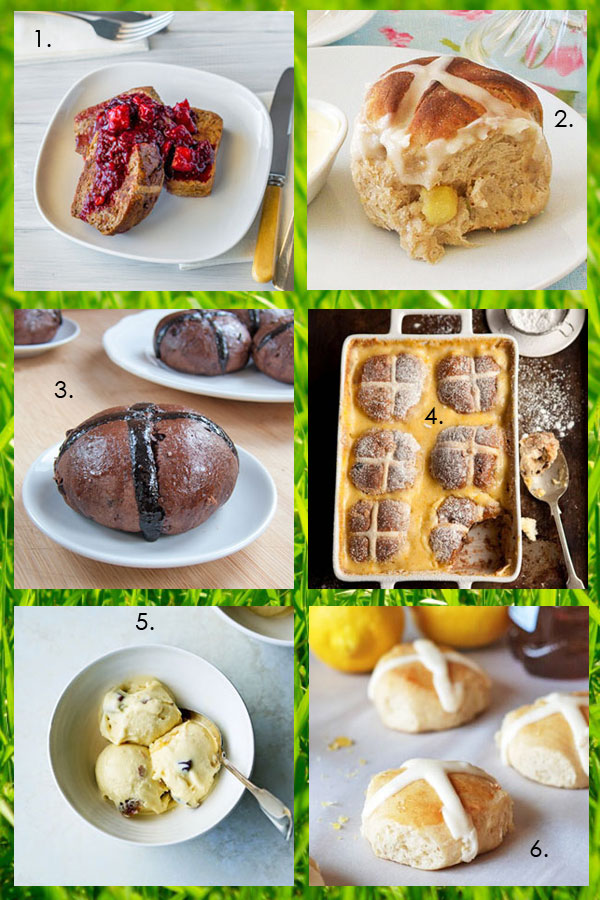 We don't know why we didn't think of this earlier. Now you can combine your favourite café brunch with the excessive hot cross bun availability at Easter time in this delectable smashed hot cross bun duo.
Skip the sultanas and go for this delicious apple version instead. Pairing well with the spices, apple adds a fresh touch to the classic hot cross bun.
Just in case you haven't had enough chocolate this Easter! You could always chop up a few eggs to substitute for the chocolate chips in this recipe. Alternately, melt some Easter eggs and use it instead of butter for the ultimate indulgence.
Combine fluffy hot cross buns with gooey custard in a baking dish and you have a decadent dessert that not only looks delicious but is easy to share with family and friends after an Easter feast.
We live in a place where the weather can be pretty unpredictable, so in the case that we have a really hot Easter day, or you simply prefer ice-cream over bread, give this hot cross bun ice-cream a go!
Skip the sultanas and try a zingy lemon hot cross bun instead.
Compiled by Julie Johnson.