From the rivers to the railway
A scenically stunning state with diverse regions of wildlife, scenery and atmosphere, South Australia is ideal for camping. Many of the state's national parks are open for campers who wish to pitch a tent and enjoy a night of peace and quiet, with a selection of untouched beaches a camper's paradise. Aside from being spectacularly rich in scenery, a camping trip in South Australia comes accompanied with a variety of activities, from meandering the lush wine regions to bushwalking among the big red gums.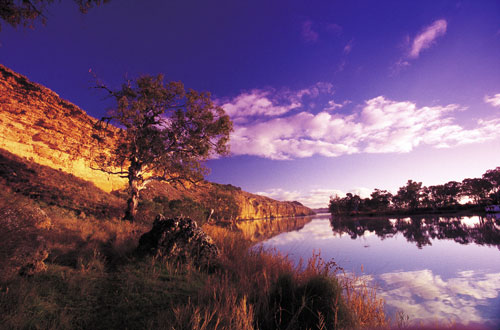 Where are some popular camping spots in South Australia?
West of Cadell, Hogwash Bend is one of the most popular camping spots along the Murray River. Swimming, fishing and boating are popular activities undertaken in this camping area, a busy destination during summer. An all year round camping location, Hogwash Bend is full of tall gums, a large sandy beach and is a family friendly camping location. If looking to escape to South Australia's northern regions, head to the Flinders Range, an extremely popular camping destination, particularly over holiday periods. Offering stunning scenic views and a number of designated camping areas
For a unique South Australian experience, head to Coward Springs, a campground that was once a station on the old Ghan railway line. With campground facilities such as your own fireplace, toilets, showers and a natural spa, Coward Springs has some homely comforts, along with a museum for entertainment.
For information on camping in Western Australia, see http://www.agfg.com.au/Blog/post/2007/08/07/Camping-in-Western-Australia.aspx