Trek your way across the Apple Isle
Well renowned for its natural beauty and plethora of outdoor activities for its size, Tasmania's bushwalking tracks are the best way to see the best of the land on foot, with 20% of the land area protected. For such a small place, Tasmania has an impressive 2,000 kilometers of world class walking tracks to choose from. With so many natural and accessible sights within easy reach, it's time to don your hiking boots and discover the wonders that wait.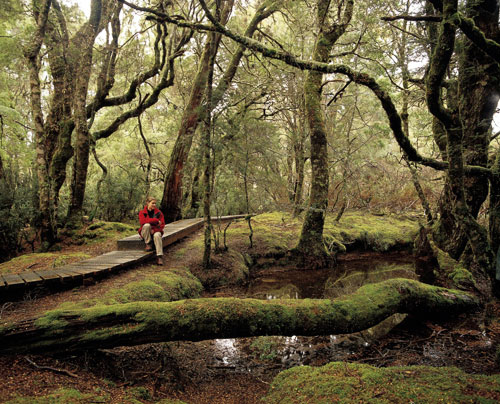 Where are some of the best bushwalking and hiking tracks in Tasmania?
Covering 65 kilometers of land, the Tasmanian Overland Track weaves its way through the heart of the Tasmanian Wilderness World Heritage Area. Internationally recognized as one of the world's great wilderness walks, this trail runs from Cradle Mountain to Lake St Clair, through diverse terrain encompassing rocky mountains, rapidly running rivers and tranquil rainforests. Normally undertaken from north to south, the Tasmanian Overland track takes six days to complete, with several alternative side tracks to discover along the way.
The south west region of Tasmania, acclaimed for its remote wilderness offers some of the state's most challenging treks, so if you're up for a test, this is your destination. The Frenchman's Cap is a track leading to the summit of Tasmania's most prominent peak in the Franklin Gordon Wild Rivers National Park. More arduous than any other walk, the Frenchman's Cap takes approximately two days, full of steep inclines and rewarding views.
In one of the most inaccessible wilderness areas of the world, the South Coast Track is one of the most popular hikes in the region, between Melaleuca in the south west and Cockle Creek in the south. 84 kilometers in length, the South Coast Track's sheer remoteness makes it renowned for being one of the last remaining great wilderness walks in the world, passing through bridgeless streams, sandy hills and a plethora of mud. If you're looking for a challenge, this Tasmanian track is the one to tackle, dramatically descending from alpine to rainforest.
Find out aboutbushwalking and hiking around South Australia