Perfect Ideas for Chinese New Year and Everyday
With one in five of the world's people being of Chinese origin, Chinese New Year is one of the biggest celebrations on earth. As the new moon appears on 23 January 2012 (and for up to 15 days thereafter), people all round the globe will wish each other longevity, prosperity and happiness.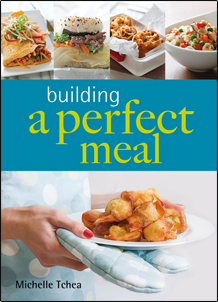 The imminent Year of the Dragon is upon us and will be celebrated with festivities, fireworks, family and most importantly, feasting. Luckily, you needn't claim Chinese heritage to join in the biggest party on earth. Experience the spectacle of lion dances and street parades taking place across Australia.
Check our restaurant guide for a list of Chinese restaurants near you, and book yourself in for a banquet; or enrich your meals with wonderful oriental flavours and recipes.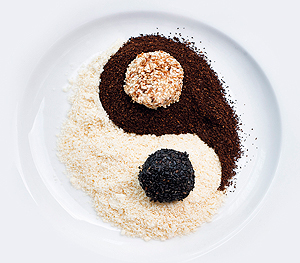 If you need some inspiration, or if your cooking skills are about as advanced as most people's ability to grasp an oyster with chopsticks, fret not. Full of exciting and colourful spins on both eastern and western favourites, 'Building a Perfect Meal' by food and beverage chemist, writer and adept home cook Michelle Tchea is simply made for anyone intimidated by the kitchen, or seeking recipe ideas that are easy, delicious and not (God forbid) the same old, same old.
Encouraging creativity as opposed to fussy perfectionism, 'Building a Perfect Meal' outlines basic, classic recipes that, once mastered, you can transform with just a few extra steps and ingredients into an elaborate dish that'll impress both yourself and your friends. With a few tweaks, 'omelette for dummies' becomes an Asian-inspired omelette filled with pickled chilli vegetables; coconut water could turn a mango smoothie into something truly fabulous or provide a key element of thousand layer cake, a delightful, rainbow-striped Chinese dessert.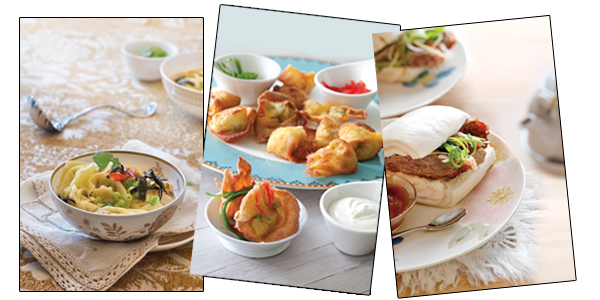 Easy to follow, full of handy guides and tips, and brought to life by appetite and imagination, you'll find 'Building a Perfect Meal' to be inspirational. Tchea's engaging anecdotes make this cookbook an entertaining and handy reference tool during all cycles of the moon. Preparing and eating its delicious recipes may not necessarily bring longevity or prosperity, but happiness is as good as guaranteed.
Recipes from 'Building a Perfect Meal'
Fried Wontons with Sweet Mayo Dip
Roast Duck Buns with Kumquat Sauce
By Belinda Moo