13 January, 2012
South Australia Racing – Kangaroo Island Gourmet Gallop
January has arrived and the time to set a well attired foot onto the green is here. Horse races stand as one of Australia's most beloved events and when it comes mixed with gourmet food and wine, Kangaroo Island has it covered.
The Gourmet Gallop Food & Wine Festival in South Australia is an annual event held on January 21st that beckons tourists and locals alike to join in and indulge in good food, fine wine and a day full of horse racing action on the striking Cygnet River Racecourse. Making the Gourmet Gallop that little bit sweeter, entrance is free so your pennies can be saved for an indulgent day of food and wine.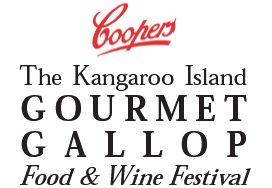 Truly, you need no excuse to plan a trip to the uniquely picturesque surrounds of Kangaroo Island. It's a 30 minute flight south of Adelaide and ferry accessible; as such this destination is perfect for a week or weekend escape, welcoming visitors in all seasons.
About Kangaroo Island
An island full of pristine wilderness, heavenly beaches, luscious forests and gourmet produce, Kangaroo Island remains an unspoilt wonder, ideal for travellers who wish to experience a glorious piece of Australia's natural beauty. With one third of the island being protected by conservation and national parks, Kangaroo Island is an ideal destination for adventurers, seekers or visitors looking for a little seclusion to relax amongst natural surrounds.
Abundant with boutique accommodation and top quality restaurants, your senses will also be holidaying, experiencing some of Australia's best gourmet produce from cheeses and wines to seafood and sauces.
A Gourmet Gallop to the Races
A foodie's delight, the Gourmet Gallop is a chance for race goers to sample some of the best local produce and gourmet treats Kangaroo Island has on show. There is something to tempt every taste bud, from savoury sausages and seafood to the sweet sensations of cakes and pastries.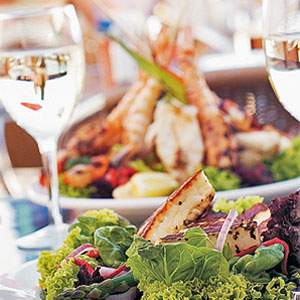 No race day is complete without beverage accompaniment and with 30 growers and around 200 hectares of vines, you can rest assured knowing you won't have to look very far for the perfect drop. The Kangaroo Island Gourmet Gallop plays host to a profusion of quality hand-crafted wines, including Dudley Wines, along with beers, spirits and unique liquors made from native ingredients of organic honey, juniper berries and wild fennel.
If looking to continue the gourmet festivities, Kangaroo Island will cater to your every desires being home to some of the most fine dining establishments in South Australia. The Marron Café is a must for all lovers of seafood, showcasing a vast range of Kangaroo Island's natural produce.
Accommodation on Kangaroo Island
Coinciding with being one of the island's busiest periods, an atmospheric buzz of liveliness adds to the holiday feel of Kangaroo Island, with loads of accommodation to choose from. Whether you want to camp amidst the clear skies or be pampered in luxurious surrounds, there are options to suit every holiday-maker.
If you want to make the Gourmet Gallop that little bit longer, holiday homes are a great choice for space and luxury. Birubi Holiday Homes offer comfortable, spacious living and tranquil water views overlooking the breathtaking Emu Bay.
A hidden gem of South Australia, Kangaroo Island is a scenic treasure waiting to be explored, so what better time to travel down south to enjoy a holiday of exploration, celebration and fine food?
Holding local events close to the heart, Kangaroo Island thrives in celebrating its unique blend of cultural festivities. A backdrop of sea and coastline accompanies the islands events, adding to the already ambient atmosphere of arts, crafts and adventure.
Coopers Kangaroo Island Cup Carnival
Once you've had a taste of Kangaroo Island, you may want to travel back for the entertaining three-day Kangaroo Island's Cup Carnival. This year it runs on 17 February – 19 February, 2012.
It provides an array of entertainment that the family will love with live music, marquees, children's rides and picnic sites to thoroughly enjoy the day in the sunshine and watch the horses gallop by.
Kangaroo Island Events
Keep an eye on Kangaroo Island because they host a number of unique cultural events throughout the year that represent their island lifestyle.
Kangaroo Island Travel Guide
Separated from the Australian mainland about 9000 years ago, Kangaroo Island remains one of the most unspoilt natural wonders of the world. Our Kangaroo Island online travel guide is designed to help you select restaurants, dining, and accommodation when in the area.