Bestselling Definitive Wine Guide
What is James Halliday reviewing this year? Even if you bookmark his webpage, follow his blog and connect with James in the social media, the Australian Wine Companion 2013 offers readers unique scholarship. The facts, like the weather, vary from year to year and with new wineries popping up out of the woodwork Wine Companion is your go-to information source on what's new from our vineyards.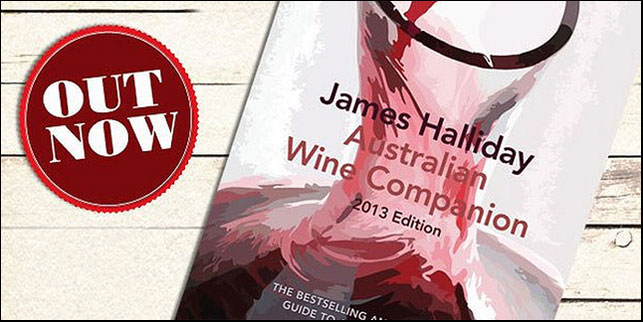 When It Comes to Food & Wine?
James has built this brand on the foundation of fine Australian wine and while we may wonder what a man like him eats for breakfast, it's more a question of what he drinks for breakfast? Not that he drinks wine all day, every day by any means, rather when served a special wine by an amicable host alongside farm fresh back bacon, he is apt to accept and prone to finish (the meal and the wine).
Halliday is not committed to wine consumption, but he is steadfast in ensuring a good bottle never goes to waste once offered. His entire enterprise is built on decades as a wine judge and writing wine reviews with particular emphasis on Australian wine. James is now in his 70s and his expertise in European vintage allows him unparalleled comparative measure; however, he is mentoring Ben Edwards and you will discover reviews in Wine Companion initialled JH or BE accordingly.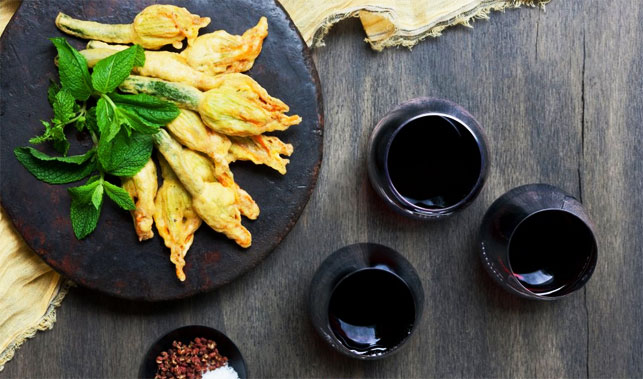 When it comes to food matching, the voice of James Halliday rings strong on the wine side of things; while foodies run the risk of focusing on fine food with wine as an afterthought, James is quick to point out the reverse. His writing highlights the wines you want at dinner so that you can cook accordingly. For voracious travelling connoisseurs, the annual Australian Wine Companion tells the story of vintage, vineyards and barrel rooms. If you want breaking news on cellar doors being redesigned to offer high-quality foods to match their wines, it's all in here.
Wine Companion Growth Spurt
On an annual basis with utmost precision, The Wine Companion itself impresses upon amateur wine lovers and experts alike the enormity of drinking and collecting options out there. For those pulled in by graphics and gloss, last year the Wine Companion extended their reach with the bimonthly release of their well crafted magazine by the same name.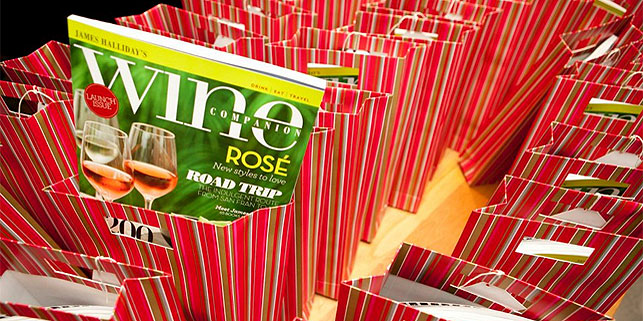 Christmas is right around the corner and there are fathers to consider, amongst other impossible-to-shop-for types, and these gourmet rags sit well in a gift bag while the book itself will surely keep everything in place.
Read our recent Q&A with James Halliday, reflecting on his memoirs within A Life in Wine.