7 – 16 September 2012
Kaleidoscope of Culture
Central Australia's desert is a rich cultural landscape, and for the last 11 years the Alice Desert Festival (ADF) has rallied to define the region's personality. The peak of ADF is 10 days starting on the 7th September, attracting over 10,000 people with culinary programs, classical music and theatrical programming.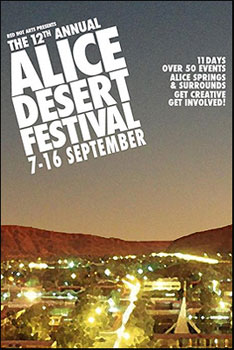 Aboriginal Inspired Bush Tucker Foods
From cabaret to the Bush Bands Bash, family programs to the indigenous spectacles, the diversity of over 40 performances and 60 events will ensure ADF is entertaining for everyone. At least 20 venues will be involved and over 1,000 artists will showcase their wares.
Australian Indigenous Cuisine
A significant part of Alice Desert Festival is the Bushfoods Program that has been developed with the objective of promoting the use of bushfoods in restaurant quality and everyday cuisine. Part of the purpose is growing the market for sustainable local and Australian grown native produce: The Bushfoods Recipe Competition, Alice on the Menu and Wild Bushfoods Gala are three exciting ADF features creating great anticipation in the community.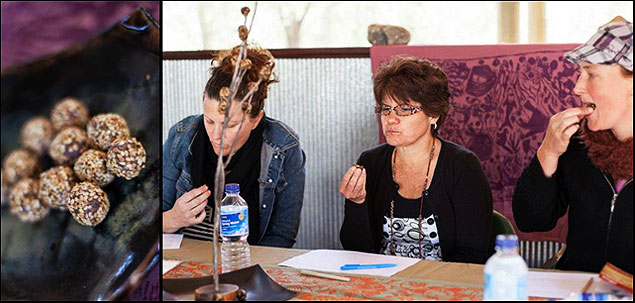 The Bushfoods Recipe Competition is a series of events for amateur cooks to create innovative cuisine using bushfoods, wildfoods and other local produce that are tasted and rated by a panel of judges. For more information or to obtain an entry for for this event please go to the Bushfoods page on the Alice Desert Festival website.
Alice on the Menu Maps will be available from participating eateries and from Red Hot Arts. Throughout the month of September, participating restaurants and cafes in Alice Springs will create a special bush or wild food dish for their menus during the month of September. Diners will have the opportunity to rate and review dishes. At the end of the month the votes are tallied and one eatery wins "The Peoples Plate" award.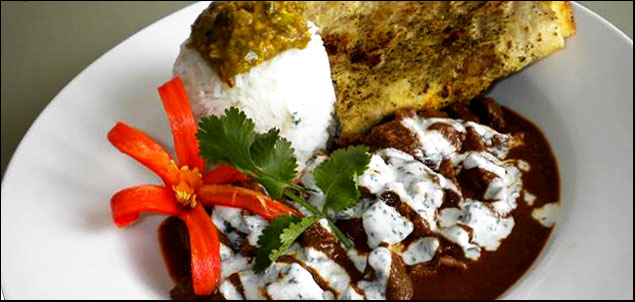 Mark the 15th September on your calendar. Alice Springs Desert Park, on Larapinta Drive, invites you and your senses to embark on a delectable journey from plant to plate at this years 'Wild Bushfoods Gala'. Picture yourself being guided down a path, as the sun sets over the gorgeous vista of the MacDonnell Ranges, to your table nestled amongst native bush food plants. Let your ears be serenaded as your tastebuds are swooned by top local and interstate Chefs. This night is one not to be missed! Dress Code: Formal.
There are many ways to get involved in Alice Desert Festival, from volunteerting to attending the community and ticketed events. The colourful atmosphere at ADF proves itself to be hugely uplifting year after year. Feast your eyes on ADF, a moving festival of arts and culture and delicious indigenous food - they know you'll be working up an appetite.
Compiled by Kelly Korpesio