September 2012
On His Autobiography A Life In Wine
"My cellar is no longer the treasure trove it once was…. The ultimate pleasure from a truly great
bottle is to share it with your peers, and be part of the discussion that follows. Far better, surely,
than to drink it on your own, and listen to the sound of one hand clapping. "
-James Halliday, A Life in Wine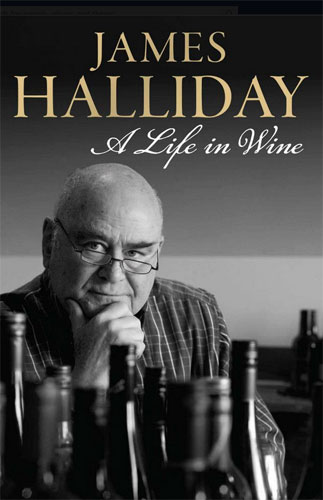 A few questions in mind.
This year James Halliday not only released the 2013 edition of his annual Australian Wine Companion, he is also fielding questions about his autobiography A Life in Wine, bothnow lining retail shelves. With no immediate retirement plans, James is one of Australia's foremost wine connoisseurs and writers, a proven specialist who can speak reliably and at length on anything wine related. We spoke with James again this year, setting forth with a few questions about his memoirs and where he's at career wise.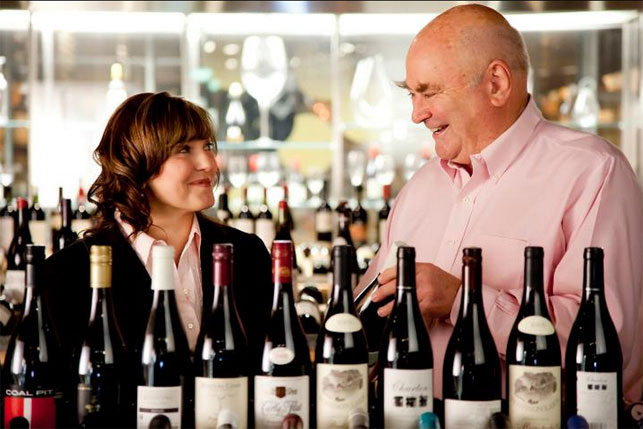 Unlike a chef, a writer never minces words...
AGFG: Since hindsight is 20/20, now that your autobiography A Life in Wine is done and dusted is there anything you've regretfully left out?
JAMES: I must go back and read that book…. It's the only book that's taken so long to write and I confess to having rewritten it a few times, having put it away on occasion for more important projects. Look, I keep on thinking of things, funny stories that come to mind where everyone falls out laughing, but there is always a word length.
Heavens above, in A Life in Wine I've only written about a few notable dinners over the years, but none were the same as any other. Thinking back some of the wines at certain dinners were extremely remarkable, and the annual Single Bottle Club gatherings all deserve a chapter.
I've added in select degustations and hope years from now readers may think "by God what is going on?". Looking back at European literature, representing early wine and food matching in the 19th and 20th century, you discover menus with beans and bacon and beehive pudding - these menus were written for perpetuity by the forerunners of modern wine writing. I may do a book with great dinners, but for now there are some menus and reflections in my memoirs as precedent for it.
AGFG: What his your favourite wine and food combination?
JAMES: It may be semi cliché, but I favour game with Burgundy. The game may be duck, pigeon, quail, or maybe venison; all of those go wonderfully well with Burgundy. Though you can spread it out and go into other cuisines… A general observation is that Rieslings have some apparent sweetness offset by acidity, a no brainer with Chinese dishes such as Peking duck. For red meat dishes, I hop across the border to Pinot Noir.
AGFG: Your website offers wine and food matching suggestions "bearing in mind how many ways there are to skin a cat". You organize the rules based on season and state your bias that food is "merely a low-key foil, but at the same time must be of high quality". Which season do you prefer?
JAMES: Red wine in winter, or more in winter, and more white wine in the summer. Depends where you are in Australia; north the seasons are not so definitely marked so you get a bigger spread of wine consumption. I match to the season in the south.
The reason for white wine consumption in summer is because we have salad type meals. Maybe a cold salad, or a semi conventional lettuce or vegetable base with a warm something, such as duck... the French are big believers in the warm meat on a cold base. In this case a white wine, you name the variety, is a more natural companion than a medium to full bodied red. Though once again Pinot Noir elbows out and makes its way in.
Always, substantial food requires wines with tannin; red meat is hard to match and we need those tannins. In terms of flavour, a 1998 John Riddoch Cabernet is a great winter wine - pair it with a steak or char grilled meat.
AGFG: Throughout the rigours of wine judging you discovered that "90 per cent of the total information [you] would accumulate for 90 per cent of the wines came from the bouquet"; from aroma you arranged glasses methodically on the bench. With your wealth of experience, will you offer advice for wine lovers developing their knowledge and striving for an educated palate?
JAMES: First and last, to take every possible opportunity to taste wines outside your comfort zone and try to engineer the situation so that you are tasting wine within a group. If it's your peers on the same voyage of discovery with you, it would be ideal to be with someone who's gone further in that journey and can lead the discussion and answer questions. And couple tasting with the ever increasing amount of information that you can get off the internet, as it will become steadily more prevalent.
There's a second reason to get together with groups of a similar background and similar age, because the greatest wines of France and the rest of Europe are going to become evermore expensive as the years go on. Why? Their production of those great wines are limited, coming from areas that have been defined as great in the last 100 years and more recently; the Burgundy example is seven hundred dollars plus and Bordeaux a couple hundred. Form a group so that you can buy a couple of bottles and have a tasting session (twelve courses per bottle is fine for a tasting session).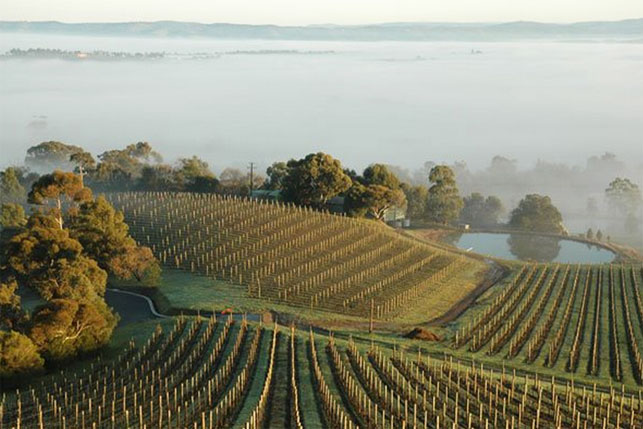 AGFG: All aspects of the Wine Companion brand coincide with your expertise, having been in the wine business for more than 30 years and published works in 65 plus books. What is your vision for the future of your career and company?
JAMES: I'm still working without exaggeration 7 to 7, seven days a week factoring in wine activities. People say that's not work, it's a bloody good time. It is still wall to wall work that I do. The motor inside my head hasn't stopped running and has a desire to run. I have no intention of retiring. I am trying to do future proofing for Hardie Grant, bringing in two tasters to help, as 9000 wines are being tasted per year. Though I'm no longer an owner, Coldstream Hills Winery is still available to me for work and the wine floods onto the premises like a tsunami.
Since I live in my house on the winery there is no single person that can do what I do with the same speed. I do travel a lot but while I am here, as I say I lose no time. That's why I'm doing this proofing so that the job can be cut up when I push up daisies or whatever else comes up that keeps me from doing what I do.
The James Halliday name is akin to a brand that has significant commercial value in and of itself. It's not as simple as finding people that will help you with the tasting; it has to have credibility that works with the brand. Hardie Grant and I have a joint venture highly regarded as incumbent on me to ensure that it lives on.