Architecture around Australia
Wherever you are in this big, wide country, Australia's history tends to be somewhat overlooked due to its modern development. But with Sydney alone being older than Singapore, Washington DC, Johannesburg and San Francisco, its substantial history is something that every traveller and Australian alone should appreciate. Australia has a profusion of historic houses and buildings throughout the nation waiting to be discovered, each holding their own unique piece of history and architecture.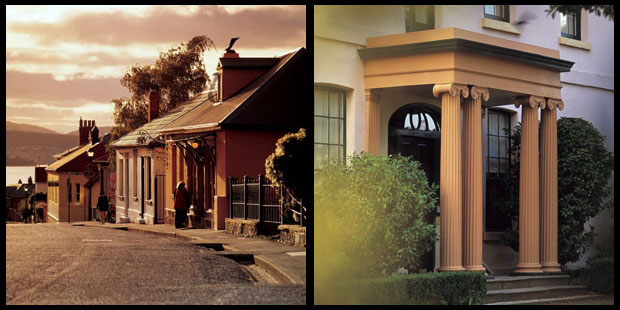 Where are some notable historic buildings around Australia?
The oldest city in Australia, Sydney holds the majority of historic buildings and homes, Cadman's Cottage being the oldest of the latter. Other historic houses in Sydney are to be found around Macquarie Street and the north east of the city centre. Additionally, the Museum of Sydney, Police and Justice Museum, Hyde Park Barracks and Government House are historic city buildings that should be visited before your time in Sydney is up.
Melbourne also plays host to it's fair share of historic architecture, most notably that of the Old Treasury Building, the Old Customs House and the Royal Exhibition Building in Carlton Gardens.
If you're looking to peer into some beautiful historic homes, complete with incredible interior design, than Tasmania is your destination. Full of Victorian style mansions and lush green gardens, you might find it tempting to unpack your bags and use them as a holiday house.
To find out more about some of Australia's historic buildings and the locations in which to find them, see;
Historic Buildings in Tasmania
Historic Buildings in Western Australia