Wander among a wealth of heritage
Western Australia's Victorian, Georgian and Edwardian style of architecture is vastly scattered throughout the state, the buildings of which remain rich in history and a remarkable sight to see. Providing an insight into a region's past, a heritage building self or group tour is the best way in which to discover an assortment of historical knowledge, with a fascinating insight into some of Western Australia's most remarkable moments.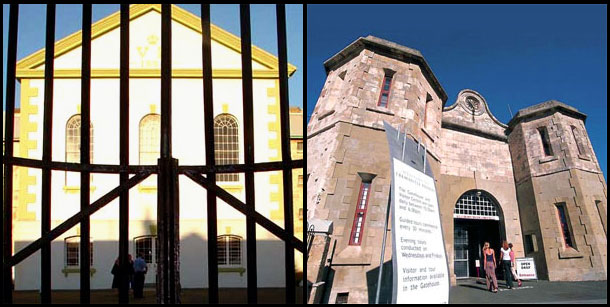 Where are some of Western Australia's historic buildings?
One of Western Australia's premier tourist attractions and the first World Heritage listed building in the state, Fremantle Prison stands solid from its beginning in the 1850's. Used as a house of incarceration for 140 years, Fremantle Prison is open for day tours where you can explore tunnels 20 metres beneath the prison or wait until the sun sets and set foot on an eerie tour by torch light.
Additionally, Fremantle's Round House is the oldest intact building remaining in Western Australia since its construction in 1830. Surrounded by a collection of Georgian and Victorian style architecture, the Round House is situated in Fremantle's West End, rich in heritage houses and buildings.
The first settlement in Western Australia in 1826, Albany is a town full of proud history, shown in its well preserved buildings, artifacts and archives. Noted for its Victorian architecture, Albany Old Post Office and Courthouse are just some of the famous heritage buildings to discover, alongside St. John's Anglican Church and the Town Hall.
A little piece of Spain in the Australian bush, New Norcia is full of amazing architectural design, rich interior buildings and is home to the state's only Benedictine Monastery, which you can even sleep in if you so choose. Settled in 1831, York is an hour east of Perth, a country town rich in history, preserved with an assortment of heritage buildings along its main strip. Built in 1885, the York Railway Station is now a historical display open for public viewing on weekends.
For more fancy architecture around Australia, click here