Long standing homesteads in the nation's capital
For a first hand look at how history was made, a tour around the historical preservations of the Australian Capital Territory is a perfect starting point. The federation capital of Australia, the ACT has a number of well preserved historical buildings, homesteads and public attractions to meander around, where you can uncover a rich history of Canberra's development, community and past lifestyle.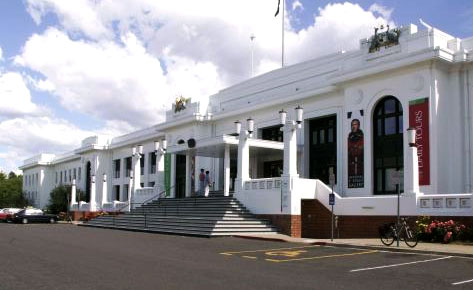 Where are some of the ACT's historical buildings?
A perfect example of early Canberra architecture and 1920's lifestyle starts with a trip to Calthorpe's House. Built in 1927, this Spanish style mansion holds all of its original furnishings, appliances and photos, giving visitors a first hand insight into what life was like in Canberra's early days, complete with World War II bomb shelter in the backyard. Dating back even further, Mugga Mugga is one of Canberra's oldest historic sites, a rural workers cottage dating back to 1830. Set on seventeen hectares of grazing land, Mugga Mugga is remarkably still standing, a rusty tin roofed cottage reflecting the lives of those who worked on the pastoral estates.
Opened in 1845, St John's Schoolhouse Museum is the remains of an English style elementary school situated in Reid. Opened as a museum in 1969, St John's was Canberra's first schoolhouse, holding many 19th and early 20th century photographs relating to Canberra's education, history and development. Scrapbooks dating back to 1954 are also featured in the schoolhouse, featuring newspaper clippings, letters, journal articles and brochures.
The Melbourne and Sydney buildings were some of Canberra's earliest constructions, still standing as an iconic piece of Canberra's history. These sister buildings have a Mediterranean inter war style, protected by the ACT heritage register. For some stunning architectural beauty, the R.G Menzies Building in Acton has a late 20th century design featuring strong, bold shapes of the Brutalist style. A library for the Australia National University, the R.G Menzies Building houses a range of rare books, manuscripts and collections alongside a large collection relating to Asia and the Pacific.
See more of Australia's still standing history here