Eat, drink and be scary this Halloween! For a fang-tastic night, don't be a scaredy-cat and try these creepy but devil-ishious cocktails at home.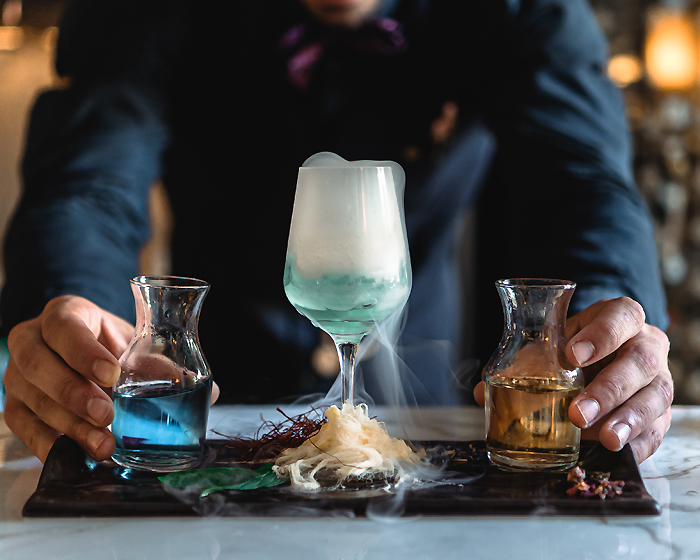 'Double, double toil and trouble, fire burn and cauldron bubble!' This interactive, ghoulish Witch's Cauldron Cocktail allows you to mix your very own concoction, served at the bar with spooky dry ice and surrounded by all the edible magical spices found in a witch's cabinet.
A cackling combination of two goblets – one filled with gin, Chartreuse and Maraschino Luxardo, the other Cointreau and Violet Liqueur – comes together in a scary stream for a spook-tacular drink, brought to us by The Langham Hotel's Observatory Bar, located in the heart of Sydney's CBD.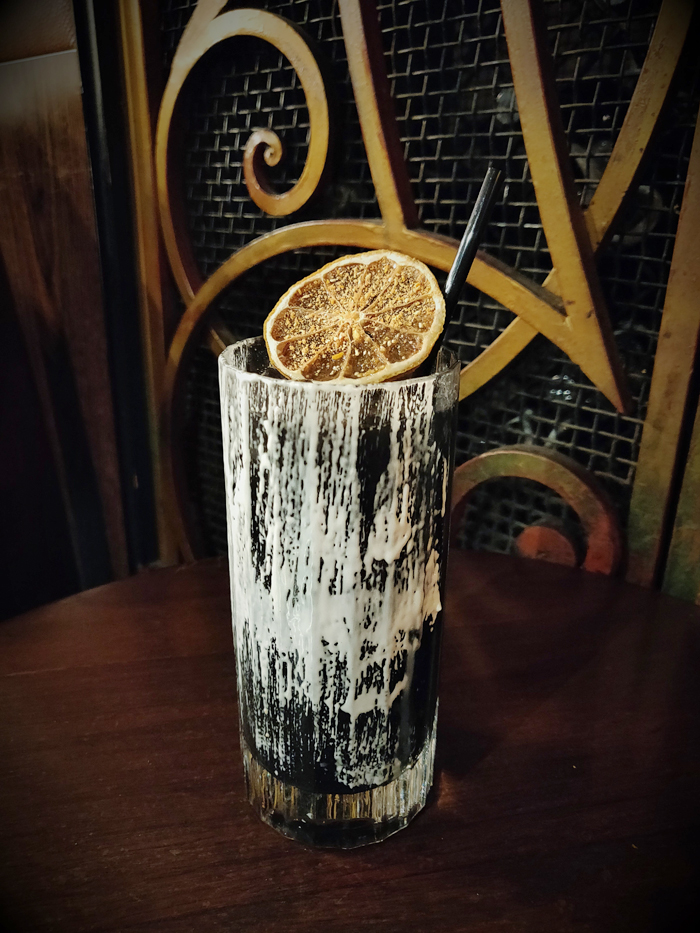 A candy a day keeps the monsters away… and this Candied Corpse Conjurer Cocktail is living proof. Served in a glass painted with marshmallow garnished with dehydrated candied lemon and dusted with blood orange dust; gin, Lillet Blanc and Absinthe provide the killer kick along with a pinch of activated charcoal.
Trendy Melbourne laneway cocktail bar, Gin Palace on Russell Place delivers this freakishly fun drink, which will allow you to keep calm, trick or treat and carry on.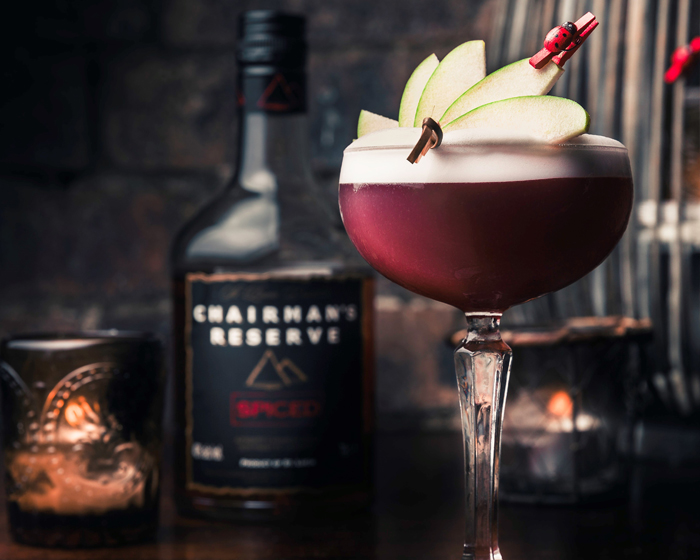 It's Halloween - go totally catty, batty, deadly, ghostly and scary with a Beetlejuice Cocktail. Named after everyone's favourite ghoul, apple brandy, spiced rum, apple and lime juice and maple syrup come together to raise hackles and invoke goose bumps on the darkest, scariest night of the year.
Created by Woolloongabba cocktail bar Electric Avenue, where they also have the Zombie on the menu – three types of rum, Falernum syrup, lime, pineapple, orange grenadine and passionfruit. May the ghost be with you!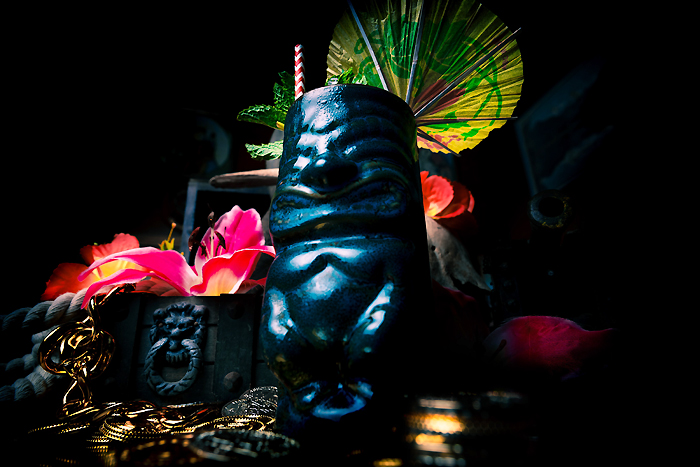 Canvas Cocktail & Wine Bar, also in Woolloongabba, adheres to the motto 'there can't be good living where there is not good drinking'. Nothing is further from this truth though than with their Bangkok Dangerous cocktail, with plenty of rascally rum in a dangerous devil of a drink, so hang on to your witch's hat as you take flight on All Hallows' Eve!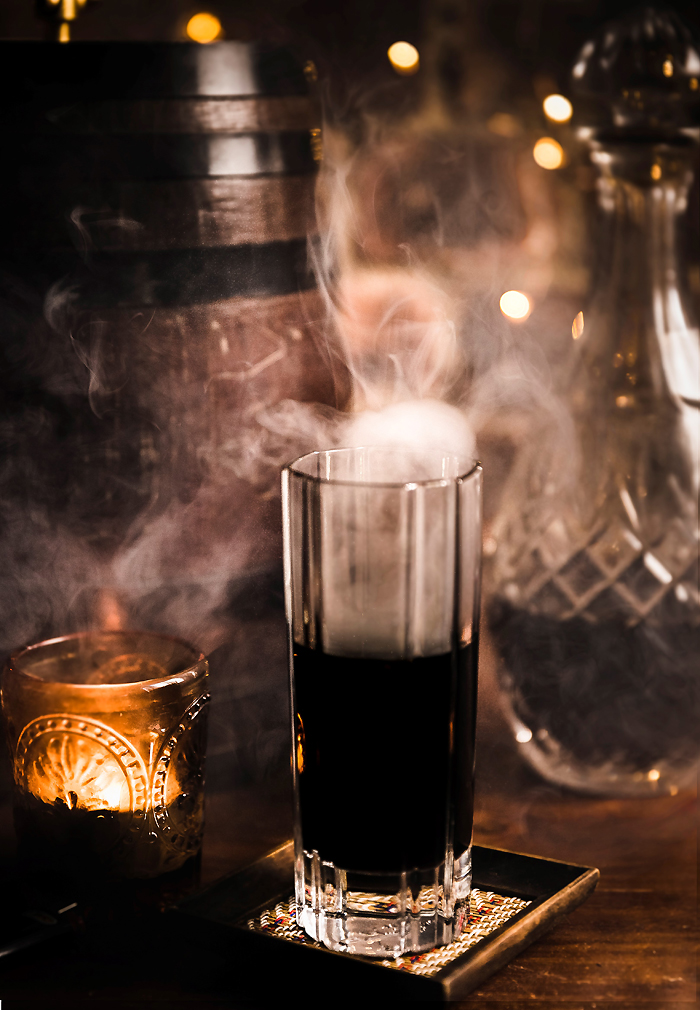 Also from Canvas, this whiskey-based Black Night Cocktail is likely to give you a hair-raising experience, bringing chills and thrills on Halloween… don't forget to bring your own broom to sweep away hangover cobwebs!
We hope your Halloween doesn't suck like a vampire, for more creepy recipes click here.