Are you looking for a weekend getaway, something that will inspire your enthusiasm and passion for food, wine and adventure? Look no further than Launceston, Tasmania. I know we can hear you saying WHAT?! Why there? Just read...
FOOD, WONDERFUL, GLORIOUS, DELICIOUS, FOOD... did we say food?
With a foodie hub bursting at the seams, Launceston is quickly becoming one of the top Australian food and wine destinations. With restaurants such as Stillwater serving up their very own contemporary Tasmanian cuisine with the likes of lamb shoulder and freshly shucked oysters as well as PX Tapas Wine serving up a paddock-to-plate menu, you will be spoilt for choice when picking a lunch or dinner location. For a modern European option you can't pass up Pierre's brasserie on George Street, look out for their classic signature dish of escargot baked in shell with garlic and parsley butter.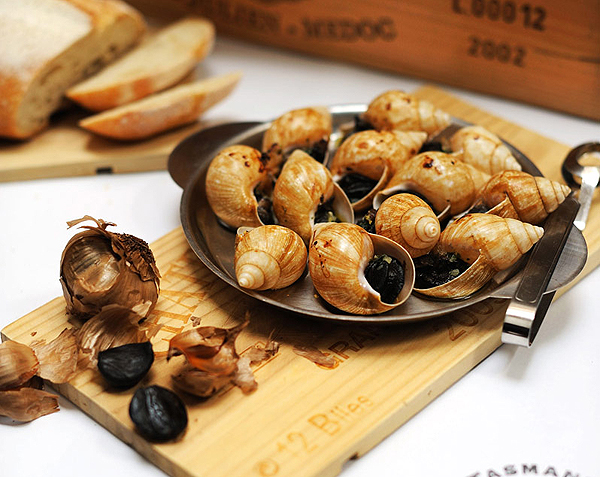 Along with award-winning restaurants, Launceston is home to Festivale – Tasmania's premier 3 day summer event celebrating the very best of Tasmanian food, wine, beer, arts and entertainment. If you time your visit for next weekend you'll be able to experience Tasmania's world leading produce all in one location at City Park – as well as a few drinks with some great live bands.
WINE, CELLAR DOORS AND FIELDS OF GRAPES
The Tamar Valley is the destination for any foodie or wine connoisseur and starts just a short drive from Launceston Airport. We suggest that your first stop be the Josef Chromy cellar door where you will find world-class wines that are simply a pleasure to drink. Pair this with their fine dining restaurant that overlooks the expanse of the winery and is furnished to imitate the inside of a wine barrel and you're whole trip will be worth the time.
Continue on the trail to other cellar doors such as Goaty Hill Wines, Grey Sands, Velo Wines and Clover Hill.
HIGH-FLYING ADVENTURE
Have you always wanted to climb a forest canopy? You know those tours where you are hooked up to steel cables and travel from platform to platform about 30 metres above the forest floor? Well they are called zip line tours and they operate in the magnificent growth of forests around Hollybank.
If you're even more adventurous, think about doing this at night with a head lamp attached and platforms beckoning to you through the trees.
HIKING FUN (OR WALKING)
Cataract Gorge offers up a number of fun activities for you to do in the natural beauty of Launceston. You can try your fitness at the walking tracks or you could jump onto the chairlift which travels its way through Cataract Gorge and over fields of flowers.
If you are a bit more daring you could try rock climbing or abseiling which will certainly leave you with an experience of a life time.
A CRUISEY AFTERNOON
While in the Tamar take a cruise on the Tamar River, enjoy a range of scenic trips up and down the Tamar which all vary in lengths depending on what you want to do. From a special mini-cruise that takes around 50 minutes to a 4 hour cruise offering you the most sights, sounds and tastes for your money.
With running commentary about the history of Launceston this is a perfect way to learn about the city you're in without wearing out your legs and shoes.