Whether you're a food lover or a wine lover, Festivale has you covered. Over three massive days, Festivale will get your taste buds singing with sample delights from Ashgrove Farm Cheese, Organic Tassie Donuts, Casa Paella and Cheesecake Baculo. Josef Chromy, Tamar Ridge and Moore's Hill wineries will be there to help you wash everything down.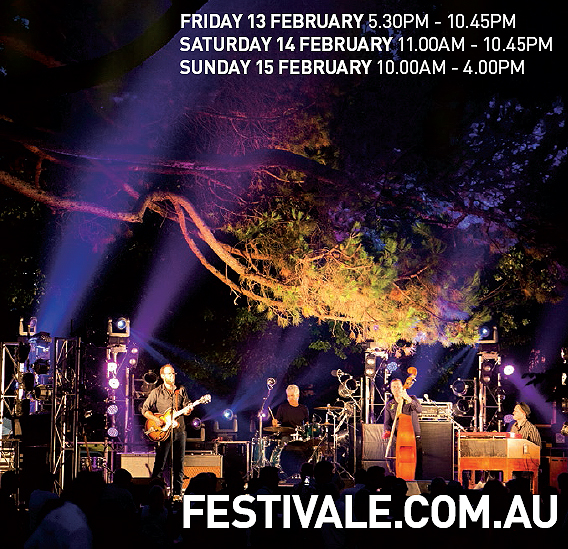 Festivale welcomes back the Tamar Valley Wine Route Experience. You can book online or purchase your tickets onsite at the Festivale Information Booth - there are limited places so it would be best to book online HERE, only $40 pp which includes your Festivale ticket - you can't go wrong!
This year you can indulge and tantalise your taste buds with over 70 local stalls of Tasmanian food, wine, beer, cider and whisky. Peter Kuruvita, chef, TV presenter and restaurateur, will be in appearance along with his Seafood & Spice masterclass in the conservatory. Executive Chef, Craig Will from Stillwater, will be the headline act for master classes in the conservatory, demonstrating fresh ways to prepare and serve your Tasmanian catch at 10:45am on Sunday Feb 15.
Festivale will run from 13 - 15 February, 2015 in Launceston's picturesque City Park, tickets are available HERE. Interested in the leading photo? It's a signature dish by our resident chef Shawn Sheather - wild cuttlefish ceviche, you can sink you teeth into the recipe here.