Treat your loved one to a home cooked breakfast on Valentine's Day, we don't suggest breakfast in bed because no one likes sticky jam or tangy hollandaise on their sheets.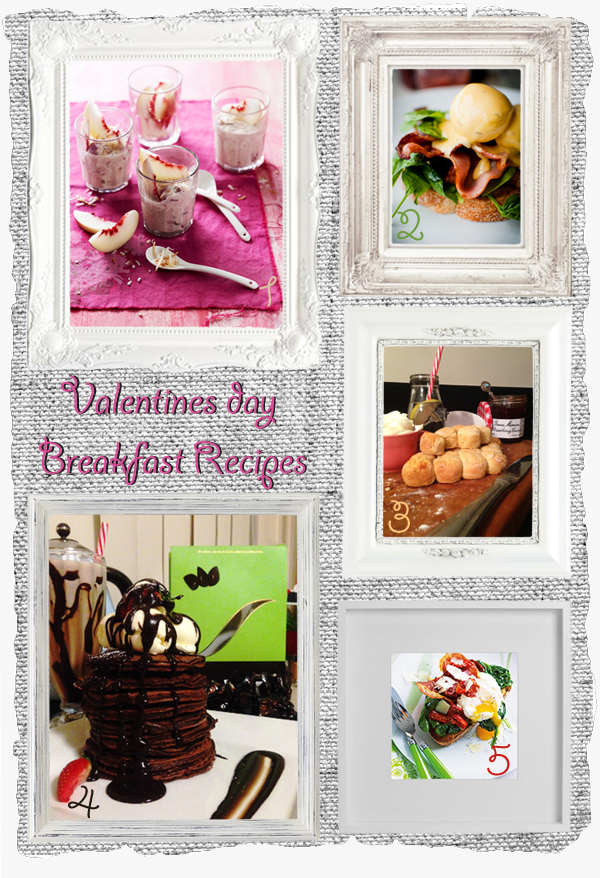 1. Try healthy but filling with a White Nectarine Bircher Museli.
2. Go traditional and classic with an Eggs Benedict, layered with bacon, egg and hollandaise, you can't go wrong.
3. Bake up some light, fluffy and delicious lemonade scones, topped with Bonne Maman Strawberry Jam.
4. If your significant other has a sweet tooth, why not treat them to some scrumptious and definitely naughty Chocolate Pancakes?
5. Eat in with Anna Gare and her Poached Eggs with Spinach, Prosciutto and Parmesan recipe.